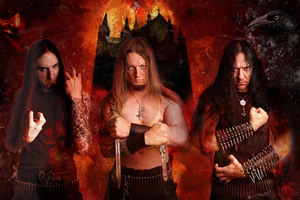 Fri. Feb.16 -- You know how roots are; ya never know what's gonna grow out of 'em, and singer Syd Straw (Golden Palominos, backups with Rickie Lee Jones, Leo Kottke, Pat Benatar et al.) is individualistic proof. Her band includes D.J. Bonebrake, Robert Lloyd, Willie Aron and Dan Schwartz. At the Echo, 1822 Sunset Blvd., 8pm.
Fri. Feb. 16 -- Nearly across the street at Taix and at exactly the correct time to stroll leisurely over (1911 Sunset Blvd., 10:15pm), Puttanesca, a recently revived alliance of Weba Garretson and Joe Baiza, heats up the joint with spicy torch blues and Beefheartian stew. Sophisticated, sleazy or both? You decide. Windman Vince Meghrouni and his funkboppin' Atomic Sherpas follow. Great evening.
Sat. Feb. 17 -- Trumpeter Elliott Caine stows a load of highly original swingin' spaceman junk in his bag, not least being a substantial Latin accent; the latter's what will be emphasized at the Biltmore (506 S. Grand Ave., 8:30pm till past midnight).
Sun. Feb. 18 -- A full bill of international metal plus full-body shiatsu massage, and you only pay for one! Black & blue is what you'll be after Brazil's Krisiun discharge an entire ammo dump of nastyfast beats into your torso -- kinda uplifting, too, and I do mean as in "two medics and a stretcher." For total density, you can't beat Germany's Belphegor (pictured), who prove with their stream of counteraccents that space is endlessly divisible, while larding on heroic "slow" guitar melodies picked at 16 notes per second. Total despair! From Sweden, Unleashed deliver a distinctive drive -- uneven spaces held together with interlocking rhythms; the cleaner sound field makes them easiest to headbang to. At the Key Club, 9039 Sunset Blvd., West Hollywood.