Mike Keneally, "Hat" and "Boil That Dust Speck" CD/DVD reissues (Exowax). The main reason fusion guys don't sell is that they dress bad. So guitarist-singer-keyboardist-composer Mike Keneally's decision to repackage his sometimes brilliant 1992 and 1994 albums with interview/performance DVDs won't help him none with the general listenership. It will accomplish other things, though. For instance, it will give those who care little for clever/goofy lyrics (à la M.K.'s mentor Frank Zappa) a chance to observe Keneally in the studio as he shuts up and plays his guitar, which can open up whole worlds of metallic inspiration. It will also offer insight into the mutual respect and camaraderie that fine musicians develop -- in this case mainly among Keneally, drummer Toss Panos and bassist Doug Lunn. And it will show some of the odd ways that complicated music gets put together -- over the phone, for instance. Geeky, yeah. Valley to the max, sure. But human, and that counts for something. My pick of the two: "Speck." And for sheer joyful noise, check out last year's Keneally CD, "Guitar Therapy Live."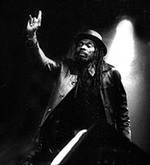 Culture, "Two Sevens Clash" (Shanachie). The hype calls this 1977 album one of Jamaican reggae's all-time peaks, and I ain't arguing. Lead vocalist Joseph Hill, who died last year, is melodious without losing his nutsack; the vintage production is nice 'n' squishy thanks to Burning Spear exponents/exploiters Joe Gibbs and Errol Thompson; the musicianship of Sly Dunbar, Lennox Gordon, Vin Gordon et al. is ace (check out the subtle balance and the squonky clavinet); and the reordering of the original 10 tracks is unobjectionable. But tell me: What's with the five extra cuts? Are Gibbs and Thompson (credited as "re-mix engineers") co-responsible for the three presumably new "12-inch mixes" featuring Prince Weedy and I-Roy, and the two dubs? If so, why does the Weedy one induce snores o' mighty and "See Dem Dub" sound like it was mixed by a toddler with a cricket bat, whereas the I-Roy mixes are wonderfully spooky/freaky and "Not Ashamed Dub" is one of the most exciting tours of underwater texturing I've ever heard? Seems like with five separate new-and-old booklet notes (by Lenny Kaye, Joseph Hill, Joe Gibbs, Randall Glass and, I think, Roger Steffens, though the last one's unclear) and blurbs by David Hinds, Burning Spear, Mutabaruka, Sly Dunbar and Mick Hucknall, I'd know whom to blame and praise.
Mahmoud Ahmed & Either/Orchestra, "Ethiogroove" (Buda Musique DVD of a film by Anaïs Prozaïc). If you're familiar with Mahmoud Ahmed from the delightful Ethiopiques series of rediscovered '70s African curiosities, you know that he's a soulful wailer who used to get hallucinogenic backing from R&B-adaptive local groove merchants way back when. Now an Ethiopian national treasure, he is sometimes induced to perform with a well-intentioned Western outfit such as Either/Orchestra, which just doesn't have the feel. Rather than comment directly on the collaboration, Ahmed (whose name is pronounced by E/O leader Russ Gershon without a trace of Arabic aspirant) is moved to comment, "I forget what's around me . . . When people clap their hands, I understand that music is a universal language." Surely this man deserves a position in the diplomatic corps. The dark modal melismas of Ethiopian singer Tsèdènia Gèbrè-Marquos, on the other hand, backed with minimal band support, cut with deep feminine sadness.