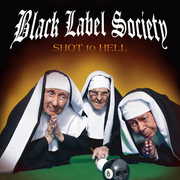 Fri. Oct. 5 – The hardest-working, hardest-rocking, baddest-shredding motherfucker in metal (and the funniest interview), Zakk Wylde and his Black Label Society. Absolutely reliable musically, though I don't think he should have let his wife design the album cover for his current "Shot to Hell" album. Do not arrive sober. At House of Blues Sunset; $32.50.
Fri. Oct. 5 -- A great combination of soul and intellect, local trombonist Phil Ranelin leads an ensemble. Buy his album, for real. At LACMA, 6pm.
Sat.-Sun. Oct. 6-7 -- Jazz at Drew cranks up; Sunday's the choice jazz day, featuring among others the Pan Afrikan Peoples Arkestra, the Cedar Walton Quintet (featuring Steve Turre, David Williams, Javon Jackson and Al Foster) and the Curtis Fuller Super Band (featuring Nicholas Payton and Rene McLean). It's a charity thing, and not that expensive considering. At Charles R. Drew University of Medicine & Science, 1731 E. 120th St.; 11:30am-10pm; $50; www.jazzatdrew.com.
Sat. Oct. 6 -- Quite a bill: Alice Cooper (one of my childhood idols), plus the dynamo Dio-fronted lineup of Black Sabbath known as Heaven & Hell, plus Queensryche (sorry I can't stand that guy's voice). At Verizon Wireless Amphitheater, Irvine.
Sun. Oct. 7 -- They're not jazz, they're more like folk and blues, but the duo Gutpuppet (Scot Ray on slide guitar, Bill Barrett on harmonica) can play to an avant-leaning audience because of the quality of their musicianship and the originality of their sound. Their new album, "4," continues to stretch in new directions, with Ray's acoustic slide guitars (up to 22 strings!), banjo and dobro jangling and scraping sensually, while Barrett demonstrates unsurpassed technical command of his chromatic mouth harp. Shitkick stuff, keening India mojo, balladic meditation -- all of it's supremely listenable; your kids will even dig it. Wait a minute, is this entertainment? Yeah, it's art too, but don't tell anybody. Opening is Tin/Bag, the well established duo of our unbounded local trumpeter Kris Tiner with guitarist Mike Baggetta. At Center for the Arts, 2225 Colorado Blvd., Eagle Rock; 7pm; $10; (626) 795-4989.
Mon. Oct. 8 -- That Larry Goldings can play some dirty organ, son. He's doing some Monk stuff, and he's got Anthony Wilson, Gerald Wilson's phenomenal son, on guitar. At Jazz Bakery.