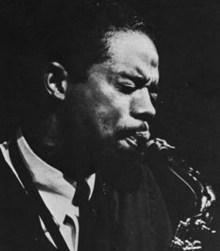 The Dead Sea Scrolls are in San Diego, and Charles Mingus is on DVD. Time to think about wrathful gods and martyred prophets.
In the case of the Scrolls at the San Diego Natural History Museum, you can edge close enough through the mobs to squint at tidy Hebrew letters and crumbling brown parchment that flash you back to a turning point in human evolution. The time is during a Judean rebellion just before 70 AD, when the Romans will destroy the Jerusalem Temple. The place is Qumran, on the cliffs above the Dead Sea, where a community of Judaic ascetics has settled. As the fearsome Roman legions approach, the devotees cram earthenware jars full of sacred scriptures and hide them in nearby caves, hoping to retrieve them when the devastation has passed. The faithful never return, but the Scrolls wait 2,000 years to shed light on a virtually undocumented period during which the Jews were dispersed, the foundations of Christianity were laid, and a group of hardcore purists followed the precepts of their Teacher of Righteousness, who'd been killed decades earlier by the forces of ungodly authority.
In the case of the DVD, "Live in '64," the wrathful god is bassist-composer Charles Mingus and the martyred prophet is woodwind player Eric Dolphy, a pair who made their first musical testiments in Los Angeles. The time is 1964, between the cataclysmic deaths of jazz avatars Charlie Parker (1955) and John Coltrane (1967). The musical climate is passing rapidly from tight control to total freedom, and Mingus' sextet at this moment is an ideal snapshot of its transition. While the Mingus sound, like Judeo-Christian scripture, has survived in plenty, there'd been little visual representation to give it full life until the Reelin' in the Years and Naxos people collected these rare television performances from Sweden, Belgium and Norway. Wow and double-wow. Especially considering what was going on.
Mingus claimed that Dolphy's death in Berlin at age 36, less than three months after these '64 concerts, was a case of murder -- but he was always saying stuff like that. After leaving Mingus' employ, Dolphy actually died from a combination of untreated diabetes, bad diet and road sickness.
Or maybe he died because he'd lost his third eye. Physically.
Now, there was no question that Dolphy was a visionary. He had retained the rhythmic flow of swing and bebop improvisation, yet demolished the last harmonic barriers that bop had respected -- regardless of a tune's underlying chord structure, his alto sax, bass clarinet and flute attacked every note in the chromatic scale, and bent notes to fill the spaces in between. He blew with such reckless inspiration that it seemed no barrier of music, race or culture could stand up to him. To some it sounded like liberation; to others, noise. But unlike Albert Ayler, Ornette Coleman or Cecil Taylor, Dolphy rarely got accused of charlatanry. He pulled with too much gravity, radiated too much knowledge.
Just look at his forehead (above). Prior to 1964, the first thing you'd notice about Dolphy's head was a bump, forming the peak of a triangle with his gentle, penetrating eyes. A Hindu seer might claim clairvoyance emanating from an invisible third eye; with Dolphy, you could actually see the thing. It was no deformity, it was a sign. He'd even written a tune called "The Prophet" (though that referred to the pseudonym of painter Richard Jennings, portraitist on Dolphy's first two albums).
Just before Dolphy went to Europe with Mingus, the bump vanished. Alan Saul's useful Dolphy web site includes audio of Dolphy's mother, Sadie, telling the story: Her son went to a dentist in New York, and the next thing he knew he'd been shuttled to a clinic at Columbia University, where they did a Polyphemus on him. Sadie says Dolphy didn't actively desire that his lump be lanced. Who knows, though -- he was about to set up housekeeping with his ballerina fiancee in Europe, and he might have thought she'd approve. On the Jazz Icons DVD, the healed incision is plainly visible, the bump gone. Soon, Dolphy too would be gone. Gone, as he once said, like music, in the air.
Maybe Dolphy couldn't live a future he could no longer see. But the extraction doesn't affect his present magic on "Live in '64." He takes off like a rocket every time he gets the nod, making the other members of this extremely talented band (excluding Mingus himself) look old-fashioned; the chance to watch him work is worth the price of the whole series. His face, a mask of calm intensity, reveals an inner possession that leads him to lose track of time while he restructures the universe -- at one point Mingus even drags Dolphy's mike away to give Clifford Jordan a chance.
On tenor, the underrated Jordan is very, very good. I saw him play once in an airport lounge in the '80s, and he had the same kind of sound: rounded, deliberate, rhythmically acute. Though he digs the challenge of Mingus' sprawling, spontaneously changing conceptions, he shows his truest colors on Duke Ellington's "Take the 'A' Train"; he must've played the classic tune a thousand times in a hundred bands, practice he uses to get all the way inside it, slaloming effortlessly through the difficult changes with the apotheosis of swing-era cool and a touch of vibrato -- if he's hunting the perfect mix of Ben Webster and Paul Gonsalves, he hits it on the head.
In Johnny Coles, Mingus picked an aqueous trumpeter to contrast with the fiery Dolphy. Warm and lyrical as a soloist -- he could sound as if he was using a mute even when he wasn't -- Coles made an equally valuable contribution to the harmonies and textures. Mingus thought in orchestral terms; his arrangements of smaller ensembles always sounded big. So when Coles was incapacitated by a stomach ulcer and had to leave the European tour early on, the vacancy impinged on the band's versatility.
Putting together a DVD like this involves some hard choices, and the producers elected to start with the slightly stiff April 19 Belgium set without Coles, and to shuffle a clean, upbeat version of the blues "So Long Eric" to the first position, though a sweating Mingus has doffed his jacket by this time and the altered order makes it look as though he's gone to the beauty parlor for the succeeding ballad "Peggy's Blue Skylight," which originally came first. For the full experience of this formidable band, you have to wait till the end of the disc and the final April 13 Sweden performance of the epic "Meditations on Integration," which does make for a devastating closer. Of the many versions available, this one flows the best, its tempo shifts smooth and telepathic, its harmonies luscious, the dissonant two-horn pecking behind the solos precise.
On piano, Jaki Byard is uncharacteristically subdued; constraints of the TV format prohibited the extended era-spanning improvisational explosions with which he usually stirred up crowds. Even his solos and accompaniments are more conservative and less dissonant than usual. We do, though, get to see closeups of a cigarette burning down to the knuckles of his left hand as he plays.
Mingus' closest collaborator is the drummer, Dannie Richmond, usually the first to pick up on the leader's capricious leaps and guide the band into the new groove. His light touch on the cymbals is what does it, leaving enough ambiguity to switch gears without grinding. It's no accident that Richmond logged exponentially more dates with Mingus than did any other musician.
Mingus, of course, though blank-faced and communicating mainly with his sound and his eyes, represents the group's personality. It's a good thing we can see him, because the bass sound is what suffers most on the generally well-recorded soundtracks, with the Sweden session -- rehearsals and master takes of "So Long Eric" and "Meditations" -- coming off fullest and sharpest of the three dates.
When Mingus talks a few times, it's worth hearing. "I broke my neck swingin'" has layers of meaning when it comes from this racial crusader. Speaking about Dolphy, Mingus suggests, "There was a fight between our moms before we were even born." "Eric," he mumbles, "I'm gonna miss your ass over here." He asks how long Dolphy will be in Europe. A year? Mingus just grunts.
This Jazz Icons DVD series is staggering, bringing together a ton of classic stuff, mostly from the '50s and '60s, that only collectors could previously get their claws on. Last year's nine were a good start, with footage of Thelonious Monk, Louis Armstrong, Dizzy Gillespie et al. But the slate released a month ago includes Mingus, Coltrane (in part featuring Dolphy), Dex, Duke . . . it's enough to leave ya drooling. And you can get this year's seven (plus a bonus disc) in a box on Amazon for a lousy $90, shipping included. I'll write more later. To scope it out, check www.jazzicons.com.
Naturally, it's just about all in black & white. As it should be.
ETYMOLOGICAL NOTE: I was going to call Dolphy a fakir -- "a Hindu ascetic or religious mendicant, especially one who performs feats of magic or endurance," according to American Heritage Dictionary. But I didn't like the way it sounded like "fake," a word I always thought came from fakir, though the dictionary calls the origin of "fake" unknown. It's interesting to discover another meaning of fake -- "one loop or winding of a coiled rope or cable," derived from the Middle English faken -- since fakirs are known for their rope tricks, in which they make a length of rope stand up, then they climb up the rope and disappear, in the air. Dolphy's friend Ornette Coleman, often called a fake, has expressed an interest in magic, and for his opening act several times hired a master of body piercings (compare John 19:34) called Fakir Musafar. Fakirs also use their reed instruments to charm snakes, which are ancient symbols of wisdom because of their ability to communicate between the underworld and the surface world. Compare the cobra on pharoah's headdress, the snake in the garden of Eden, and the connections among the ankh, the caduceus and the crucifix. Okay, Dolphy was a fakir.