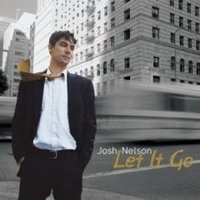 Just another guy tryna maintain L.A.'s bad reputation for attractive, intelligent jazz, pianist Josh Nelson brings a second album that will frustrate nasty old bastards who want to find things wrong with it.
Nelson has collected 10 songs you ought to call songs, because they've most all got melodies that stand out, cycle and stick in the memory. Most are his own: The fuguing, nicely lopsided determination of "Loose End" makes hope a reality; the wistful "Introspection on 401" registers a complaint that only a deaf God would ignore; the European folkishness of "Deep Breaths" makes you say hooray for sadness. The most intriguing number is a canny import, sax pal Ben Wendel's ballad "Julia," whose changes overlap bass notes in harmonic combinations that upset the ears in very satisfying ways; the last verse lays out the dissonances like some kind of Jasper Johns abstract diagram for across-the-room inspection, and hmm, yeah.
Nelson also cheats by hiring a bunch of world-class musicians, who show their respect for the material by sublimating their considerable personalities into a statement of wholeness. Talking about drummer Matt Wilson, who splashes a groove like paddles in the Wabash, and bassist Darek Oles, who's about as big and fundamental as I've heard him. Anthony Wilson steps in now and then as The Essence of Guitar -- full, warm and plucking decisively. And tenor saxist Seamus Blake acts as Nelson's main mouthpiece, articulating the themes right down in the cellular structures and turning a series of lathelike solos. (My favorite is the bourbon-soaked, behind-the-beat Dexter Gordon tribute on "Love Letters," a Victor Young-Edward Heyman stroll in the park you might know from the 1945 movie of the same name or the version in David Lynch's "Blue Velvet.")
At the piano, Nelson sits enthroned as the last of the nonpostmodernists. His piano touch is direct and even, his rhythm right on top, and his mood optimistic -- a touch of autumnal drizzle is about as gray as he gets. The kind of guy people like, in other words. When he rules the world, he'll be renowned as a benevolent dictator.
And at the beginning of the title cut, paving the road for the final cheerful march, do we hear a mellotron? Squinchy.
JOSH NELSON PLAYS THE JAZZ BAKERY TUESDAY.