Fri. Jan. 18 -- Violinist Mark Feldman (who's played with John Zorn and John Abercrombie) and composer-pianist Sylvie Courvoisier close a program opened by the wide-reaching art of vocalist Dwight Trible's Sacred Urban Echoes with TIME, featuring poet Kamau Daáood. CalArts' Creative Music Festival at REDCAT, 631 W. Second St. in the Disney Hall complex, downtown; 8:30pm; $20; www.redcat.org.

Fri. Jan. 18 -- Singer Elaine Brown, who has reissued "Seize the Time," an album she recorded with Horace Tapscott in 1969, digs into her Black Panther gospel-soul testimony. Thanks to Jeannette Lindsay for the tip. At Largo, 432 Fairfax Ave.; 8:30pm; (323) 852-1073, reservations recommended.
Fri. Jan. 18 -- Monterey Jazz Festival 50th Anniversary Tour. You got James Moody, Terence Blanchard, Nnenna Freelon, Benny Green and more. At Royce Hall, UCLA; 8pm; $26-$48; www.uclalive.org.
Fri. Jan. 18 -- Post-guitar guitarist Allan Holdsworth with Chad Wackerman on drums and Jimmy Johnson on bass. At the Baked Potato; $30.
Fri. Jan. 18 -- Drummer Matt Slocum puts together an awesome trio with bassist Darek Oles and pianist Josh Nelson. At Café Metropol, 923 E. Third St., downtown 90013; 8pm; $5 cover, $10 minimum; (213) 613-1537.

Sat. Jan. 19 -- For the first time since 1990, The Art Ensemble of Chicago plays L.A. It's not precisely the groundbreaking avant crew absent the ailing Joseph Jarman, the late Lester Bowie and the late Malachi Favors, but new recordings show it's keeping the faith in excellent form; tonight includes original members Roscoe Mitchell and Famadou Don Moye (pictured), plus trumpeter Corey Wilkes and bassist Harrison Bankhead. The Creative Music Fest concludes at REDCAT, 631 W. Second St. in the Disney Hall complex, downtown; 8:30pm; $35; www.redcat.org.
Sat. Jan. 19 -- The great SoCal alto saxist and composer Arthur Blythe taps blues and modernism with Gust Tsilis (vibes), Greg Erba (guitar), Essiet Essiet (bass) and Slyvia Cuenca (drums). At the Ramada Inn Hollywood 1160 N. Vermont Ave.; 9:30 & 11:30pm; $20 with $10 minimum; (323) 665-5207, reservations recommended.
Sat.-Sun. Jan. 19-20 -- Wild and great: "Concrete Daisies," a live mash-up of performances in various parts of the grounds including Mark Dresser (bass) with Motoko Honda (prepared piano); Joseph Berardi (percussion) with Jessica Catron (cello); butoh dance from Oguri; multi-speaker mixes from Jesse Gilbert; video projections by Carole Kim; and a bunch more. At Union Theater, 1122 W. 24th St. 90007; 7:30pm (YOU MUST ARRIVE ON TIME); $15.
Sat. Jan. 19 -- 20th anniversary show for L.A. Guns, one of the rockinest of the Strip metal vets, this version featuring Phil Lewis, Stacey Blades, Steve Riley and Scott Griffin but no Tracii Guns, so the anniversary of what/who is kinda in question -- the first album I guess. At the Whisky, 11:30pm; $15; (213) 891-3818.
Sat. Jan. 19 -- Extremely extreme fusion with CAB, featuring drummer Virgil Donati, guitarist Tony MacAlpine, bassist Bunny Brunel and keyboardist Mitch Forman. At the Baked Potato; $30.
Sat. Jan. 19 -- Kingsizemaybe with Dean Chamberlain opening -- neoclassic roots, as Plotinus would say. At Taix, 1911 Sunset Blvd., Silver Lake 90026; 10:15pm; free.
Sun. Jan. 20 -- Intronaut, my fave local prog-metal outfit, just signed with Century Media. See 'em in a small place while you can. At Relax Bar, 5511 Hollywood Blvd.; late; $10.
Mon. Jan. 21 -- Bay Area thrash founders Exodus plus intense, entertaining modern metal from Goatwhore, generic Slayer revivalism from Warbringer, and Arsis, whom I know not. At House of Blues.
Tues. Jan. 22 -- Fun and unusual: A mess of critics and educators pick a favorite pop track and ask you to think about it in new ways in Listen Again. This live follow-up to Eric Weisbard's book "Listen Again: A Momentary History of Pop Music" includes, among others, local writers RJ Smith (Los Angeles mag), Ann Powers (LA Times), Ernest Hardy (LA Weekly) and Oliver Wang (Soulsides blog). At REDCAT, 631 W. Second St. in the Disney Hall complex, downtown; 8:30pm; $8; www.redcat.org.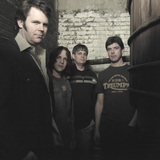 Thurs. Jan. 24 -- Rudder got a Rhodes (Henry Hey). Got a slammin drummer with a touch of New Orleans (Keith Carlock). Got a freaky saxist (Chris Cheek). Got a funky bassist (Tim Lefebvre). They stir in a gooshy layer of modern FX, and they groove. More than your usual posse of fusiony sidemen. At the Baked Potato; 9:30 & 11:30pm; $15.