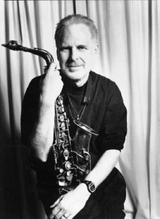 Fri. Jan. 25 – A most satisfying musical partnership in The Kim Richmond Ensemble: the polished bop alto man (who can bend like Johnny Hodges too) with trombonist-arranger Joey Sellers, plus trumpeter John Daversa, pianist Rich Eames, bassist Kristin Korb and drummer Eric Klass. At Café Metropol, 923 E. Third St., downtown 90013; 8pm; $10 cover, $10 minimum; (213) 613-1537. Photo by William Claxon!
Fri. Jan. 25 – Angular noise from guitarist Kevin Fetus plus possessed tortured screaming from vocalist Sawa plus bursts of postmodern metal rhythm equal Watch Me Burn, who ignite before their skewed metal pals The Dolemite Project (the drummer's a trip). At Relax Bar, 5511 Hollywood Blvd.; late; $10.
Fri. Jan. 25 -- Azar Lawrence blows sax from a more a more optimistic yet even more turbulent era. With questing pianist Nate Morgan, drummer Roy McCurdy and bassist Chris Conner. At Charlie O's, 13725 Victory Blvd., Van Nuys, (818) 994-3058.
Sat. Jan. 26 -- Get real quiet and absorb the billion subtleties that Billy Mintz gets out of his drum set all by himself; plus Dottie Grossman & Michael Vlatkovich do their poetry-trombone call-and-response thing, this time with the aid of the very sensitive Christopher Garcia on percussion. Read what Grossman & Vlatkovich have to say about their last performance in the very first MetalJazz Artist Self-Review here. At Harbor College Music Recital Hall, 1111 Figueroa Place, Wilmington 90744; cheap. Nice facility.
Sat. Jan. 26 – Follow pianist Larry Karush around the musical world; it's a hell of a lot cheaper than American Airlines, and he won't lose your luggage. Seriously, there's nobody like him. At Café Metropol, 923 E. Third St., downtown 90013; 8pm; $10 cover, $10 minimum; (213) 613-1537.
Sun. Jan. 27 -- Worthwhile outsville bill with tech manipulator Daedalus; a battle of the bands between Infauxtech and An Endless Contortionist; and projected visuals by Televega. At the Alexandria Hotel, 501 S. Spring St. 90013; free, dude.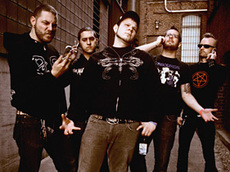 Thurs. Jan. 31 -- The Black Dahlia Murder manage to mash together a lot of typical modern-metal stuff without sounding typical at all. Consider their current "Nocturnal" album. The incessant double-kick has a decorative quality, lotta high end, so it never becomes the whole point. The bass is full, and if you like to pump the subwoofer (I do), go right ahead, it's there for ya. The high and low vox, with front man Trevor Strnad's woof carrying a crucial percussive role, alternate effectively. The guitar riffs keep pretty simple for max drama. And mainly, the elements interlock like a sweating machine, a factor that makes a special impact live, where a chunky and shirtless Strnad leads the circus with total prole fervor. 3 Inches of Blood are more trad, very much inside the speedier spectrum of the Priest/Maiden continuum -- twin guitars, borderline melodies, Anglo roots; the put out a lotta energy live. Morbid Angel spinoff Hate Eternal are fast, really fast. At the Key Club.