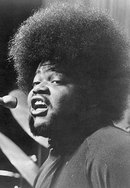 Since Black History Month gets an extra day every four years, it's important to acknowledge the main contributions of Buddy Miles, who died Tuesday of congestive heart failure. 1) He played with Mike Bloomfield and Nick Gravenites in the churning '60s R&B band Electric Flag, whose "Groovin' Is Easy" sought to teach young women how to have sex without feeling so much pain. 2) He laid down some serious thump behind Jimi Hendrix in the short-lived Band of Gypsies, wherein Hendrix made the interesting decision to go jazzier with his own playing while going rockier with the more simplistic rhythm section of Miles and Billy Cox. (Miles' mansion also served as the site for Hendrix's bedroom exploits while visiting L.A., and as the garage for Hendrix's new 1969 Stingray, which the guitar god quickly wrecked in the tortuous streets of the Hollywood Hills.) 3) Miles provided the marijuana/hashish/whatever blend that caused Deep Purple's Ian Gillan to suffer an erection that lasted several days, causing the singer discomfort while performing (onstage). 4) Let's not forget he wrote "Them Changes," which features a riff you can play on guitar without even thinking about it, as well as one of Buddy's finer screams. The guy was a pretty damn good howler. Rest in peace.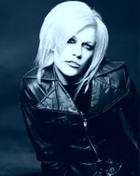 Fri. Feb. 29 -- Go Doe! Donita Sparks, bad-ass guitarist-singer of L7, rocks out and also in and around with her new "Transmiticate," a fuel-injected projectile of American drivin' music whose nativity she's celebrating tonight. You knew she'd lay a boxful of fuzztone riffs on ya; what maybe you didn't expect was all these neat weird noises that crop up everywhere, or how punchy and big the production is. She's still hilarious, too -- dig a title like "Infancy of a Disaster," and lyrics of "My Skin's Too Thin" about how if she didn't have so much class she'd tell ya what to stick up whatever rhymes, and "He's Got the Honey" (one of the hookiest li'l patches o' Velcro ever to ruin yer cashmere sweater) indicates with deadly precision that "He's got good cheese." Sparks and her crack band, the Stellar Moments, make brick-skull damn-good dumb-butt rock for brilliant geniuses. With Ninja Acadamy and a vicious bunch of local metalpunk commados called 400 Blows. At Safari Sam's.
Fri.-Sun. Feb. 29-March 2 -- I like the trio format for Joshua Redman -- he has the right kind of relaxed energy to let his tenor sax loose on the range, filling up the space but leaving plenty of breathing room. Three is a good number for last year's "Back East," a 50th-anniversary tribute to Sonny Rollins' "Way Out West," one Sonny's fine trio recordings. This weekend Redman corrals bassist Reuben Rogers and drummer Greg Hutchinson, who may not be Ray Brown and Shelly Manne, but they ain't hayseeds. At Catalina's; $30-$40.
Fri. Feb. 29 -- You can't get much more evil than a bill of grindcore originators Napalm Death (2006's "Smear Campaign" was one of their more listenable riffslabs, thunk I, with wildman drums from Danny Herrera) plus hell-hot modern metalers DevilDriver (featuring fire-belching vocalist Dez Farfara, formerly of Coal Chamber). Also with 36 Crazyfists and In Vitro, neither of which rang my bells when I saw 'em at a festival, and Straight Line Stitch, who rip some tense math-death shit interspersed with vox both barky and evanescent from Alexis Brown, quite the smokin' black chick who's also a ragin' Christian, it turns out, but don't hold it against her. At House of Blues.
Fri. Feb. 29 -- Jeremy Drake announces an evening called "Songs of the Sea" -- sea chanteys, that is -- with a song or two each from a lotta artists including some I know and love: Eleni Mandell, Ralph Gorodetsky & Weba Garretson, Non Credo, Steve Gregoropoulos. At Machine Project, 1200 D N. Alvarado St. 90026; (213) 483-8761; www.machineproject.com; all ages; FREE.
Fri. Feb. 29 -- Guitarist Rez Abbasi mixes jazz and Indian music in a real involving way. At Café Metropol, 923 E. Third St., downtown 90013; 8pm; $5 cover, $10 minimum; (213) 613-1537.
Fri. Feb. 29 -- Local stonewizards Ancestors spin out the heavy atmosphere with four other bands. At Mountain Bar, 473 Gin Ling Way, Chinatown 90012, (213) 625-7500.
Sat. March 1 -- Killer, killer fusion from Bombastic Meatbeats, featuring Red Hot Chili Peppers drummer Chad Smith, Cosmosquad guitarist Jeff Kollman, keyboardist Ed Roth and bassist Kevin Chown. I saw this same band playing with Glenn Hughes (except Hughes obviously was on bass) at the NAMM show, and they just about blew me into the street -- Smith was so heavy it hurt. At the Baked Potato, 3787 Cahuenga Blvd. West, Studio City 91604; (818) 980-1615; 9:30 & 11:30pm; $25; reservations recommended.
Sat. March 1 -- Partikel, the new series of electronic/experimental music and visuals, hosts its second installment featuring Lake of Sleep, Laura Escudé featuring Kathie Talbot, and headliner Robert Rich, with screen stuff by Optical Light Pipe and Momo the Monster. I was at the last one, which was a good time -- it's a nice little space with sharp sound, and you can slurp beer and wine while browsing the library of Deutsche books and videos. At Goethe Institut, 5750 Wilshire Blvd., Suite 100; 8pm; $15; supposed to be free parking but damned if I could find it, must be underneath the building, anyway you can park on the street.
Sat. March 1 -- "Vocalist" doesn't say it; close your eyes and Anna Homler makes you think you're visiting another planet. At Café Metropol, 923 E. Third St., downtown 90013; 5pm; $5 cover, $10 minimum; (213) 613-1537.
Sun. March 2 -- It's the 11th anniversary of L.A.'s most valuable outmusic series, Open Gate Theater's Sunday Evening Concerts. Top fare, too, with percussionist Nathan Hubbard, one of the Southland's most challenging abstractionists, plus call-and-response poetry, trombone and percussion from Dottie Grossman, Michael Vlatkovich & Rich West. At Center for the Arts, 2225 Colorado Blvd., Eagle Rock; 7pm; $10; (626) 795-4989.
Sun. March 2 -- G'damn, Bay Area death-metal founders Possessed are back, or at least vocalist Jeff Becerra is, backed by the members of Sadistic Intent, one of my favorite California underground metal groups -- truly bizarre and creepy sound those guys get. Looks like S.I. are doing a set of their own, too; great. At House of Blues.
Mon. March 3 -- I now consider myself a rehabilitated admirer of Rickie Lee Jones, whose 2/25 show I review in this week's MetalJazz posting here, whilst also urging the club to clean up its act. (Come early if you don't want to stand outside way too long.) Quite a bill, with up-and-coming pop drama queen Lili Haydn and all-around fine musician Petra Haden. At EchoPlex, 1154 Glendale Blvd., Echo Park 90026; 8pm; www.attheecho.com.
Tues. March 4 -- Dean Chamberlain brings a bunch o' friends to help him do his neofolk thing at Ronnie Mack's Barn Dance; among the other barnburners on the bill is L.A. R&B legend Carlos Guitarlos. At El Cid, 4212 Sunset Blvd., Silver Lake 90029; 8:30pm; (323) 668-0318; free or at least cheap.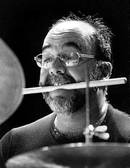 Wed.-Thurs. March 5-6 -- World-class drummer Peter Erskine really knows how to make you listen in a trio: leave space, strike subtly, keep moving around the kit. The trio Wednesday is with beauty-loving pianist Alan Pasqua and their perfectly attuned longtime bassist, Dave Carpenter. And it'll be interesting to hear what Erskine does Thursday while directing The USC Thornton Jazz Orchestra. At Jazz Bakery; 8 & 9:30pm; $25.
Wed. March 5 -- I have never figured out why Keith Jarrett is a jazz bigwig; his latter-day approach to piano generally plops like tapioca upon my shrinking ears. But since he can still get masters such as old pals Jack DeJohnette and Gary Peacock to play in a trio with him, I must be missing something. At Royce Hall.