Fri. Feb. 8 – Abstractions from dudes with imaginations: guitarist Lorenzo Grassi, trumpeter Dan Clucas and electromanipulator Matt Piper, painting "A Sonic Portrait of Downtown Los Angeles." At Café Metropol, 923 E. Third St., downtown 90013; 8pm; $5 cover, $10 minimum; (213) 613-1537.
Sat. Feb. 9 – Former Cecil Taylor windman (and Philly poet) Elliott Levin duos up with the melodic adventure of pianist Steve Lockwood. At Café Metropol, 923 E. Third St., downtown 90013; 8pm; $5 cover, $10 minimum; (213) 613-1537.
Sat. Feb. 9 – Having clocked L.A.'s In This Moment a couple of times now, I can say that their live modern/melodic metal totally blows away their somewhat insubstantial recordings. Focused and driving like a nail gun, and the strange theatrics of voxwoman Maria Brink give you something extra to look at. A little too clean? Yeah, maybe. At the Whisky.
Sun. Feb. 10 – Stoner heaven: Georgia's Zoroaster (slow) precede North Carolina's Sourvein (slower). What hath Sleep wrought? You will perspire in the extremely intimate environs of the Knitting Factory's AlterKnit Lounge.
Mon. Feb. 11 – Hey, a whole new version of The Vinny Golia Quintet featuring Gavin Templeton, Alex Noice, Oliver Newell and Andrew Lessman, plus Daniel Rosenboom's Plotz!. At Mr. T's Bowl, 5621 1/2 Figueroa, Highland Park 90042.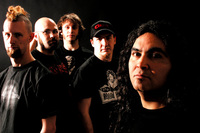 Wed. Feb. 13 – Listened to Cephalic Carnage's "Xenosapien" from 2007 again last night. I've been a fan for several years, but I can't get used to how different they sound on every re-exposure -- the tracks I originally didn't get into become my favorites, a sure sign of a great band, both crazy and heavy. The ambiguous groove, the guitars flying at you from odd directions, the intuitive tempo shifts, all add up to genius. The only problem is that you MUST listen to CC on a decent system and play them loud; their sheer density/complexity works against them otherwise. Here's hoping they get a thorough sound check. At the Roxy.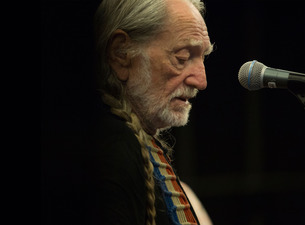 Wed. Feb. 13 – Being in the presence of Willie Nelson is similar to an audience with the Dalai Lama, except Willie doesn't want anything from you. His albums lately haven't been that great, but just let him tear into one of those chromatic jazz solos on his destroyed nylon-stringed guitar, let him talk-sing about some emotion he can't quite forget, and it's realer than the drink in your hand. At the Nokia.
Thu. Feb. 14 – Dub Trio are nuts, bro. Read my review of their new album here. At the Viper Room.