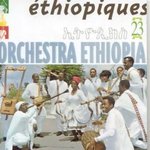 Orchestra Ethiopia (Ethiopiques 23)
Musical bloodlines tend to run thin unless mama sometimes gits down with the plumber. It was understandable that local traditionalists would howl when Orchestra Ethiopia was founded and directed by a buncha foreigners from 1963 to 1975, but the evidence collected here shows the project was one vigorous little bastard.
As explained in the accompanying PDF, while the Orchestra was traditional in its instrumentation and in the backgrounds of its individual musicians, the many traditions thrown together made for a whole new beast. Yet mostly it sounds ancient: drums with chants, handclaps with call-and-response vocals, dry-toned flutes, dusty violin scrapings. You feel as if you're amid some nomadic hoedown.
Then there are Brian Jones moments of psychedelic culture clash. Between thunder beats and flute embroidery, "Aba Balano Shanko" features a horn that sounds like an echoplexed fuzztone guitar. The voice-vs.-bow interplay of "Od" recalls the great duo "conversations" between Eric Dolphy's sax and Charles Mingus' bass. "Shegitu" hops along like an Irish jig as the local audience greets the lead vocal by Peace Corps worker Charles Sutton with cloudbursts of applause. Weirdest and best is the ambitiously arranged "Besetchet (Frustration)," written by another Peace Corps volunteer, John Coe: Pink Floyd and Sun Ra rock out to challenging (and imperfect) Chinese rhythms. Yow.
What's tradition, anyway, except a bunch of accidental collisions that got codified a long time ago? When the collisions pay dividends, it doesn't matter how they happen.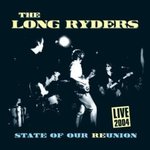 The Long Ryders, "State of Our Reunion: Live 2004" (Prima)
L.A. roots rockers from the early '80s reunite for a tour of the U.K. and draw an album from it. Improbable idea? Yeah, but fun, even kinda classic.
You got the Byrdsy electric 12-string, the Gram-arian country rock, even a touch o' Chuck Berry, and it just rolls along through 18 songs. Dig the midtempo churn of "Looking for Lewis & Clark," the marchin' history ballad "Wreckof the 809," the gloomy roller "A Stitch in Time." Sid Griffin blows soulful harmonica and has the best voice, barky but carrying plenty of melody almost as an afterthought. Three-part vocal harmonies swell up naturally here and there; horns even make a few appearances. Drummer Greg Sowders thumps like a mutha. Bassist Tom Stevens pitches in with the most emotional songwriting.
Hitting from a different slant, though, is an underacknowledged strength -- the guitar sounds. The Ryders woulda pulled a whole separate tech-geek audience if they listed the (probably vintage) gear that generates the burn & sting of Stephen McCarthy's brilliantly bent lead guitar and the ravin' punch of Griffin's rhythm work; when the two trade flashes, as on the rocked-out hometown reminiscence of the title cut, you'd think the Yardbirds had gone cowboy. Nice job on the recording, despite what must've been a limited budget.
You can acquire it via import on Amazon for instance. Seems you gotta get your Americana sent to you from London, where Sid lives. The revolution done been backwardized.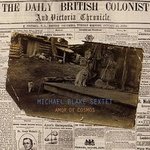 Michael Blake Sextet, "Amor de Cosmos" (Songlines)
I'm a big fan of New York saxist Blake, who never seems to put a foot wrong -- he writes simply and clearly, blows with a plush tone, communicates intelligence without seeming like a stiff. Buy his "Elevated," "Drift," "Kingdom of Champa."
If "Amor de Cosmos" falls a notch below Blake's others, chalk it up to overreaching in his attempt to write a concept album about British Columbia, and to a certain atmosphere of self-indulgence that Vancouver encourages (demands). Still, the two improvisations here are gorgeous, especially "The Hunt," a tone poem with incredibly sensitive overblowing, delicate electronics and a feeling of approaching fog. And the leisurely unfolding of the title track into and out of a dreamy electro-Miles beat ranks with Blake's other signature stuff.
The Canadian musicians -- trumpeter Brad Turner, percussionist Sal Ferreras, pianist Chris Gestrin, bassist André Lachance and drummer Dylan van der Schyff -- make a sextet sound like a trio, which is a trick in itself. Reee-laxed.