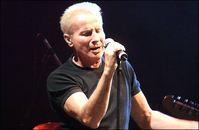 Fri. May 2 -- From the early '70s onward -- I mean, "Doctor Doctor," please! -- UFO have always rocked. No more Michael Schenker on guitar, but Vinnie Moore shreds. Crazed bassist Pete Way couldn't get in the country this time, but he's being replaced by Sebastian Bach's Rob De Luca. Original drummer Andy Parker? Check. Keyboardist Paul Raymond? I was just thinking how valuable he was to Chicken Shack and Savoy Brown. And of course the ever-punchy Phil Mogg, one of rock's most underrated singers, remains. At the Key Club.
Fri.-Sat. May 2-3 -- Present at the birth of the cool but getting more abstract all the time: alto saxist Lee Konitz, with drummer Joe LaBarbera and bassist Matthew Brewer. At Jazz Bakery.
Fri. May 2 -- Don't get me wrong, I like prog metal. Just not so much Dream Theater, Opeth, Between the Buried and Me or 3. And they flock together. What's the common factor? A free album from Amoeba to anyone who can tell me. At Gibson Amphitheater.
Fri. May 2 -- Fine mainstream jazz with some tradition behind it: the quartet of saxist Dale Fielder, with pianist Jane Getz (she played with Mingus), bassist Trevor Ware (all over the South L.A. scene) and drummer Thomas White. At Café Metropol, 923 E. Third St., downtown 90013; 8pm; $10 cover, $10 minimum; (213) 613-1537.
Sat. May 3 -- The bass and guitar half of L.A. Jazz Quartet, Darek Oles & Larry Koonse do silky & snaky originals. At Café Metropol, 923 E. Third St., downtown 90013; 8pm; $10 cover, $10 minimum; (213) 613-1537.
Sat. May 3 -- Dean Chamberlain plays solo acoustic (with vocal help on a few tunes). At the Stone, 5221 Hollywood Blvd., Hollywood 90027; 11:15pm; (323) 466-6061; FREE.
Sat.-Sun. May 3-4 -- I've never seen Wild Don Lewis perform; I know him as a great photographer who's at all the best underground noise shows. But obviously he's got good taste, so it'll be well worth experiencing his Small Drone Orchestra, consisting of himself on bowed electric bass, synthesizer and trumpet. At Santa Fe Art Colony Open Studio, 2401 Santa Fe Ave., Studio 107, downtown 90058; two sets 2pm and 4:30pm both days; free I think.
Sun. May 4 -- Some guys are just tuned in to the vibrations of elevated dimensions -- like Dead Air, featuring trumpeter Dan Clucas, drummer Brian Christopherson and guitarist Jeremy Keller. Plus you get the trombone-&-tuba wrangle & woof of Michael Vlatkovich & William Roper. At Center for the Arts, 2225 Colorado Blvd., Eagle Rock; 7pm; $10; (626) 795-4989.
Tues. May 6 -- A naturally beautiful vacationland trio of world-class vets: drummer Peter Erskine, pianist Alan Pasqua and drummer Dave Carpenter. At Jazz Bakery; 8 & 9:30pm; $30.
Wed.-Sat. May 7-10 -- The most wide-swinging Door, drummer John Densmore, presents his world ensemble TribalJazz. At Catalina's; 8 & 10pm; $20-$30.
Wed.-Sat. May 7-10 -- All-time great trombonist Curtis Fuller leads a topflight local ensemble: pianist Nate Morgan, bassist Tony Dumas, drummer Fritz Wise and vocalist George Harper. At Jazz Bakery; 8 & 9:30pm; $30.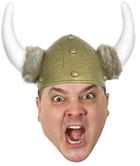 Thurs. May 8 -- Aw, come on, you know the armor-plated tour known as Paganfest is gonna be a great way to kill the pain by dying in battle: Nuclear Blast's "Pagan Fire" compilation, which includes several Fest bands, is a chanting, gouging, looting and luting way to introduce your barbaric friends to the party pillage sometimes known as Viking metal. Tonight you get Ensiferum, Turisas, Tyr and Suidakra; HoB's site also lists Eluveitie, but I can't confirm that. At House of Blues Sunset Strip; $20.