By Alex Distefano.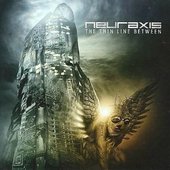 Neuraxis, "The Thin Line Between" (Prosthetic)
Neuraxis have marked the line between true death metal and the poser shit, and it's not so thin. If you're tired of bands puking out the same boring riffs and unoriginal formulas (don't forget the blast beats and breakdowns!), then these veteran Montrealers have your meat: raw spirit plus technical mastery. Guitarists Robin Milley and Will Seghers, bassist Yan Thiel, drummer Tommy McKinnon and vocalist Alexandre Leblanc synthesize hacksaw-to-the-throat death metal with clear, concise and even haunting melody.
The opener, "Darkness Prevails," blares a soundtrack for the apocalypse with its ferocious, guttural attack, subsiding for quiet moments of reflection reminiscent of greats like Opeth and Dissection. Album standouts include the short instrumental "Standing Despite," whose dreamy intro and epic follow-up bleed into "Oracle" -- distorted and assaultive, yet showing a softer side in its catchy, impressive guitar solos, and heaving up a chorus that would please fans of Fear Factory. (Death metal can groove!) The album only gets better after a few spins, as sounds and layers of texture begin to emerge.
This is extreme metal you can both bang your head and bounce to. Neuraxis deserves to reign in the same deathly spotlight with Cryptopsy, Suffocation, At the Gates and Hypocrisy.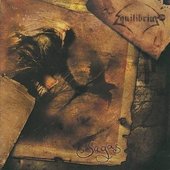 Equilibrium, "Sagas" (Nuclear Blast)
Old-school Cradle of Filth and Bathory tossed into a blender with European folk forms -- must be why the band's called Equilibrium. The ancient pagan spirit survives in "Welcome Winter" and "Winghtor's Hammer" as intense melodies build slowly to raw, at times nihilistic black metal before an uplifting melody screams out to the beauty of nature and its deities. Think of the Irish jigs in the movie "Titanic" as played by Dimmu Borgir. Odd at first, "Sagas" might grow on you with its dark, sometimes almost power-metal vibe. The lyrics are entirely in German; Wagner would approve.