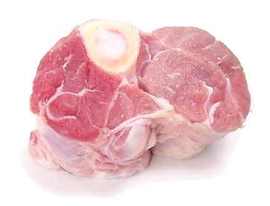 First the music, then I'll talk about the room.
Miles Davis used to say that he battled his attraction to musical beauty all his life; lyricism seduced him away from the nasty challenges he felt were necessary to maintain musical growth. I think violinist Jeff Gauthier feels the same way, which is why he barbwires his Goatette with the unpredictably edgy guitar of Nels Cline. But Nels couldn't make this gig -- a celebration of the Goatette's new "House of Return" album. So there was a certain lack of itch and scratch.
Gauthier did break occasionally from the elegant beseechment that marks his fiddle improvisations. Striking a Napoleonic pose, he dared huge Coltranish intervallic leaps through the skipping/stumbling rhythms of "One and the Same." Keyboardist David Witham, whose aesthetic usually hews close to Gauthier's pastel, veered into moments of electronic noise or, as on the urgent opener "Ephemera," diverged from his pastoral capers with splashes of dissonant clangor. My wife aptly described the drifting lament "Biko's Blues," by the late Eric von Essen, as "the joyful ode of a man about to step off the ledge."
Joel Hamilton's bass sounded best when lending flex to the ensemble with his springy, woody lower midrange. His solos in each tune reached way up the neck; I've seen few double bassists who can simultaneously maintain rhythm, intonation and musical cohesion while stretching that way, and he managed only the first two.
If my attention started to wander, I just focused on Alex Cline's drum work -- pressing, rushing, subtly tinkling and never (never) losing the groove. To conclude Esbjorn Svensson's "From Gagarin's Point of View" (whose pendulum of doom tolled more mournfully than Gauthier at his sorriest), Alex jostled the quartet into a confrontation that sounded like the earthquake crash of an armoire full of china -- great. And the Goatette wrapped up the first set with "Friends of the Animals," a druggy electronic rave that permitted the whole group to suckle greedily at the '70s fusion teat. Nothing wrong with daydreaming about your first love.
As a possible site for more shows catering to his Cryptogramophone Records audience, Gauthier has been looking at this Palmer Room, a little banquet hideaway behind Cucina Paradiso in a hippescing quadrant of West L.A./Culver City. Feasible, but needs work: The place was freezing, and the wait staff had no clue that potential diners and drinkers might be present. When we finally got fed, the food was good, though my sybaritic taste buds perceived that the osso buco in my pasta dish had been arrived at through the Milanese method of strangulation with a silk scarf rather than the traditional rural Italian device of gassing with ionized radon. The tiny sliced artichokes in the salad were raw on purpose and nice & crunchy -- OK, call me a rube, I never had that before.
My criticisms of the weather can wait for another time.