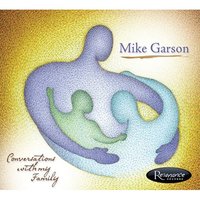 Mike Garson, "Conversations With My Family" (Resonance CD/DVD)
At first I thought he was kidding. Like, what's all this movie music doing on a jazz piano record? With strings swelling up past yer neck, and flute constructions, and solo oboes, and harps (for real -- harps!) plucking at yer gizzard, a guy with a pencil mustache really ought to be smooching a babe in an Edith Head gown, and the year should be about 1946.
Then I realized it was Mike Garson, the man who brought baroque flourish and modern dissonance (at the same time!) to David Bowie's "Aladdin Sane," so better just go with it. This proved to be the correct course.
I am no fan of Jimmy Carroll's Mrs. Butterworth stylings on "Charlie Parker With Strings," or Hall Overton's formica arrangements for Thelonious Monk, or Ray Ellis's orchestral embalmment of Billie Holiday's tortured pleas on "Lady in Satin" (though that one did result in high art on the Perverse-O-Meter). Even Charlie Haden's noir ventures were painfully forced. The Garson thing, though, is different -- not an attempt to lavish "class" on a mere jazz musician, but to make something like a classic movie out of his family life.
The key is arranger Kuno Schmid, only 52 years old I was surprised to learn, given how thoroughly he masters orchestral languages ranging from Duke Ellington to Bernard Herrmann. Despite first impressions, the task requires an unironic courage, a willingness to take emotion at face value and render it with as much nuance and scale as expanded resources allow.
Garson starts with relative subtlety on "The Child Within," where Mingusy modernism wells up irregularly to support the crisp boogie-to-bop framework. The swelling sensitivity and pastoral rapture of the strings on "The Mystery and the Awe" and "Longings" snuggle right up to the ass of bathos without violating the border. My favorite, of course, is "Trials and Revelations," whose whorled and troubled melody receives a lovely cushioning from violins both en masse and in taut solo. Bob Magnusson's propulsive bass and Gary Novak's quietly insistent drums shine throughout.
Do I wish I had never found out that this was a concept album about Garson's family? Yes -- the knowledge serves to limit its horizons and literalize the quicksilver abstraction of his clean, spontaneous pianistics. It doesn't limit the feeling, though, and emotional realization is the highest fulfillment of technique.
The live DVD (featuring all standards) makes for an excellent bonus. The setting ain't much, with Garson's trio and the superb flutist Lori Bell lit with yearbook fierceness and crammed against the perennial velvet curtain. But you get to hear Garson say stuff like "I love to destroy those tunes," and understand that he does mean it ironically this time, as his chromatically savvy reharmonizations of creakers like "Besame Mucho" and "Hello, Young Lovers" peal out with true genius. The wrists of drummer Peter Erskine must be made of something infinitely flexible and post-human; in contrast to his substantial presence behind the kit, his strokes are almost more like thoughts than anything physical. And this recording will serve as a last visual testament to the precision, feel and absolute appropriateness of bassist Dave Carpenter, who died June 24 at the age of 48, too young but well remembered.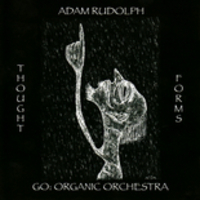 Adam Rudolph's Go: Organic Orchestra, "Thought Forms" (Meta)
Adam Rudolph had a slick idea idea for presenting the fourth release of his revolutionary Go: Organic Orchestra. It seemed like a good time to introduce the Orchestra to a new audience with a live album -- he recently moved from L.A. to New York -- but all its records are live. So rather than offer the usual expansive verité, he created a kind of greatest hits: short edits from a series of concerts recorded at Venice, California's Electric Lodge in 2006. In a stroke, the composer-conductor-hand drummer has made "Thought Forms" the place to start in appreciating his Go concept.
The Orchestra is hard to imagine unless you've seen it. Rudolph gets 20 or 30 musicians in a circle, with the percussionists on one side and the rest in like-instrument spans on the other. Often they've had little or no rehearsal, as spontaneity is key. Each player has a chart displaying a variety of possible tone options, and Rudolph directs the course of the music with hand signals indicating which option to play for how long, and who's going to take a solo. The result is surprisingly coherent and composed-sounding.
Rudolph's method makes for natural divisions that lend themselves to segmentation; he's made the thing flow as a suite with "interludes of calligraphic bridges." So you get a linked sampler of all the main Go modes: the Star Trek ensemble chords over African rhythms, the open-improv menagerie, the start-stop stings, the tidal overlaps, the modern Prokofiev jazz.
The tradition springs from '60s avant-garde, with an even deeper rooting in the African forms Rudolph has studied for so many years. Yet the Orchestra doesn't sound either arcane or futuristic, more like timeless, with a beauty that emerges from Rudolph's understanding of universal harmony -- though the music is often technically dissonant, its softness contradicts that word's harsh implications.
Try "Golden," at 6:26 the longest track on the album. A sitar drones; a harp plucks strange atmospheres; a cello mourns; a meditative bass riff complements a multitextured percussion groove; the whole thing stretches and swells like an anaconda. One parallel is Ornette Coleman's sprawling "Skies of America," but the sound spectrum here is broader than that of the classical orchestra Coleman used, and the effect more transcendent. If you "Golden" makes you glow, you'll want to get more Go.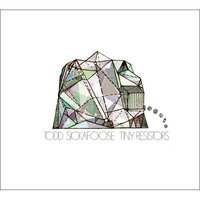 Todd Sickafoose, "Tiny Resistors" (Cryptogramophone)
In an overwound world, Todd Sickafoose continues to hold out for contemplation. Which isn't the same as stasis -- it's just that Sickafoose's forward motion is less bullet train than creek canoe. He doesn't entirely stop to smell the flowers, just drifts close enough to get a whiff.
Still, he's a modernist, plugged into electronic shadings and endowed with a bassist's devotion to groove. While that general aesthetic remains consistent on "Tiny Resistors," the forms change. "Pianos of the 9th Ward" is a James Carney-esque plantation ballad with chords that coalesce into shades of magenta. "Cloud of Dust" visits India, "Warm Stone" Guadalajara. "Paper Trombones" is a languidly chugging blues. For real songcraft, check out the title cut, with its ever-growing riff, emotional obbligato from trumpeter Shane Endsley and violinist Andrew Bird, and subtly hustling drums from Simon Lott; the leader's tickly vibes and marimba give the feeling of bubbles popping all around.
Since windman Ben Wendel and trombonist Alan Ferber carry over from Sickafoose's wonderful 2006 release, "Blood Orange," you might expect the same complex, soupy harmonic sense. Not quite; Sickafoose has chosen to make the sound cleaner and more loosely meshed, rendering "Tiny Resistors" more accessible but evaporating some of the heady vapor that made "Orange" so mystical.
Guest spots from arty indies Bird and Ani DiFranco (Sickafoose has collaborated extensively with the latter) further hint at a desire to attract a wider audience. One thing's sure: Sickafoose will change new listeners more than they'll change him. And he deserves to be heard.