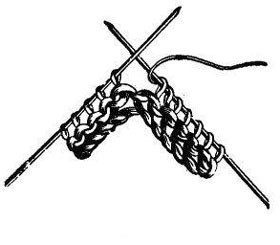 For the moment, the Hollywood Knitting Factory stands in no danger of being closed down. At a City Hall hearing yesterday, zoning administrator Lourdes Green said she was not considering revocation of the club's conditional occupancy permit; she gave the Knit another 60 days to remedy the last unaddressed violations in a list that police and building inspectors had compiled over the past year.
Some observers had suggested that the heat being applied to the Knitting Factory arose from the landlord's wish to evict the club and replace it with more lucrative tenants in this ever-gentrifying neighborhood. (The Knit's lease expires October 31, 2009, and its occupancy permit expires in 2010. It opened in late 2000.) However true or false this may be, the venue had clearly violated the conditions of its permit in some basic ways.
First, it had originally designated its primary use as an "upscale restaurant" featuring musical attractions that specifically excluded heavy metal, rap and other loud music. After an initial effort to attract sit-down diners, the Knit removed most of its tables and didn't keep its kitchen open all night. It quickly replaced its jazz-oriented booking policy with an omnivorous slate that included all the styles on its veto list.
Second, after a change of management, the Knit built a third stage in its entrance area without obtaining a building permit or applying for a change in its occupancy permissions.
Subject to possible alteration of the occupancy permit, these two conditions remain, but club representatives said the Knitting Factory has addressed the other complaints, which included insufficient security and inadequate screening for underage drinkers. The biggest stir and the least meaningful objection had arisen from the Knit occasionally hosting private events staged by the adult-entertainment industry. Conducting a fortuitous inspection of one such evening (there have been three in eight years), police were treated to the spectacle of a bondage exhibition, female entertainers flashing their wares, and a couple engaging in oral copulation on a couch.
To counter testimony from the police and building inspectors, several witnesses from the community praised the Knitting Factory for exhibiting established talent, for showcasing young musicians and for providing a safe haven in formerly crime-plagued Hollywood. Knit CEO Jared Hoffman and operations VP Morgan Margolis were in attendance, represented by attorney Albert Cohen.
In 2000, prior to the Knitting Factory's opening, I interviewed then-KnitMedia president Michael Dorf for L.A. Weekly. For a glimpse into the club's evolution, read that story here.