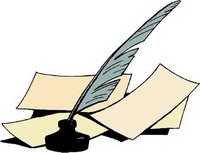 You didn't really think Greg Burk would write exclusively about metal and jazz for the past year and a half, did you?
The not-metal and not-jazz:
Live review: Rickie Lee Jones at EchoPlex.
Horse review: Spenditallbaby in the 8th at Del Mar.
Book review: "Roadwork" by Tom Wright.
Impressions: "Shine a Light," Martin Scorsese's concert film of the Rolling Stones.
Local roots reviews: I See Hawks in L.A., Julie Christensen, Kingsizemaybe.
Record review: Augustus Pablo box.
Fun with religion:
Commentary: Signs of the Antichrist.
Commentary: Lucifer, bringer of light.
Passover commentary: Was Moses circumcised?
Scriptural speculation: What was the thorn in St. Paul's flesh?