Fri. Aug. 1 -- Going way back into the history of xtra-slow sludge metal, Southern lords Sourvein are back with a new EP. Favorite title: "Septic Wolves." At Relax Bar, 5511 Hollywood Blvd., Hollywood 90028; late at night; cheap.
Sat. Aug. 2 -- Motley Crue remain in a whole different category from the rest of the '80s hair bands, and mainly it's cuz of the songs: "Kickstart My Heart," "Looks That Kill," "Too Young To Fall in Love," keep reciting till you drop. And their live shows are spectacular. I review their solid new album here. At Glen Helen Pavilion.
Sat. Aug. 2 -- Scorpions are back in the area, plugging their fine "Humanity: Hour 1," from which they may play some songs if generous Americans (who've been given the opportunity to help shape the set list via fan voting) don't insist on the same 14 songs for the millionth time. Sammy Hagar opens. At Shoreline. Also in Costa Mesa tomorrow.
Sat. Aug. 2 -- Dottie Grossman & Michael Vlatkovich do their call-and-response poetry-trombone thing, abetted by super percussionist Rich West. At Café Metropol, 923 E. Third St., downtown 90013; 5pm; $5 cover, $10 minimum; (213) 613-1537.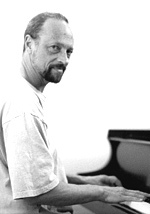 Sat. Aug. 2 -- Prepare to be amazed by all the worldwide artistic information Larry Karush can squeeze into his piano interpretations. A little-known master. At Café Metropol, 923 E. Third St., downtown 90013; 8pm; $10 cover, $10 minimum; (213) 613-1537.
Sun. Aug. 3 -- If you can make only one Sunday Evening Concert of adventureland music this summer, this oughta be it. Opening is the latest edition of Quarteto Nuevo, which brings music of Mexico and other places in the World together into a cogent and ear-friendly whole. It's percussionist Christopher Garcia, guitarist Kenton Youngstrom, cellist Jacob Szekely and reedman Damon Zick. Playing, uh, second is Seconda Prattica, the swinginest of the many ensembles led by electrobassist Steuart Liebig. Swing here hardly means old-fashioned, as this quintet breezes through friendlier regions of the avant with an accent on attractive group colorations. The musicians are Dan Clucas (cornet), Michael Vlatkovich (trombone), Bill Plake (saxes), and, ushering it all together, the amazing Alex Cline (drums). At Center for the Arts, 2225 Colorado Blvd., Eagle Rock; 7pm; $10; (626) 795-4989.
Sun. Aug. 3 -- The wide-ranging Instruments for Kids! festival (raising money to buy horns & fiddles for at-risk teens and teen mothers) this year features Dottie Grossman & Michael Vlatkovich at the beginning of the program. At Unitarian Universalist Community Church, 1260 18th St., Santa Monica; 5-10pm; $10 or whatever you wanna donate.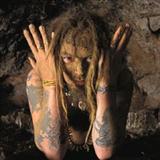 Tues. Aug. 5 -- Max Cavalera has established a pretty solid brand name, what with Sepultura, Soulfly, and and now his reunion with Sep brother Igor in Cavalera Conspiracy -- sort of a speeded-up (and still noisy/spacy) version of 'fly's boing/bong metal featuring Soulfly guitarist Marc Rizzo. With marquee billmates Dillinger Escape Plan (mathy irritation) and Throwdown (groovin' bash metal, I like these guys). At House of Blues.