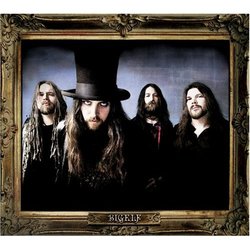 BigElf, "Cheat the Gallows" (Custard)
Though a public hanging seems likely to befall any band attempting to resuscitate 1970-era progressive rock in the third millennium, Los Angeles' BigElf have pumped those bellows since the mid-'90s without getting their necks stretched. Keyboardist-singer-songwriter Damon Fox and his bearded crew do have their arguments: That era's creative explorations, instrument sounds and recording values tend to make everything since sound pale. You jut wonder whether the aesthetics and structures of the Pretty Things, the Move, vintage Genesis and the rest can raise sympathetic vibrations from the hip-hop/indie-pop tuning forks of today.
Like their predecessors, BigElf throw a lot into the pot. "Cheat the Gallows" opens with a circus pitch worthy of Emerson Lake & Palmer (with sitar!) and closes with a Move-like 11-minute epic that traverses multiple segments from heavy riffs to harpsichord plucks to a polka-rave finale. In between, you get the Purply mope/crank of "The Evils of Rock & Roll," the ethereal "The Game," and an unlikely draping of Ten Years After in velvet & furs (plus synth-packed instrumental break) nostalgically titled "Hydra." The one area where BigElf fall noticeably short of their English models is in hooks, which tend to elude them except in the white blues moan "Money, It's Pure Evil," an expanded orchestration of the piano-vocal final track on their last album, "Hex."
But BigElf are not a pop group; what they're after is an ever-changing smorgasbord of sound. Fox's reedy voice, bolstered by many a harmony, shares the spotlight with lovingly glued-together Mellotrons, Hammond organs, Orange amps, Leslie speakers, museum-piece pedals and most anything else you can think of; geeks will trace the guitar tones to specific albums by Black Sabbath or Budgie. (The conservation can be a drawback, as the one time I saw BigElf live they spent most of the night ministering to blown gear.) The musicianship values simplicity, the instruments granted enough space to glow with the warmth of a tube amp. Crafty little touches abound: a wood block here, clip-clop coconut shells there, a synth bounced between the stereo extremes like a Super Ball in a cement basement. This is a very rich record.
And the question of communication? Well, a lot of the lyrics are about The Rock Life, or what it used to be -- a topic that was sucked dry by '74. Similarly retro ventures by the likes of Kinks fans The 88 and Hawkwind gamers Danava have reached only niche audiences. Ultimately, though, the public can't be the main concern. Musical obsessions are like blue eyes: You're stuck with 'em.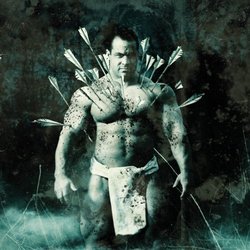 The Showdown, "Back Breaker" (Solid State)
Here's a goddamn rock band. I became a Showdown fan upon catching these long-haired Tennesseeans at last year's Ozzfest: straight-ahead HARD bad-ass mostly midtempo metal with a Jack Daniel's raspy semimelodic roar from shirtless singer Dave Bunton, who stalked around as if on a mission to show suburbanized Californians how to f*cking kick tail Southern-style. After the Showdown logged a few albums on a different label, "Back Breaker" has finally scored the correct level of heavy crash; bangers who dig the new Metallica will want to seize themselves a hunk of this. Gotta admit I never expected these reputed Xtians and anti-boozers to drop an album where every song draws on a pagan myth, from the Titans to Prometheus to Medea, but whatever stokes their fires is fine with me. Just thinking about this music makes me want a beer -- no, not wine, I dunno how Odysseus could drink that shit. The Showdown and Norma Jean are dodging L.A. on their current tour, but play the Glass House in Pomona 10/16 and the Ventura Theater 10/17.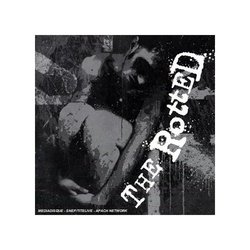 The Rotted, "Get Dead or Die Trying" (Metal Blade)
It's got riffs, it's got structures, its growls have character, it fills out the low end with dense drums/bass that tell a story rather than pour out a bucket of ball bearings -- "Get Dead" is death metal with half a brain. Formerly Gorerotted, these Brits have been on a mission for more than a decade, so they mean it. When you turn up the volume, there's chaos but more than that -- dimension. You even get a couple of noisy, almost beautiful instrumental dirges, "Kissing You With My Fists" and "28 Days Later." Another sample title: "It's Like There's a Party in My Mouth (And Everyone's Being Sick)." Majestically filthy.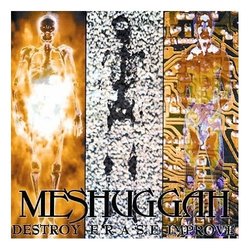 Meshuggah, "Destroy Erase Improve" (Nuclear Blast)
I'm kinda dim, so sometimes I gotta do a little time traveling to understand a band I didn't think I liked. Luckily, Nuclear Blast has seen fit to reissue this 1996 nugget by Swedish metalmen Meshuggah, and though drummer Tomas Haake and guitarist Fredrik Thordendal probably look back on it and think "how primitive," to me it represents a perfect distillation: thick textures, rough riffs and, most of all, a creative and uncrowded approach to alternative rhythm that sounds natural here compared to later stabs, which seem overintellectual and forced. The key word in the title ought to have been "Improve."