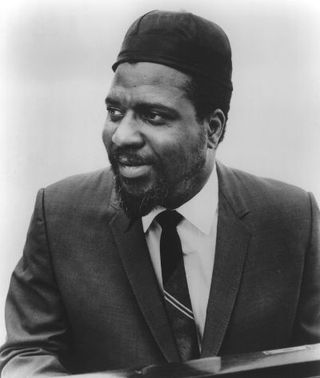 Fri. Oct. 10 -- Happy birthday, Thelonious Monk; woulda been 91.
Fri. Oct. 10 -- The Matt Slocum Trio is a heckuva outfit, with the drummer commandeering full-sensitivity bassist Darek Oles (really among the best) with melodibop pianist Josh Nelson. At Café Metropol, 923 E. Third St., downtown 90013; 8pm; $10 cover, $10 minimum; (213) 613-1537; reservations recommended.
Fri. Oct. 10 -- Drone-rumblers Sunn O))) celebrate their tenth anniversary by soiling your drawers. At Safari Sam's, 5214 Sunset Blvd., Hollywood 90027; 8:15pm; $12; (323) 666-7267; www.safari-sams.com.
Fri. Oct. 10 -- The Bakerton Group are the all-instrumental face of Clutch (who have the shout & groove live video "Full Fathom Five" out now, by the way). The Bakerton boys trip out a little further while keeping a firm hold on that '70s blues-rock foundation. Fun stuff; I actually prefer Bakerton for drankin and swayin. Closing a three-band bill at the Roxy, 9009 Sunset Blvd., West Hollywood; $13.50 (310) 278-9457; www.theroxyonsunset.com.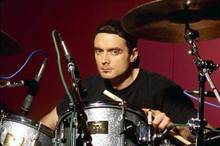 Sat. Oct. 11 -- When he calls it Virgil Donati's Super Fusion, the drummer ain't joshin'; when he starts trigonometricizing those time signatures and whapping clean and hard all over the kit, you're gonna want to give the guy a cape. With keysman Matt Rhode, guitarist Alex Machachek and bassist Rufus Philpot. Donati's got a hot new trio album out as Devil's Slingshot with Tony MacAlpine and Billy Sheehan, too: "Clinophobia." More on that soon. At the Baked Potato, 3787 Cahuenga Blvd. West, Studio City 91604; 9:30 & 11:30pm; $20; (818) 980-1615.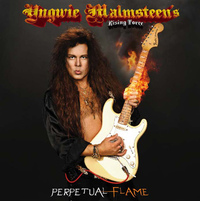 Sun. Oct. 12 -- Whether you like Yngwie Malmsteen's new "Perpetual Flame" will depend a lot on whether you like former Judas Priest/Iced Earth singer Ripper Owens. After substantial voxtime served by Jeff Scott Soto, and a most productive couple of third-millennium albums with ex-Rainbow wailer Doogie White, Owens comes off a bit clumsy at providing what Malmsteen seems to want, namely a hi-def xerox of Ronnie James Dio. (And simply purloining lines like "lost but never found" from Dio, as Owens makes bold to do on "Live to Fight," doesn't quite cut it.) Aside from lots of Malmsteen's brilliant but rote classical shredding, though, there's stuff to like about "Flame": Derek Sherinian's electric-harpsichord intro to "Priest of the Unholy" (thanks again for the lyric inspiration, Ronnie); three instrumentals in three different tempos (I like his "Funeral for a Friend" rip on "Eleventh Hour"); a pretty good "Kashmir" steal on "Magic City" -- and is that Yngwie himself doing the distinctive grumbling vocal on the Rainbowish slow torcher "Heavy Heart"? Good in-the-pocket thump from drummer Patrick Johansson on that one, too. Sounding like a man clean out of ideas (hilarious retro cover art, too), Malmsteen nevertheless elected to produce himself, and one can't help but wish he cut more authority to engineer Roy Z (who's produced Bruce Dickinson, Halford, Judas Priest and Sebastian Bach, for chrissakes). Anyway, you don't come to an Yngwie concert for the producer or the singer, or the touring keyboardist and bassist (Michael Troy and Bjorn Englen). He will always amaze on guitar. One request, YJM: Skip the hour and a half of your favorite chamber music before the set, okay? At Avalon, 1735 Vine St., Hollywood 90028; 8pm; $25.50; (323) 467-4571; www.avalonhollywood.com. Malmsteen also gets "inducted" into Hollywood Guitar Center's Rockwalk at noon Monday.
Sun. Oct. 12 -- The time-polished semitraditional metal churn of Canadian vets Kataklysm is fairly undistinguished; Dying Fetus' hard-pounding American death ditto; dunno if I'm allowed to despise Ensiferum and find their Swiss folk-metal counterparts Eluveitie inspiring (love that hurdygurdy!); Norway's Keep of Kalessin retain substantial slices of '80s melodic swordliness in their blackish drama-metal. At the Key Club, 9039 Sunset Blvd., West Hollywood 90069; www.keyclub.com; (310) 274-5800.
Sun. Oct. 12 -- North Carolina's Sourvein sink way, way down in the month-old moldy bongwater, with similarly fumigacious metal from Zoroaster, Ancestors and more. Great way to finish off a Sunday. At the tiny AlterKnit Lounge in the Knitting Factory, 7021 Hollywood Blvd., Hollywood 90028; $6; http://la.knittingfactory.com.
Sun. Oct. 12 -- The bass-guitar duo of David Friesen & Uwe Kropinski have a long history including a few albums; theirs is a melodic but gently challenging collaboration. And Berliner Kropinski hasn't been to L.A. in a coon's age. At Jazz Bakery, 3233 Helms Ave., West L.A. 90034; 8 & 9:30pm; $25; (310) 271-9039; www.jazzbakery.org.
Mon. Oct. 13 -- Like me, Swiss metalers Samael are kinda simpleminded headbangers; their keyboards make for a welcome change of pace, and their almost KMFDM-like Teutonic posturing amuses my pigeon. From Finland, headliners Amorphis can get too comradely-sissified at times, but they've got a lot of variety if you like that Eurofolkish metal thing, and they do not fail to rock at regular intervals. At House of Blues, 8430 Sunset Blvd., West Hollywood 90069; 7pm; $20; (323) 848-5800; www.ticketmaster.com.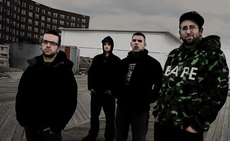 Tues. Oct. 14 -- Take the 2006 song "This Glorious Nightmare": Unearth can put together some of the most tightly constructed, pissed-off and dynamic twin-guitar metal around, while nearly falling off the stage with wild energy live; good combination, and their new "The March" comes out . . . today. Just listened to the title cut and "The Cutman" on their MySpace page; while those selections are maybe darker and more technical, they're not a significant departure, which is good. Fantastic noise intro on The Acacia Strain's new "Continent," and great how the band (pictured) strangle the tempo to death before getting down to mayhem. A.S. have a rock heart, a mythic subtext ("Cthulhu," "Kraken"), and a drummer (Kevin Boutot) with fresh rhythmic ideas. I also really dig the moody, chiming final instrumental, "The Behemoth." Tennessee croakers Whitechapel are maybe a little unformed, but they're young and already show they're not gonna get stuck in a thrash rut -- good noise, production touches, imagination. Also Protest the Hero and Gwen Stacy. At House of Blues, 8430 Sunset Blvd., West Hollywood 90069; 7pm; $16; (323) 848-5800; www.ticketmaster.com.