Fri. Oct. 17 -- The Honorable DHC has got drums & bass & songbirds to accompany his modern folk sangin & acoustic guitar these days; time to revisit former Code Blue operator Dean H. Chamberlain's thing. In the bar of Taix Restaurant, 1911 Sunset Blvd., Silver Lake 90026; 10:30pm; FREE.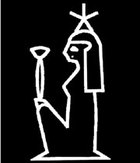 Sat. Oct. 18 -- L.A. black-metal champs (in full regalia) Sothis play in the middle of a five-band bill. At the Knitting Factory, 7021 Hollywood Blvd., Hollywood 90028; http://la.knittingfactory.com.
Sat. Oct. 18 -- The amazing composer-vibesman Nick Mancini is throttling up an expanded group with windman Katisse, guitarist Dave Wood, keyboardist Mahesh Balisorriya, superbassist Edwin Livingston and drummer Dan Schnelle. At Café Metropol, 923 E. Third St., downtown 90013; 8pm; $10 cover, $10 minimum; (213) 613-1537; reservations recommended.
Mon. Oct. 21 -- A trip and a half: the spirit of Mr. Monk plus that of Mr. Tubby and, I dunno, Mr. Sharrock will give you an idea of Thelonious Dub. At Jax, 339 Brand Blvd., Glendale 91203; (818) 500-1604; probably cheap or free.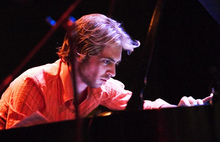 Tues. Oct. 21 -- Moody or frisky, young pianist Aaron Parks takes a spare, incisive approach to melodic third-millennium jazz. With guitarist Mike Moreno, bassist Thomas Morgan and drummer Marcus Gilmore. At Jazz Bakery, 3233 Helms Ave., West L.A. 90034; 8 & 9:30pm; $25; (310) 271-9039; www.jazzbakery.org.
Wed.-Sat. Oct. 22-25 -- Ace organ kneader Larry Goldings leads a trio with guitarist Peter Bernstein and drummer Bill Stewart. At Jazz Bakery, 3233 Helms Ave., West L.A. 90034; 8 & 9:30pm; $25-$30; (310) 271-9039; www.jazzbakery.org.
Wed. Oct. 22 -- For a special evening of absorbing cinematic jazz, James Carney comes back to visit leading a quartet. Read my interview with him here. At REDCAT, 631 W. Second St., downtown 90012; 8:30pm; $20; www.redcat.org.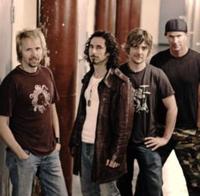 Wed.-Thurs. Oct. 22-23 -- Heavy, heavy funkin' crank from a real all-star group, Bombastic Meatbats, featuring Chili Peppers drummer Chad Smith, Cosmosquad guitarist Jeff Kollman, bassist Kevin Chown and keyboardist Ed Roth. Satisfaction guaranteed. At the Baked Potato, 3787 Cahuenga Blvd. West, Studio City 91604; 9:30 & 11:30pm; $20; (818) 980-1615, and YOU WILL NEED RESERVATIONS.
Thurs. Oct. 23 -- Bassist Steuart Liebig's Mentones will make you want to dance and bang your head against the table with their bluesbending virtuosity. With saxist Tony Atherton, harmonicat Bill Barrett and drummer Joe Berardi. At Industry Café and Jazz, 6039 Washington Blvd., Culver City 90232; 7:30 & 9:30pm; pay what seems right; (310) 202-6633.