Fri. Oct. 31 -- Fusion that hurts good: guitarist Tony MacAlpine, drummer Virgil Donati, bassist Bunny Brunel and keyboardist Otmaro Ruiz, all highly accredited chopsters. Read my interview with MacAlpine here. At the Baked Potato, 3787 Cahuenga Blvd. West, Studio City 91604; 9:30 & 11:30pm; $20 & $25; (818) 980-1615.
Sat. Nov. 1 -- All-around individualist (and Dethklok guitarist) Mike Keneally leads a band with drummer Joe Travers, bassist Brian Bellar and guitarist Rick Masulin. Read my review of Keneally's latest release here. At the Baked Potato, 3787 Cahuenga Blvd. West, Studio City 91604; 9:30 & 11:30pm; $20 & $25; (818) 980-1615.


Sun. Nov. 2 -- ***L.A. UNDERGROUND IMPROV EVENT OF THE YEAR*** Dan Morris Tribute. The well-loved drummer died young last December, and some of his closest musical associates have gathered to honor his memory: Alex Cline's Band of the Moment (with Dan Clucas, G.E. Stinson, Jeff Gauthier, Steuart Liebig, Wayne Peet and painter Norton Wisdom), singer-songwriter Eleni Mandel with guitarist Jeremy Drake (Mandel has a new album), pianist Larry Karush, Dan's wife Marie Morris, guitarist Matt Piper, Obliteration Trio (three-quarters of Morris' percussion quartet), Takako Uemura with Alex Cline, and The Cheat. Read friends' comments about Dan Morris here. At Center for the Arts, 2225 Colorado Blvd., Eagle Rock 90041; 7pm; $10; (626) 795-4989.
Mon. Nov. 3 -- Beautiful clouds from the trio of pianist Marcin Wasilewski, leader of Tomasz Stanko's band. At Jazz Bakery, 3233 Helms Ave., West L.A. 90034; 8 & 9:30pm; $25; (310) 271-9039; www.jazzbakery.org.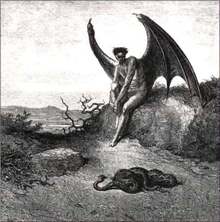 Wed. Nov. 5 -- The return of the king: Danzig with his Blackest of the Black Tour. His handpicked co-bills are always of the highest echelon, and he's riding high (low?) with his long-awaited double CD of previously unreleased opels. Read my interview with Silenoz of Norwegian black-metal leaders Dimmu Borgir here and buy their spikacious new concert DVD, "The Invaluable Darkness." Portuguese melodic-metalers Moonspell are big in Europe; they scare up a beautiful mood. California's Winds of Plague lavish depths of keyboard and lyrical guitar atop their grunting double-kick grandiosity. And Ohio's Skeletonwitch get things revving with their riff-hard thrash (virtuous guitar solos, too). At Gibson Amphitheater, Universal Citywalk; 7:15pm; $29.50.