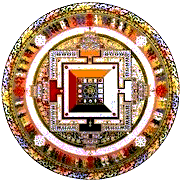 Here comes James Carney, checking in from New York after an absence of four years, and the addition of a sporty short-bill hat isn't the only thing that's changed. He's sitting down to the piano in a real concert auditorium instead of the backroom dives we used to see him in. He comports himself with a new seriousness, probably not only due to the death this year of his former drummer, Dan Morris. (Check my Previews about a Morris tribute in Eagle Rock this Sunday.) And though the material derives mostly from Carney's L.A. back catalog, it rings with a more intellectual tone than it used to.
Part of the difference comes down to the room. The high-tech, wide-open REDCAT mini-auditorium in the Disney Hall complex encourages close listening; nobody's got a drink in his fist, and the sound is clear even when, as tonight, the musicians opt to go mikeless.
Mainly, the change is in the band, especially the drummer. In contrast to the exuberant second-line slapping of Morris or the whispering subgroove constancy of Mark Ferber, skinsman Dan Weiss (heard on records by Rudresh Mahanthappa and Rez Abbasi) sneaks up on a beat. All accents at first, clicking on the top of the kick drum or flicking at the high hat from below, Weiss obsesses on counterpoint, letting bassist Chris Lightcap wrestle out a groove. Only late in a piece will Weiss pile it on, bringing the group together in a driving crescendo.
The quartet format, too, offers an alternate perspective. On his records, Carney often uses three horns, arranging their harmonies in strangely original patterns that alternately lead and obfuscate. Here, his accomplished longtime collaborator Tony Malaby (on tenor and soprano) finds himself in a soloist role, usually topping rather than blending into the ensemble with his sensual and expressive but contained sound. He's louder than the others, a downside of eschewing microphones.
"Louisiana Raga" makes for an ideal intro. Lightcap bows long drones; Malaby blows soft overtones; Weiss scatters flies with his brushes; Carney reaches inside the grand piano to pluck strings. By the end of the tune, Carney has achieved understated ecstasy and the band is pushing hard.
The next selection, the new "The Squattters," focuses on rhythm, or analogies thereto. The instruments sidle up to one another from dark corners, finally drawstringing into one of Carney's peculiarly conflicted melodies, proud yet frightened.
"Shame," too, comes off as a kind of self-argument, tentative at the start and end, Malaby's tenor holding the middle with a simple, beautiful plea for understanding.
The quartet ends the first set by going a little nuts: beats start-stopping, harmonies soused up, Weiss playing literal airbrushes -- flapping them in space so we can actually hear them.
The second set follows suit with the weighty counterpoints and scary vacancies of "Zelzah" and the quiet doubt of "In Lieu of Crossroads," Malaby swaying as his soprano sadly wanders, Lightcap thrumming like an apprehensive heart.
Carney, meanwhile, floats in the most abstract sphere I've heard him inhabit -- fluttering and darting, light yet hectic. He receives a good hand after every 10-minute travelogue fades, and it's obvious that he's struck a chord with the audience. If anyone can turn uncertainty into art, it's Mr. C.
Read my interview with James Carney here.