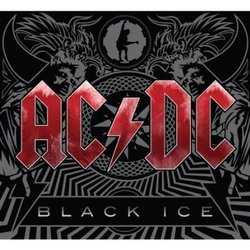 AC/DC, "Black Ice" (Sony/BMG)
Every once in a while, the kids need to be reminded what rock is. In dutiful compliance, AC/DC have delivered three studio albums in the last 18 years, and unless they decide to go techno, that should be enough. On each outing, the stone-age Australian campaigners will reliably rock like no one else; the only real difference will be the production.
I dare you to find a weak song on 1995's "Ballbreaker" or 2000's "Stiff Upper Lip." Same goes for the new "Black Ice." Some have complained that it shoulda had fewer than 15 tracks – well, which ones do you not want? I listened to the whole 55 minutes both sober and not, and never once felt like punching the Skip button.
Sure, certain moments squeeze the pressure up a degree – the bossy chords and leadfoot stomp of "Rock N Roll Train," the tumbledown & rev-it-up riff sequence on "Big Jack," the relentless headbang of "War Machine," the caustic slide on "Stormy May Day," the testifying blues balladry of "Rock N Roll Dream." Mainly, though, the thing just flows. The individual songs are built for dynamism and depth (lotta almost subtle guitar touches), and somehow, as familiar as all this blue boogie is bound to sound, the changes in tempo and texture make you feel you're going somewhere, not riding around in a carousel circle.
The production by Brendan O'Brien heaves more bottom than "Stiff Upper Lip" (accenting the unmatchable groove of drummer Phil Rudd and bassist Cliff Williams) and weaves more richly than "Ballbreaker" (to emphasize the way Angus Young and Malcolm Young symbiotically merge their guitars). Angus is on fire – catch his bending, skidding, stabbing solo on "Smash N Grab." Brian Johnson sticks pretty much to his distinctive bark, staying away from some of the alternate voices he's tried before, which can actually be fun (remember "Boogie Man"?).
Two small things bum me about "Black Ice." One is the artwork, which, though beautiful, is virtually unreadable if you want to consult the song titles. (Note to record companies: graphic artists are THE ENEMY.) The other gripe is the Wal-Mart-only release mode. In rebellion, I bought mine at the specially designated "AC/DC store" in the Hollywood & Highland mall, which turned out to be . . . the Virgin Megastore! It cost five bucks more than at Volde-Mart, but it was worth it.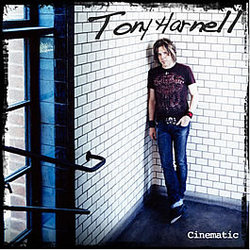 Tony Harnell, "Cinematic" (www.tonyharnell.com EP)
There's a contract out on Tony Harnell. When the former singer of TNT and Westworld (currently of Starbreaker) self-issued these six "demo" tunes he made in Sweden, he kind of embarrassed a lot of musicians, and now they want to kill him.
Other vocalists have long lived with the jealousy thing -- wishing they could rival Harnell's shaded expression, tensile strength and soaring range. His gift is God-given, though; nothing they could do about that.
The larger insult now derives from Harnell compiling heavy pop songs with this level of songwriting, arrangement, musicianship and even production, and calling them demos. I mean, Queen + Paul Rodgers spent a year and probably a jillion dollars making "The Cosmos Rocks" (which comes out Oct. 28; more on that next week), and its best isn't half as good as any random two minutes of the "Cinematic" EP.
No connection, of course, but Harnell obviously admires Queen -- most specifically, the vocal virtuosity, complex structure and boxtone guitar solo of "The Show" recall "Bohemian Rhapsody." Led Zeppelin, too, scores a couple of "Kashmir" tributes in the crushing "Out From Under the Black Cloud" (broken up by a sparkling na-na-na-na-na bridge) and the hugely gloomy houses of "Unholy." Pop mournfulness never leaps more buoyantly than "I Don't Want Anything." "One Way Ride" churns with massive determination. And the ironic falsetto of "Cinematic" gives way to a despair so grand and gorgeous that you'll want to bring popcorn to the human race's funeral. Beauty is Harnell's way of transcending the deception, zombification and frigid dominion his lyrics so poetically describe.
Harnell is acting like a man in control of his life and bursting with the energy to cultivate his enormous talent. Take a gander at "Cinematic"; you'll probably play it every day.
Meanwhile, the bidding on Harnell's head proceeds apace, as indicated by this e-mail I just received from "lootman@axcastle.com": "Will you whack Tony Harnell in exchange for 10,000 shares of AT&T stock and a pair of Britney Spears' soiled undies?" No, Lootman, I will not -- not in the current market, at least, and not even if the garment belonged to Condoleezza Rice. No earthly prize could compensate for the prospect of losing Mr. Harnell's continued productivity.
Available for $12 from www.tonyharnell.com.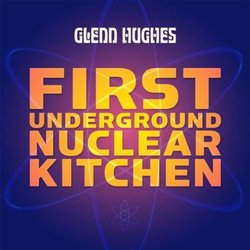 Glenn Hughes, "First Underground Nuclear Kitchen" (Blistering)
After hyping "F.U.N.K." as his most fabulous and dazzling solo work, former Deep Purple and Black Sabbath singer-bassist Glenn Hughes (currently touring Russia!) first issued it only in Europe, then sneaked it into U.S. release three weeks ago with barely a whimper. And guess what? It's fabulous and dazzling.
Hughes has front-loaded this monster with five of the hookiest, heaviest, dick-yankinest slabs ever cleft from the juicy butt of funk-rock. If you harbor reservations about vintage urban black music, you can stop reading now.
If you don't, hold on, cuz this is like Rufus meets Aerosmith, or the Ohio Players meet Zeppelin. "Crave" squonks and parties down while making room for a sweet soul interlude. The title tune brings on horns, Sly vocal touches and smackdown rhythms. If the shuffling love ballad "Satellite" doesn't have you breaking out the Courvoisier, you deserve no stank. "Love Communion," which would've been unavoidable on radio 30 years ago, not only swaggers with unstoppable shoogabooga, but tosses in a shock-echo guitar solo and even a muted trumpet caress. Hughes requires only a two-note bass riff to get you grunting on "We Shall Be Free," while laying on a stunning falsetto that's only one example of the pinnacle to which his already daunting melismatic vocal prowess has now climbed.
After this knockdown songcraft, "F.U.N.K." steamrolls you with its groove -- cushioning, crunching and incensing you into a state of sensual submission; check out, for instance, the combination of Chinesey acoustic strums and nasty electric riffing on "Oil and Water." And if you ain't slaughtered yet, wait till Hughes brings on a STRING QUARTET to introduce the epic "Too Late To Save the World," which then proceeds to batter the door with its beat and inspire yer spirit with a crafted chorus and a spiraling instrumental bridge.
Ample credit must go to Chili Peppers drummer Chad Smith, the most physical and funky stooge on the planet -- damn, does he kill. And on guitar, Luis Maldonado shows himself a master of a thousand tones who's ready to go space truckin' at the drop of a tab. Since in the past Hughes has teamed with Ritchie Blackmore, Tony Iommi and Jeff Kollman, it's wise to lend an ear when he picks an axman.
Long off drugs, Hughes now has nothing but music to occupy him. Lucky we, the beneficiaries of his abstinence.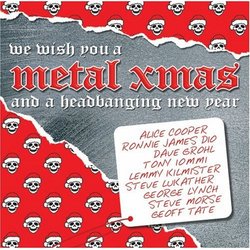 "We Wish You a Metal Xmas and a Headbanging New Year" (Armoury)
A metal Xmas album? Wendy Dio's concept is bound to move some units on novelty value alone, not to mention its army of tiptop musicians. Two problems, though: 1) How do you tell the same joke 12 different ways? 2) How do you reconcile holiday cheer with satanic choler?
The answers are mostly that you can't and you don't. Alice Cooper makes a nice try by reimagining "Santa Claws Is Coming to Town" ("He knows where you live!"), but the result is forced; the jolly melody simply won't metalize, an obstacle over which most artists stumbled. Lemmy's "Run Rudolph Run" counts as cheating, since the Chuck Berry tune is neither a carol nor metal. Ripper Owens and Steve Morse get a qualified pass by ripping off Cheap Trick on "Santa Claus Is Back in Town." Most of the other highlights are fragmentary -- Craig Goldy's weird bridge riff on "Deck the Halls," Bruce Kulick's fiery solo and building transition on "We Wish You a Merry Xmas."
The best product resulted from the most metal-friendly material. Doug Pinnick moans the downbeat "Little Drummer Boy" against inventive bashing, a Who-like chordal bridge and a wrapper-shredding solo by George Lynch. And the combination of John Tempesta's furious pummeling with Chuck Billy's croak-vox on "Silent Night" -- defeating all the sleepy peacefulness -- makes for an unexpected boost.
The album boasts only one real stroke of genius, though: Please meet Ronnie James Dio, Tony Iommi, Rudy Sarzo and Simon Wright doing "God Rest Ye Merry Gentlemen." (As Dio's interpretation makes clear, the correct antique punctuation should be "God Rest Ye Merry, Gentlemen," as in "God keep you safe, chaps.") The song's unmirthful minor key and Bob Kulick's arrangement make it perfect for Iommi's deadly behind-the-beat guitar work. And Dio exploits the inherent lyric/melody ambivalence through a vocal dripping with sarcastic horror -- offering up one of his most inspired performances to celebrate what he calls "my least favorite holiday" and, as the lyrics say, "to save us all from Satan's power." That track is downloadable separately; it's a keeper.