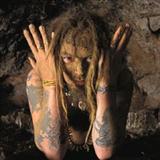 Fri. Nov. 28 -- Dunno why Max Cavalera needs to lead Cavalera Conspiracy and Soulfly at the same time -- pretty much the same thing, 'cept with the Conspiracy he gets to rock with his loved/hated brother Igor for a semi-Sepultura reunion. Anyway, Soulfly whaps down the baddest, heaviest Brazilian-metal grooves on the planet, Max's bent guitar makes you feel like you've been sucking up the ayahuasca, and the bass is subtesticular. Despite many personnel changes, all their albums are good. Also: Oklahoma's Bleed the Sky, who've got similar rhythmic proclivities but a more traditional twiddling lead-guitar thing, as well as occasional troublesome moments of vocal sensitivity. At the Key Club, 9039 Sunset Blvd., West Hollywood 90069; $25; ages 15+; www.keyclub.com; (310) 274-5800.
Fri. Nov. 28 -- Fresh bop you can drink to: Trumpeter Elliott Caine's 5tet, debuting their new tune "Hippie Chicks on Acid." At Jax, 339 Brand Blvd., Glendale 91203; (818) 500-1604.
Sat. Nov. 29 -- Addle your brain with the sweet & savage vibraphone of Nick Mancini's sextet, doing all originals with windman Katisse, clarinetist John Tegmeyer, pianist Otmaro Ruiz, bassist Sam Minaie and drummer Nate Wood. First set by Adrianne Duncan Sextet plus Mr. Mancini. At the Pasadena Jazz Institute, 260 E. Colorado Blvd., Suite 206, Pasadena 91101; 8pm; $15; (626) 398-3344; www.pasjazz.org.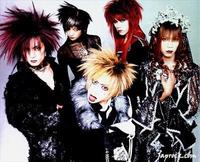 Sat. Nov. 29 -- Japan's Dir En Grey pour forth a theatrical, nearly psychedelic hard-rock experience that'll make you flash on a lot of stuff without being too specific. Big worldwide for a reason. At the Wiltern, 3790 Wilshire Blvd., LA 90010; 8pm; $32.50; (213) 388-1400; www.ticketmaster.com.
Sat. Nov. 29 -- Hey, subterranean electric guitarist Joe Baiza is doing his ol' Mecolodiacs thing, and he's one guy who perks my interest when he says "special guests." In the bar of Taix Restaurant, 1911 Sunset Blvd., Silver Lake 90026; 10:30pm; free; www.taixfrench.com.
Sat. Nov. 29 -- Got some real L.A. metal history comin' at ya with Agent Steel (speed metal from way back in the '80s), plus a rare appearance by Dreams of Damnation, featuring guitarist Jim Durkin of '80s crankers Death Angel and the gender-defying terroar of vocalist Loana -- feel the heat of their 2006 EP "Epic Tales of Vengeance." Bunch more bands, too. At the Black Castle, 855 W. Manchester, LA 90044; all ages; www.myspace.com/theblackcastleusa.
Sat. Nov. 29 -- Masked metal madmen Brujeria bring on the surge & gouge, supported by the techy, trippy heaviness of Mushroomhead. At House of Blues, 8430 Sunset Blvd., West Hollywood 90069; 6:30pm; $25; (323) 848-5800; www.ticketmaster.com.
Sun. Nov. 30 -- Ill Niño shake yer butt till the metal parts fly out, then sob into their pillow; Otep doesn't weep, just flings her hurt verses and stands up for the victims while the metal rhythm cleaves bloody chops. Let's see if she plays her Linda Perry ballad, "Perfectly Flawed"; I like it. At the Key Club, 9039 Sunset Blvd., West Hollywood 90069; ages 15+; www.keyclub.com; (310) 274-5800.
Sun. Nov. 30 -- The Honorable DHC, a.k.a. singer/songwriter/strummer Dean Chamberlain, turns up the entertainment value with his new power trio plus a coupla femme backup singers, pulling up the roots and throwing in some surprises -- last time I saw him he brought up a bagpiper and did AC/DC's "It's a Long Way to the Top If You Wanna Rock & Roll." Just about spilled my Jack. At Cinema Bar, 3976 Sepulveda Blvd., Culver City 90036; 9pm; free.
Tues.-Wed. Dec. 2-3 -- You know Joe Frank, the crazy/creative radio guy? He's got a theatrical concept happening, and omnisinger Julie Christensen is part of it. At Largo in the historic Coronet Theater, 366 N. La Cienega Blvd., L.A. 90048; 8:30pm; $30; (310) 855-0350. www.largo-la.com.
SOMETHING AMISS WITH THIS EVENT, SEEMS NOT TO BE HAPPENING. Thurs. Dec. 4 -- When Nick Mancini announces he's helping to put together an event called The League of Extraordinary Artists, better listen. He writes, "As well as music there will be some improv theater, dance, visual art, photography, a puppeteer, bubbles, cameras, you name it. Everything is incredibly high-level performance. Adrianne Duncan is featuring songs from her new CD; there's an early-jazz group; there's a duo of Otmaro Ruiz and me; Caitlyn Carradine dances with paints. Possibly an accordion quartet, an amazing puppeteer, pianist Motoko Honda and a Butoh dancer. It's gonna kill." At El Portal Forum Theater, 5269 Lankershim Blvd., North Hollywood 91601; 7:30pm; $25 online; $30 at the door; http://loea.eventbrite.com.
Thurs. Dec. 4 -- Hooked on Lemon Drops is back with electronics, originality, imagination, and the peak musicianship of bassist Steuart Liebig, windman Andrew Pask, keyboardist Wayne Peet and drummer Christopher Allis. BREAKING NEWS: old pal violinist Jeff Gauthier sits in for an ailing Pask. At Industry Café and Jazz, 6039 Washington Blvd., Culver City 90232; 7:30 & 9:30pm; $5; (310) 202-6633; www.industrycafeandjazz.com.
Thurs.-Sat. Dec. 4-6 -- Keyboardist John Beasley owns a huge résumé of gigs and arrangements, notably for Miles Davis and Herbie Hancock, and he's got a new Herbie tribute album out, for which he's brought the goods: former Headhunters windman Bennie Maupin, legendary bassist Buster Williams and tiptop drummer Jeff "Tain" Watts. At Jazz Bakery, 3233 Helms Ave., West L.A. 90034; 8 & 9:30pm; $25-$30; (310) 271-9039; www.jazzbakery.org.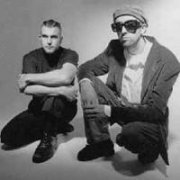 Thurs. Dec. 4 -- Good bill: electronic adventurers Meat Beat Manifesto plus the tripped-out dance-trance turntabling of Dub Gabriel. At the Knitting Factory, 7021 Hollywood Blvd., Hollywood 90028; 9pm; $14; http://la.knittingfactory.com.
Thurs. Dec. 4 -- The Honorable DHC. See Sunday. In the bar of Taix Restaurant, 1911 Sunset Blvd., Silver Lake 90026; 10:30pm; free; www.taixfrench.com.