Fri.-Sat. Nov. 7-8 -- Sell your children and buy tickets to Van Morrison, who's singing his classic 1968 jazz-poetry jam, "Astral Weeks," in all its improbably wonderful entirety -- though it's likely that if you didn't know he was playing it, you wouldn't recognize it. At Hollywood Bowl, 2301 Highland Ave., Hollywood 90068; Fri. 8pm, Sat. 7pm; $75-$350; (323) 850-2000; www.hollywoodbowl.com.
Fri. Nov. 7 -- Bassist Steuart Liebig informs me that a Brotulid is a fish with fangs so big that it can't close its mouth. Kind of like Bill O'Reilly. The other 180 degrees of this extraordinary electronico-magical triangle are guitarist G.E. Stinson and windman Andrew Pask. At the Museum of Neon Art, 136 W. Fourth St., downtown 90013; 8pm; cheap.
Fri.-Sat. Nov. 7-8 -- Guitarists bring notebooks to steal the pedal settings of Michael Landau, who fusioneers with a different groups on each night. At the Baked Potato, 3787 Cahuenga Blvd. West, Studio City 91604; 9:30 & 11:30pm; $25; (818) 980-1615.
Sat. Nov. 8 -- Electrotones and gut drones from the duo of guitarist and bassist Nels Cline & Devin Sarno. Bring a cushion or harm your ass. At The Wulf, 1026 S. Santa Fe Ave. #203, downtown 90021; 8pm; free; (213) 488-1182; www.thewulf.org.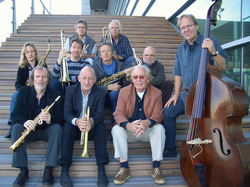 Sat. Nov. 8 -- Together 30 years, Holland's Willem Breuker Kollektief is one of the trailblazing ensembles of short-attention-span music. A highly proficient organization that can go 200 directions an hour, they will excite you or make you nervous with their post-jazz noise -- maybe both. At Barnsdall Art Park, 4800 Hollywood Blvd., Hollywood 90027; 8pm; $20; (323) 434-0659.
Sun. Nov. 9 -- The Willem Breuker Kollektief improvises a score to F.W. Murau's 1926 silent movie "Faust." Great film, amazing musicians -- this could be something. At REDCAT, 631 W. Second St., downtown 90012; 7pm; $20; www.redcat.org.
Sun. Nov. 9 -- Leave your preconceptions about improvised music at the door, because pianist Larry Karush brings the whole world into it, not only in one selection but in one measure. Really amazing. With percussionists Joey DeLeon and Randy Gloss. At the Marjorie Branson Performance Space of Boston Court, 70 N. Mentor Ave., Pasadena 91106; 8pm; $25; (626) 683-6883; www.bostoncourt.com.
Wed. Nov. 12 -- Back in town deejayin', our old pal Phast Phreddie the Boogaloo Omnibus spins along with DJ Howie Pyro. At the Big Foot Lodge, 3172 Los Feliz Blvd., west of the moon, east of Glendale, L.A. 90039; 9pm; free.
Wed.-Sat. Nov. 12-15 -- The non-missing link between bop and the avant, who's played with everyone from Frank Morgan to Miles Davis: vet saxist Sonny Fortune. He'll rip live with the vets, drummer Roy McCurdy, pianist Theo Saunders and bassist Henry Franklin. At Jazz Bakery.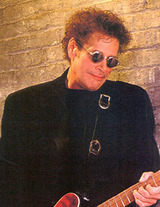 Thurs. Nov. 13 -- The technician, the entertainer, the many-times-Grammy-nominated instrumental legend of rock/fusion (with the emphasis on the rock): Joe Satriani. Smart idea for him to team with Mountain; few guitar heroes make lists of their influences without including the great Leslie West (above), who wanted a sound so heavy he had to play through a Bassman amp. Mississippi queen? Yes, I know what you mean. Still playing with drummer Corky Laing, king of the cowbell, too. At the Wiltern, 3790 Wilshire Blvd., LA 90010; $39.50-$75; (213) 388-1400; www.ticketmaster.com.
Thurs. Nov. 13 -- Kathleen Edwards writes pretty good country-rock tunes and lyrics. Mainly, her voice has exactly the right level of unaffected realness. But when she harmonizes with John Doe, something special happens. At El Rey Theater, 5515 Wilshire Blvd., L.A.; 9pm; $21; www.ticketmaster.com.