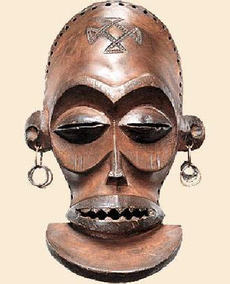 Scanning the shoulder-to-shoulder front-line talent, I considered what a random thing fame can be. For every Dexter Gordon or Eric Dolphy who escaped Los Angeles' orbit, there must have been 10 or 100 Buddy Collettes or Horace Tapscotts who have remained virtually nameless nationwide because they rarely got heard in the holy city of New York.
Let's go left to right. Miguel Atwood-Ferguson, a beanpole white guy with curly blond hair, sawed his hyper-Grappelli viola with such sandblasting intensity that when tenor saxist Kamasi Washington took the next solo, it sounded as if the string timbres had somehow penetrated his reed. Bespectacled, kindly-looking Thomas Stones adroitly filled in the upper register with two flutes and a piccolo. Tall, gruff bandleader Jesse Sharps emceed like a football coach and backed up his bad attitude with hard-'n'-strange improvisations on bass clarinet and soprano. Big Kamasi Washington seemed to extend the wild-man crags of his Borneo hair with his enormous tenor range, from sexy melody to ultrafast tonguing to Coltranish plumes. Eight-ball-domed Michael Session maintained a prayerful slouch and didn't break out an alto solo in the first set, but I well remembered the many times he'd cracked the sky with the Pan Afrikan Peoples Arkestra. On the end, mandarin trombonist Phil Ranelin blurted with revolutionary fervor and shivered the air with tight slide vibrations.
Vocalist Dwight Trible called the spirit down during the first measures, the fervor of his moan popping sweat from his forehead before the air had fully warmed. We could see only pianist Brandon Coleman's broad back as his bebop touch lent precision to the mob action. From a chair, longtime Tapscott bassist Roberto Miguel Miranda attacked his distinctively shorter-scaled instrument with characteristic passion adjacent to young bassman Nick Rosen, who did not fear to swing the whole ensemble like a bolo with his low riffs, his eyes disappearing under a tangle of hair. Drummer Kharon Harrison, along with percussionists J.J. Johnson and Fundi Leghon, moved the rhythm along like a ghost train.
Lest this seem like just a list of individual actions, the one thing most striking about the Gathering was its unity. Part of the credit went to the arrangements, but it spoke of a special chemistry when six instruments would blow a soft, sweet-tart chord and it sounded like one celestial organ. From Abdu Salim's swaying urban blues "Justice," to Rosen's freaky-pretty multitempo untitled tune, to the upbeat Africanism of Atwood-Ferguson's "Nations United," the compositions offered challenges that the group easily mastered through collective breathing. Sharps also offered a couple of what he called "just excercises" -- the kinds of daunting bop-flavored riffs and chord changes that these guys run through in their workshops at the World Stage or wherever. Well, they sounded like songs to me. Fascinating.
It wasn't Disney Hall. Better, really.