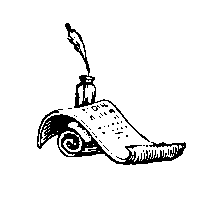 Microtonal magician Kraig Grady, now living in Australian expatriation, tells us that musician and UCLA educator Charles M. Sharp has completed his dissertation, "Improvisation, identity, and tradition: Experimental music communities in Los Angeles." You can download the 487-page PDF attachment here.
I haven't read the whole thing, but zeroed in on a few areas of interest, such as Sharp's discussions of Ornette Coleman, Horace Tapscott, John Carter and Vinny Golia, and especially his accurate assessment of avant-garde jazz's influence on L.A. punk, including the music of Black Flag, Saccharine Trust and the Deadbeats. The man has conducted quite a few interviews and listened carefully to the music -- including the punk, which he takes seriously.
UCLA has provided a valuable resource on L.A. music via its oral-history program, which initiated the project that became the book "Central Avenue Sounds: Jazz in Los Angeles." Good to see the university continuing to expand the historical documentation.