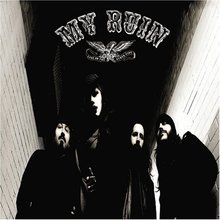 My Ruin, "Alive on the Other Side" (Rovena CD/DVD)
A live album that's actually live can be just the thing for the right band. No big processed production, just a really tuff unit stickin' it in yer face. Best quality: You can hear exactly how good Mick Murphy is, varying his heavy riffs, tossing in rockhard obbligatos, squealing out solos without energy drop-off despite being the only guitarist up there -- this dude is really underacknowledged. Listeners naturally tend to focus on Tairrie B's vocal squall, and she grabs for sure, striking the right balance between rage and between-song charm. The bootin' drums and bass from Marcelo Palomino and Chris Lisee are recorded hot and raw. Plus: The DVD from this English tour loads up mucho backstage messin' and plenty of YouTube-style stage clips; the set list focuses correctly on this year's excellent "Throat Full of Heart" album. Another hi-valu pakij from the L.A. underground champs.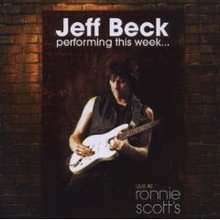 Jeff Beck, "Performing This Week . . . Live at Ronnie Scott's" (Eagle CD)
Maybe enough fans complained about the hi-tech nature of Beck's third-millennium studio albs that he felt compelled to ease back and toss us the hits in a cushier format. The couch comes in the form of keyboardist Jason Rebello and bassist Tal Wilkenfeld; skinsman Vinnie Colaiuta generates his diverse thunder so the latter-day drum machines are little missed; Beck's ax is razor-sharp as always. So you get the real early stuff ("Beck's Bolero"), the '70s classics ("Cause We've Ended As Lovers," "Goodbye Pork Pie Hat"), the fusion foundations (Billy Cobham's "Stratus," Jan Hammer's "You Never Know"), and a raft of compositions by longtime songwriter ally Tony Hymas (I especially slaver over the tweaky "Unleashed in the East"). Coming soon in Blu-Ray, of course.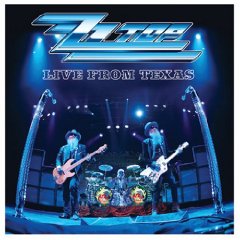 ZZ Top, "Live From Texas" (Eagle CD)
Which steers us to another of those weird two-tiered live releases, except in this case the DVD came out first, in June. Since you already know "Cheap Sunglasses," "La Grange" and the rest all too well, it's hard to imagine you're gonna need this on top of the video; Billy Gibbons is a genius, but his guitar tone is overmushy here, his vocal croak has just about left town, and bassist Dusty Hill's singing never got downtown in the first place. If you never picked up ZZ's 2003 "Mescalero" album, I recommend it for the wild variety of its modern textures.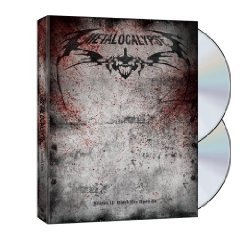 Metalocalypse Season II: Black Fire Upon Us (Warner Bros. 2DVD)
Considering the stock-format nature of the Adult Swim late-nite TV cartoon show "Metalocalypse" (about the mythical death-metal band Dethklok), it stayed funny through most of its second season. The episodes featuring the band's family (this one's got the wedding of drummer Pickles' brother) carry the yoks of evil truth; one can only savor the notion of bassist Murderface playing the national anthem with his dick; every time the band's besuited manager says a word, it's worth a guffaw; and the cartoonists continue to discover inventive ways to rip the skin off innocent bystanders. Maybe the music doesn't pound quite as heavy this time, but hey, f*ck you.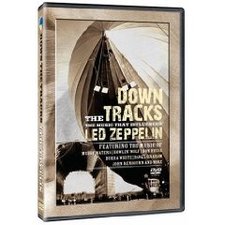 "Down the Tracks: The Music That Influenced Led Zeppelin" (Eagle DVD)
Many talking heads proclaim that Led Zeppelin liked the blues and made the blues loud and dug Tolkien: well, duh. If there'd been more performances by Muddy Waters, Howlin' Wolf, John Renbourn or, like, Led Zeppelin, they mighta had something here. Some Zep pix I'd never seen before, though, and pretty good Satan/Crowley context -- and oh, there's Sid Griffin, jawin' about Elvis. Yo, Sid.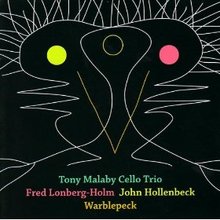 Tony Malaby Cello Trio, "Warblepeck" (Songlines)
Saxist Malaby really grabbed my ears with this New Yorky avant statement featuring cellist Fred Lonberg-Holm and percussionist John Hollenbeck. Got Afro-melodic stuff in there, electro-squeakery, neoclassical noise, somber atmospherics, bathead groove, aleatory harmonies -- but the main thing is the originality. Sure, the unusual instrumentation helped, and the tracks probably started out as jams, but these guys were willing to think out the consequences and come up with music that made sense, with no overdubs. The discipline paid off.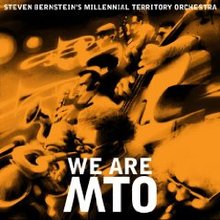 Steven Bernstein's Millennial Territory Orchestra, "We Are MTO" (Mowo!)
Your response to trumpeter Bernstein's latest concept will depend on how you feel about the Cotton Club genre of 1930-era Ellington. Me, I require a certain level of agony & ecstasy, so the old-timey shuck & grin vibe leaves me little to gnaw on. But the textures Bernstein comes up with are wondrous as always, combining a rootsy aesthetic with a modern way of generating a lot of grain from a fistful of weeds -- 10 musicians playing with relaxed restraint. I love the weird groove of the title cut, and I never realized what a great composition "All You Need Is Love" is till I heard it without the Beatles' hippie lyrics.