It was a huge, huge year for old-school heaviness. The dominance of the Guitar Hero and Rock Band video games has pumped molten blood into the veins of '70s and '80s ironmen, who have kicked forth with powerful new statements. In addition to the Top albums listed below, there's been fresh meat from Guns N' Roses, Motley Crue, Queen and even Uriah Heep, all of whom have toured. Also on the road: Heaven & Hell (Black Sabbath with Dio), Van Halen, Slayer, Danzig, Megadeth, WASP, Sebastian Bach, Rush, Iron Maiden, Deep Purple, UFO (great remasterings from the last two), and I'm leaving many out, but you get the idea. Melodic metal hasn't made this much noise in 20 years.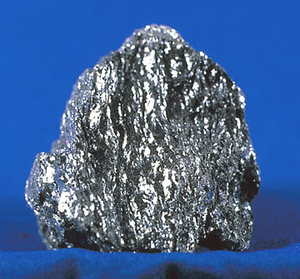 BURK'S FAVE OLD-SCHOOL HEAVY ROCK RECORDS OF 2008
AC/DC, "Black Ice" (Sony/BMG). Yes, you can craft your drunken debauchery. In fact, you should.

Tony Harnell, "Cinematic" (www.tonyharnell.com). Beyond melodic metal, way beyond hair metal, the TNT/Westworld/Starbreaker singer has shaped this demo EP to hint at the universes available to artists who refuse to niche themselves.
Glenn Hughes, "First Underground Nuclear Kitchen" (Frontiers). Way heavy, way funky, way trippy, with one of rock's all-time greatest singers wailing better than ever. Also this year, Hughes delivered a long-awaited skull-crackin' remaster of the 1970 classic "Medusa" by his old band Trapeze.
(I happened to review all of these first three records at greater length on one page, here.)
Judas Priest, "Nostradamus" (Epic). Did Priest pick their label just for its name? They offer a glorious two-disc celebration of pure sound. Wallow in it. (Longer review here.)
Metallica, "Death Magnetic" (Warner Bros.). If you don't like this, you don't like Metallica. (Longer review here.)
Scorpions, "Humanity Hour 1" (NewDoor). Those who have trouble imagining the party-rockin' Scorpions as apocalyptic doomsayers may not have noticed over the last decade or so that they've really grown up. Yeah, there's something silly about singer Klaus Meine wishing the entire human race an adenoidal goodbye, but the silliness has always been part of why we love these damn Krauts. And there's never been any question about their instrumental power or their songwriting prowess, the latter exemplified here by a whole raft of perfectly sculpted midtempo semiballads co-penned with producer Desmond Child, who, I'm sorry, is a tunesmithing genius. I'm including this even though it was released in 2007, just 'cause I never got around to reviewing it and the Scorps toured the USA this year.
Testament, "The Formation of Damnation" (Nuclear Blast). Consider this the counterpart to "Death Magnetic" -- but more artful, more ambitious, more deeply felt and less repetitive. Which is not to put down Metallica, but to demonstrate the evolutionary pinnacles of which Bay Area thrash remains surprisingly capable.
Whitesnake, "Good To Be Bad" (SPV). Come on over here, baby. You know what I'm talkin' about. Yeah, yeah, that's it, you got it. Uh! Uh! Uh-uh! Ohhhhh!
(I reviewed both the Testament and Whitesnake records, as well as the next list's Children of Bodom, here.)
Belphegor, "Bondage Goat Zombie" (Nuclear Blast). Unbelievably sexist Austrians miscegenate black-metal riff action with rhythmic abstraction for mutual pain/satisfaction. Great live at Avalon, too. (Longer reviews here and here.)
Children of Bodom, "Blooddrunk" (Spinefarm). CoB don't abandon classic metal, they speed up and condense it into precision-engineered Finnish perforation. (Longer review here.)
Danava, "Unonou" (Kemado). Well, this ain't modern, it's as close as you can get (without animal tranquilizers) to re-creating the sound and feel of epic early-'70s troglodelic rock weirdness. From Oregon! (Longer review here.)
Gojira, "The Way of All Flesh" (Prosthetic). French prog-metal that gooshes and batters and changes in a hundred different directions, yet hangs together. Impressive. (Longer review here.)
Intronaut, "Prehistoricisms" (Century Media). I think Gojira have been turning an ear to L.A.'s Intronaut, who've worked the populist middle ground of prog-metal longer, and expanding it further via tastes of India and electro-Miles jazz. (Longer review here.)
Krisiun, "Southern Storm" (Century Media). The hardboys from Brazil have finally put it all together: the rhythm torrents, the riffs, the production. In so many ways, Latin America has seized metal and just plain owned it. (Longer review here.)
My Ruin, "Throat Full of Heart" and "Alive on the Other Side" (Rovena). L.A.'s My Ruin blast Sabbathy guitar groan into the third millennium on the hot wind of Tairrie B's modern throatmanship. (Longer reviews here and here.)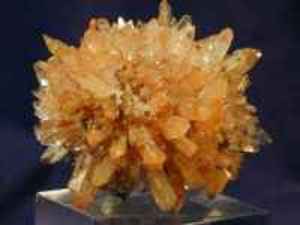 FAVE JAZZO-INSTRUMENTALOID RECORDS OF 2008
Steven Bernstein, "Diaspora Suite" (Tzadik). The textures. The grooves. The cinematic Torah inspiration. The musicians (from Scott Amendola and Peter Apfelbaum to Nels Cline and Ben Goldberg). When Bernstein gets players together in a room, something special happens. (Longer review here.)
Frank Catalano, "Bang" (Savoy Jazz). Catalano is a Chicago tenorman with a brain and a beer. Party down.
Bill Dixon With Exploding Star Orchestra (Thrill Jockey). Perfect name and a perfect partnership of avant founding trumpeter Dixon and latter-day outland cornetist Rob Mazurek, making large-ensemble music that means something. (Longer review here.)
Dub Trio, "Another Sound Is Dying" (Ipecac). Crazy instrumentals tipping the balance somewhat away from the group's previous reggae and toward sheer metal heft, while retaining the dubwise echofreakery. Headbanging fun. (Longer review here.)
Mike Garson, "Conversations With My Family" (Resonance). Some of this was so baroque and gauzed with strings that I thought the former Bowie pianist was indulging his sardonic side. But it was just a master musician finding strange beauty in the seemingly ordinary. (Longer review here.)
The Gathering, "Leimert Park: Roots & Branches of Los Angeles Jazz" (www.thegatheringwebsite.net). L.A.'s vet jazzers got heard, en masse and in force. The ghosts of Mingus, Tapscott and Schoenberg gave their warm benedictions. (Longer review here; live review here.)
Adam Rudolph's Go: Organic Orchestra, "Thought Forms" (Meta). Hand drummer Rudolph took his big spontaneous-comprovisation project from L.A. to New York, and it proved to be truly universal. Africa meets Messiaen. (Longer review here.)
Greg Howe, "Sound Proof" (Tone Center). Doublehard fusion recorded with audiophile precision. Hide the china. (Longer review and interview here.)
Charles Lloyd Quartet, "Rabo de Nube" (ECM). The greatest living saxist probes emotion like a blind man with a rose, and Jason Moran's piano introduces an ever more fruitful alliance. (Longer review here; live review here.
Bennie Maupin, "Early Reflections" (Cryptogramophone). Who would have thought this wonderfully all-embracing windman would find the perfect acoustic band in Poland? If you've been out of touch with him since his Headhunters days, tune in. (Longer review here.)
Ohm, "Circus of Sound" (Tone Center). Former Megadeth guitarist Chris Poland composes with unpredictable panache and plays with controlled explosiveness. (Interview here; live review here.)
Augustus Pablo, "The Rockers Story" (Shanachie box). Though this is a compilation, I include it because it packs a lot of rare tracks. Pablo was the ultimate genius of Jamaican instrumental music; his melodica playing turned a toy into a magic wand. Buy the box for everyone you know. (Longer review here.)
Nik Bartsch's Ronin, "Holon" (ECM). Pianist Bartsch has figured out how to make his spacious mantra groove into a friendlier vehicle without losing the artistry or the intelligence.
Todd Sickafoose, "Tiny Resistors" (Cryptogramophone). Bassist Sickafoose is quickly becoming one of America's finest modern composers, and by modern I don't mean difficult. Inviting, original, carefully textured art. (Longer review here.)
Cuong Vu, "Vu-Tet" (ArtistShare). A chaotically passionate suite by a leader in electro-acoustic adventure. The trumpeter's got a top band, too: windman Chris Speed, bassist Stomu Takeishi and drummer Ted Poor. (Longer review here.)
NOT JAZZ OR METAL
Edgar Winter, "Rebel Road" (Airline). I gotta stick this in, cuz if it had been released in 1973 it would now be regarded as a boogie classic. (Longer review here.)
SPECIAL MENTION
The Jazz Icons DVD Series. Reelin' in the Years Productions and Naxos Jazz continue to spelunk the vaults of European television for performances by American jazz legends who were virtually ignored on the American airwaves. The images and sound are amazingly good, and the discs released in previous years include John Coltrane, Thelonious Monk, Eric Dolphy, Dexter Gordon and Dizzy Gillespie. The catalog now spans a couple dozen titles; this year's batch comprises Sonny Rollins, Cannonball Adderley, Bill Evans, Rahsaan Roland Kirk, Lionel Hampton, Nina Simone and Oscar Peterson. Available in boxed sets, too. Check JazzIcons.com, Amazon.com or wherever. I've reviewed a bunch, including in 2008 the Rollins and Kirk here.