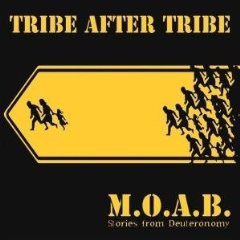 Tribe After Tribe, "MOAB: Stories From Deuteronomy" (SPV/Rodeostar)
Big, noisy, sludgy world rock. South African singer Robbi Robb and his army have been campaigning for a coupla decades, and "MOAB" shows veteran skill at instigating a fun riot -- stompulous rhythms, crashing waves of FX, simple melodies that chant and hook and repeat. The message is something about global conflict, which one supposes Robb opposes. He's not above twisting the knife, though, as when (three times) he employs a woman to calmly narrate biblical passages wherein the Israelites enforce their God-sanctioned claim on Canaan by slaughtering entire populations. "MOAB" (which stands for Mother Of All Battles, among other things) is serious party music for your non-sectarian festivities.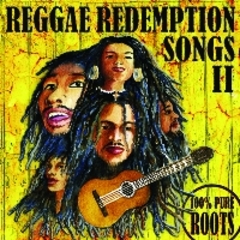 Christafari and Friends, "Reggae Redemption Songs II" (Lion of Zion)
I deeply enjoy the art of Christafari (Mark Mohr), who prides himself on his strict adhesion to reggae roots despite being a white evangelical Christian. Though I prefer his dubbier stuff, this compilation featuring the dreadlocked producer-singer, his musicians and his vocalist pals does indeed ring with the essential simplicity and occasional goofiness of his 1977 models; the authentically uncredited musicians, recorded with an extra-clean edge, sound Jamaican, and some probably are. Just as delightful is the way he takes four pages of liner notes trying to persuade Rastafarians to convert to Christianity -- Ras Tafari (Ethiopian King Haile Selassie) was not, you see, a Rastafarian but a Christian. However, Mark: Jesus Christ was not a Christian, so you should really convert to Judaism.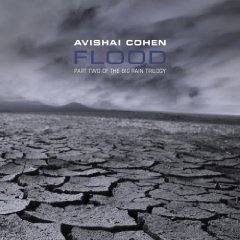 Avishai Cohen, "Flood" (Anzic)
The Israeli trumpeter (not the Corea-associated bassist-pianist of the same name) lifts up soulful beauty with the middle part of his "Big Rain" trilogy, which seems to be going backward: The tripgroovin' "After the Big Rain" came out last year, and "Before the Big Rain" is still in the forecast stage. "Flood" indeed feels much as Noah must've while scanning the landless horizen for so many days -- waves lapping against the ark, clouds constantly reshaping, not too much anxiety because he has faith in ultimate deliverance. Both the ambiguous cover (a cracked dry lake bed looking like a seascape) and the wide-open trio format, with pianist Yonatan Avishai and percussionist Daniel Freedman, recall the ECM aesthetic, yet the warm, slightly Middle Eastern flavor of the melodies transports your ears southward. A dissonant disturbance of the piano in the last several minutes is the only hint that the waters' recession will mark the re-emergence of man and the end of peace. We think of God as infallible, but He never said that.