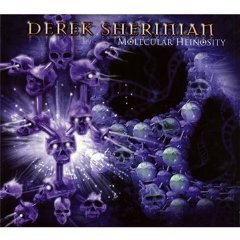 Derek Sherinian, "Molecular Heinosity" (Inside Out)
I always have trouble cranking up the correct level of energy to chronicle L.A. keyboardist Derek Sherinian's metal-fusion machinations. This afternoon I had to blare a vintage video of KISS (with whom Sherinian has logged considerable sidemanship) bellowing "Cold Gin." Then I drank some cold gin. Then I snorted some roach powder. Then I banged my head on my office door. And I'm still not ready. But I'm going ahead anyway.
The man never disappoints. You know Sherinian will compose some radical sh*t, and you know he'll tap the best musicians, notably guitarists, in the past including Allan Holdsworth, Yngwie Malmsteen and Al DiMeola. No different on "Molecular Heinosity," which must be his fifth or sixth solo disc.
"Antarctica" commences with a dyspeptic synth growl and cycles through multiple riffs, rupturing your pancreas via Planet X pal Virgil Donati's counteraccented drums; Sherinian's supershredding keyboard solo balances precariously against the proggy fluidity of guitarist Brett Garsed, who sticks around for the next couple of cuts -- shooting stars and waxing homesick amid the alien mists of "Ascension," chopping snake salad and fluttering like a finch around the mountaintops of "Primal Eleven" (a time signature where Donati's in his extraterrestrial element).
A couple of new guitar sidekicks pack the roster. Houston ace Rusty Cooley alternates squiggly solos and sweep-picks a flag-waving melodic unison with Sherinian on "Frozen by Fire" as drummer Brian Tichy pumps up the energy with dynamically applied double-kick and thrash interjections. And up-and-coming Musicians Institute grad Taka Minamino makes an impressive entrance on three songs, ranging from legato meditation to emotional trip-bending, churchy testifying, effortless slickery and monster gnash; he's a dude to watch.
This could hardly be called a Derek Sherinian album without drinkin' buddy Zakk Wylde. Wylde wields a bloody slow ax to fight an evil warlord, jumps on a robot horse and gallops off with Tichy and the gang into a series of raging solos on "Wings of Insanity." And Zakk (on guitar and artfully layered vocals) closes the album with "So Far Gone," an ominous multipart epic winding through bellydance smoke, an afterburner blast and Tina Guo's sobbo cello fade -- sounds like a song Ozzy might've unwisely rejected.
So Sherinian has spilled out another surprising, ever-changing, ingeniously arranged progressive canvas that had me alternately hallucinating and gnawing on my own bicep. Just the usual.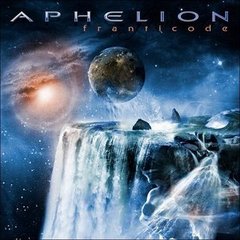 Aphelion, "Franticode" (Lizard)
Sherinian mixed this 2008 release -- a good call on the band's part, since Aphelion have obviously tipped an attentive ear in the direction of his music. And the Italian quartet have pulled a lot together since their 2004 formation.
The dude who oughta slip Sherinian a few extra Euros is Enrico Pintonello, whose powertrain drums rock full across the spectrum in a variety of settings -- low double-kick meat on "Hybrid," pumpkin-booting beat on "Dreaming in Franticode." Sebastiano Pozzobon's bubbling bass recalls Stanley Clarke of olde; Matteo Gasparin gnarls tough unisons accurately throughout, and pulls off an ear-grabber of a sliding, bending solo on "Mercurial Sand."
Like Sherinian, Aphelion enjoy stringing together disparate links. Unlike him, though, they don't always succeed in integrating their stop-starts, surges and cut-ups into something that sounds natural. Still, they can pull off the unexpected, as on "Orbit Out," which begins as sort of a commercial summer-romantic thing, then shifts into a hard-hitting goosestep with caustic guitar and synth before relaxing, building again and drifting off to sleep -- a curious yet satisfying mix of guns & butter. "Clouds Over Tharsis," too, makes clean leaps from kicked-back dope idyll to vertiginous acid peak, tricky hesitation-groove and paranoid intrusion.
Strange that the paisano who comes away with the fewest bouquets is keyboardist Alessandro Bertoni. It's not Sherinian's fault, nor does Bertoni lack chops, either fusionistic or classical. But his gooshy '80s-style polyphonic synth sound just lies there in the generic air-mattress museum covered with Cheetos dust, and his electric-piano tone is real harsh and clangy. Nothing some new equipment wouldn't cure.
That's what endorsements are for, and Aphelion should be reaping plenty more of those real soon.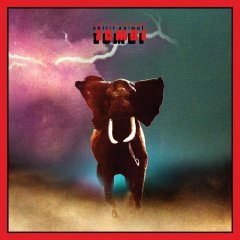 Zombi, "Spirit Animal" (Relapse)
Might as well reaffirm my prejudice for pre-1983 analog keyboard sounds (and post-1995 digital), and Zombi have got the goodest goods. On "Spirit Animal," the Pittsburgh duo exert themselves to revive early-'70s Tangerine Dream, which ain't such a bad idea.
Zombi are orchestrators, not improvisers. Their third full-length takes you on carefully guided trips -- establishing moods, spacing you out. That takes time, so the songs are long. Listening doesn't require patience, just the correct inclination. It's easy.
Celestial keys announce the title track, a procession en route to some kind of beatific television with stately guitar melodies, zooming bass riffs and triumphal ascents, punctuated by what Casio used to call "trumpet" synth fanfares and lilted by gentle arpeggios that permit leisure to contemplate your love of Elton John and Ed McMahon.
That kind of variety sets the template. A.E. Paterra's drums chug the train mightily at all tempos, even when he's collaborating with keyboardist-guitarist Steve Moore's plinky Kraftwerk-style loops as on "Spirit Warrior" and "Cosmic Powers." Along the way, they visit Progland, Psyche Dell, Artrockville and Trancylvania; I even flashed on Trenchtown in some of the passages that allowed deepest breathing. The production's as clean, round and dimensional as anything from 1972.
The only art with an intermittently modern cast is the 17-minute finale, "Through Time," whose grindy off-accented riff reminded me of Derek Sherinian, though simpler -- we're just rockers over here, dude. Gotta admit that the repetitions (an album obsession) put me to sleep after a while as the album faded to drone and buzz. But pleasant dreams ensued.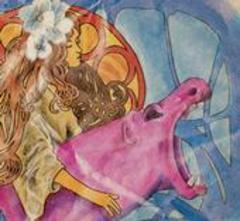 National Sunday Law, "La Storia di Cannibali" (nationalsundaylaw.net)
Did somebody mention rock duos with great instrument sounds? Drummer Derek Donley and guitarist Darin Tambascio of L.A.'s National Sunday Law saturate the speakers till they drip with color.
Talk about going all-out, these devils are an avalanche. No lead guitarist, Tambascio is nevertheless a whale of a riffster whose playing, though simple, packs plenty of variety and a full-throated passion that matches his occasional midrange vocal screams; his ax tone reeks so much volume that the distortion actually becomes a separate parallel instrument. Donley makes sure there's plenty of complexity, constantly bashing around his kit and raising a veritable symphony of cymbals while maintaining straight-up sludge & trudge ("Seconds Left," "To Hell With You"), an urgent ticky-tick Tony Williams groove ("Strong and Mighty Like an Oak"), and even a slow bronto-waltz on the final title epic, which begins with a whirr like a saucer lift-off and ends with rising wind and the extended real-time tweets of birds; nice. The two also add some thick textures with synths and bass pedals, leavening the heaviness here and there with dawning beauty or Crazy Horse clang.
Like Isis, National Sunday Law somehow lay out all this elemental amplitude without sounding especially stonerish. Put it on and let it git ya; you may forget to smoke.
National Sunday Law play the Knitting Factory this Friday, March 27.