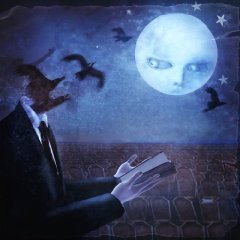 The Agonist, "Lullabies for the Dormant Mind" (Century Media)
Got a good young Montreal modern-metal machine here. First the distractions. 1) The singer, Alissa White-Gluz, is renowned for hotness. Okay, nothing wrong with her. Yeah, she sounds kinda like that Evanescence chick. 2) The guitarist, Danny Marino, is a nephew of Mahogany Rush's Frank Marino. Does he shred like Frank? Doesn't want to. 3) The band crashed their trailer in the Rockies while avoiding a deer, because AW-G is a vegan and would rather kill humans. All right, I might have made up part of that last one, but I thought we needed a third distraction.
So now the music. Despite employing the same producer (Christian Donaldson), "Lullabies" shifts gears from the Agonist's 2007 debut, "First Only Imagined." A primary dif is the new drummer; where Derek Nadon was an organic rocker, Simon McKay is one of those supertechnical crankers who sounds as if he's got three pairs of differently tuned kick drums. The band decided to rebuild their sound around the new guy, with interesting results: Though "Lullabies" ends up a less song-oriented slab, it's also a more distinctive one, balancing the rhythmic stiffness with heavily echoed multilayerings of Gluz's clean voice. (She can also rasp her trachea like a mad panther.) The guitar and vocal melodies lean away from traditional metal and toward a Mumbai/Istanbul/Budapest gypsy feel where you can imagine Gluz waving a scimitar in one song and a veil in the next; not so much an emotive Amy Lee, she's more of a folk-metal Candice Night, ready for war but communicating a certain fragility.
The houri dances occasionally clash with the Way of the Cross -- snatches of Bach/classical on "Thank You, Pain" and "Birds Elope With the Sun," and an appealing choral exercise called "Swan Lake" wherein Gluz sings the whole song in multitracked post-Gregorian glory, without instrumental accompaniment. A proggy stop-start follows the churchy organ of "The Sentient"; Marino throws in nice little arpeggiated interludes here and there throughout to break up McKay's rivet gun; on the closing "Chlorpromazine," bassist Chris Kells finally gets a plucky, twangy spotlight and generously shares it with guest violinist Avi Ludmer.
With all its intentional conflictions, "Lullabies" musta been a bear to mix, but Donaldson wrestled it to the ground. A wide stride for a band that's likely to be in our face for a while.
The Agonist play the Key Club with the Haunted this Friday, April 3.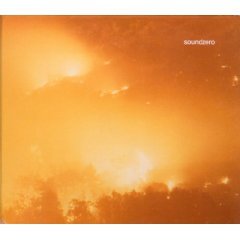 Ysanne Spevack/Philip Clemo, "Soundzero" (www.ilovestrings.com)
Damn, has it been 28 years since Eno and Byrne dropped "My Life in the Bush of Ghosts"? After all the world/ambience that's passed between, you'd hardly think there'd be anything to add, but violinist/organic foodie Ysanne Spevack and multi-instrumentalist Philip Clemo have mixed up a highly refined and distinctive blend.
No instrument dominates; half the time, because of the "atmospherics" and "treatments" Clemo milks out, you can't even tell what the instruments are. Yet there's evidence that Spevack commands quite a palette, from posh minimalism to hummingbird bowing, and that Clemo can gorge on distortion and wah while managing to integrate the noise into the overall lull.
Every track grooves ever so quietly, with simple bass riffs accenting nearly subliminal trap drums from the ingeniously subtle Mark Sanders, who has graced the ensembles of extremists such as Jah Wobble, Ken Vandermark, Charles Gayle and Evan Parker. Clemo's moony synthesizers well up out of the mist, cushioning intermittent eargrab contributions from the likes of buzzing standup bassist John Edwards and perky tabla man Bobby Singh.
Ambient is the world of "Soundzero," but that doesn't mean it can't tell a story. On "Burn Out the Channels," synthesized kalimba and quick drums chase you onto the African veldt to run through the tall grass; an elephant rears up, a flock of birds flap skyward, a big cat growls, all with the feel of a handheld camera. "Irian Jaya" plunges you into an electronic lake where Cleveland Watkiss' exotically harmonized vocals babble stoned comfort. The traveler enjoys moments of freight-train rhythm and hellbent blues, ending the journey with a strange multi-violin stereo effect that lends a note of watchful unease to the safari stroll.
The fine-grained, carefully calibrated production puts the final touch on this sensual trance. Don't play it while driving.
(There's a beautiful time-lapse nature video for "Surfing Dreams and Chaos," shot in Iceland by Clemo, here.)