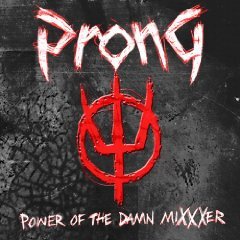 Prong, "Power of the Damn Mixxxer" (13th Planet/Megaforce)
You got Tommy Victor, you got rock. His shrapnel guitar and laceravocations bring big ammunition to any band, as Glenn Danzig and Al Jourgensen know. I often wonder how Victor feels about playing second banana, since his veteran Prong unit makes for worthy competition in its own right; maybe his line in "Worst of It" about "feeding all your egos" gives a hint. But he clearly thrives on collaboration, one more reason (aside from his art's natural noisiness) that he elected to submit his 2007 album "Power of the Damager" to the sandblasts of 13 different remixers.
I first listened to "Mixxxer" driving around L.A. on a sunny day, and the music added just the right edge of hostility, like an old muscle car with carbonized sparkplugs. A remix might grind the hooks sharper, as on the whooshy/glitchy "Worst of It" (John Clayden remix), the dirty disco "The Banishment" (Rob Caggiano) and the almost funky "3rd Option" (Kourtney Klein). But it's equally great when a knobster just takes off, the way AK1200 and GENR8 acidize, industrialize and dubbicize "Pure Ether," or the way Seismologist turns "Messages Inside of Me" into massive waves of slog. You get a rappier approach from Virus of Dope on "Looking for Them," a techier Ministry flashback from DJ Acucrack on "No Justice." Yet continuity rules; the harsh Prong crash-metal aesthetic glowers through.
More evidence that the Victor imprint marks one of the most reliable brands in heavy sound.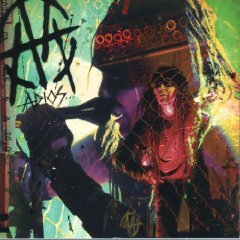 Ministry, "Adios . . . Puta Madres" (Megaforce 2DVD/1CD)
This document of Ministry's 2008 final world tour did not make me a bigger Ministry fan, and here's why.
1) Al Jourgensen's music is basic and repetitive -- qualities he minimizes via his studio genius, which of course can't be the focus of a live concert. The performances by guitarist Sin Quirin, bassist Tony Campos, drummer Aaron Rossi and keyboardist John Bechdel (plus some destructo wah from Tommy Victor) are solid, but the overall feel is samey.
2) The visualizers elected to capture a lot of daytime rockin', and this is not a sunny band.
3) In tribute to a 1995 tour look, Jourgensen retrieved a stagefront chain-link fence prop, a barrier that comes off as . . . a barrier. No matter how much the musicians try to climb on it.
4) There is no 5.1 surround mix -- odd considering Jourgensen was a pioneer in that field.
5) Hector Saenz's behind-the-scenes tour documentary is boring.
6) The CD compiles mostly the same songs in a different order, which is fine, but if you want a greatest-hits fix, the studio versions serve better.
Okay. I don't hate it.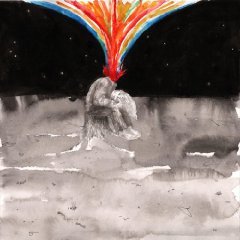 Children, "Hard Times Hanging at the End of the World" (Kemado)
The riffs that stick are the simple ones. You play 'em hard. You bounce 'em around, harmonize 'em. You string 'em together.
The American trio Children consists of a coupla itinerant guitarists (Skyler Spohn and Johnny Ollsin) and an Early Man drummer (Adam Bennati) who riff like hell. They've got some leads, but kind of as an afterthought amid the bucking, hopping, raging epic thrash and classic plod they execute with total commitment. The models are early Metallica and Megadeth, ripped with a grin rather than a grimace; Ollsin's three-note vocal rasp carries just enough melody without making you think he cares about anything but rockin' his ax. It's a ride.
The retro vibe extends to the recording -- on 2-inch tape, dude! Joe Blaney (The Clash, Beastie Boys, Soul Asylum) produced, which seems to mean he got a good tuff sound (just short of crude), and didn't get in the way.
My Rock Leg did not cease twitchin' for the duration. And the Rock Leg is never wrong.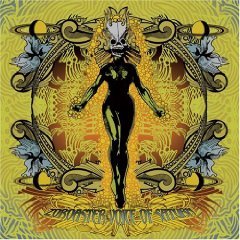 Zoroaster, "Voice of Saturn" (Terminal Doom)
Zoroaster are mastering the art of stupidity. The stoner/sludge thing requires a balance -- I don't wanna say a DELICATE balance, just an instinct for when you've smoked too much and when you haven't smoked enough.
They smoked too much on 2007's "Dog Magic"; despite some good noise, the music's direction floundered. This time the trio sound more focused, but they still don't always know the difference between a trance and a snooze -- the neat groove-building and space-tweeting on the 13:43 "Undying" don't kick in until the 8-minute mark, which is 5 minutes too late. Likewise, the long false ending on the unlisted final track, with its broken-fingered piano, unplugged electric guitar and random drum jam, comes off as a definite non-bonus. Nice fading in/out and sudden speed changes on "White Dwarf," though.
The best track is the 5-minute title trip, where Will Fiore, Dan Scanlan and Brent Anderson abandon their guitar, bass and drums . . . so they can all mess around with Moogs! Accidentally or not, the drones, bleeps and whooshes come off as a composition you might want to hear again.
If you're listening. Which is permissible.