Fri. May 1 -- Just about dropped my teeth when I scoped the quality of this Tribute to Charles Mingus: flutist James Newton leads a group featuring saxist Bennie Maupin, trumpeter Nolan Shaheed, guitarist Steve Cotter, bassist Robert Miranda and drummer Sonship Theus. It's like the Academy meets the Headhunters meets the Ark! At the Nate Holden Performing Arts Center, 4718 West Washington Blvd.; reception with former Mingus friend and bandmate Buddy Collette 6:30pm; concert 9:30pm; $25; (800) 671-7328; www.inglewoodtickets.com.
Fri. May 1 -- Joe Baiza & the Mecolodiacs put the original hurt on funkyjazzy blues. I saw Joe at Mark & Weba's a month ago, asked him about the surgery on his left hand, and he flexed it: "Feels good!" In the bar of Taix Restaurant, 1911 Sunset Blvd., Silver Lake 90026; 10:30pm; free; www.taixfrench.com.
Fri. May 1 -- L.A. Jazz Collective bassist Ryan McGillicuddy leads a quartet. At Café Metropol, 923 E. Third St., downtown 90013; 8pm; $10 cover, $10 minimum; (213) 613-1537.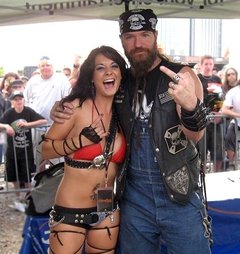 Sat. May 2 -- Zakk is bakk: Black Label Society, dude, the only true hybrid of Lynyrd Skynyrd and Black Sabbath, a headbanging feast. Read my review of their new DVD+CD compilation, "Skullage," here. With Sevendust, whom I could never quite lock in on cuz of their nu-metal leanings and frequent bitchwhine content; and Dope, with whom Zakk has been known to squeal guitar, but whose rappy metal lies there like a doormat. Opening are Cycle of Pain, featuring BLS bassist J.D. DeServio; their new debut record (on which Wylde guests) shows variety and a creative mix, but it's a bit overtweaked/sterile, coming off like Zakk Lite. Any band that gives a thank-you to Mike Piazza, though, is worth a listen. At the Wiltern, 3790 Wilshire Blvd., LA 90010; 7pm; $38-$91; (213) 388-1400; www.ticketmaster.com.
Sat. May 2 -- Exodus have been reinforcing their Bay Area thrash godhead status with a lotta touring, and they're in good company tonight with German metal vets Kreator (energetic forward motion on their current "Hordes of Chaos"), the shifting atmospheres and elemental death riffs of Austria's Belphegor (read my live review here); and hardworking young L.A. thrashers Warbringer, who must be getting really tight now. At House of Blues, 8430 Sunset Blvd., West Hollywood 90069; 7pm; $27.50; (323) 848-5800; www.ticketmaster.com.
Sat. May 2 -- Revolver/Epiphone's Golden Gods Awards are on TV tonight, with Megadeth and about a hundred other metal bands/celebs to gawk at and listen to. This is the broadcast of the L.A. event that took place a month or so ago at Nokia, so you can find out who won beforehand if you want to cheat. On MTV2, 11pm.
Sat. May 2 -- Don Preston's Art Music features the Mother of a keyboardist plus wind king Vinny Golia in "Music for Woodwinds and String Quartet." Sounds ambitious. At South Pasadena Music Center and Conservatory, 1509 Mission St., South Pasadena 91030; 8pm; $10; free parking behind; (626) 403-2300; www.southpasadenamusic.com.
Sat. May 2 -- The sheriffs of peyote country rock, I See Hawks in L.A., team up with The Honorable DHC, who's doing an acoustic trio with the Righteous Sisters. It will be crowded. At Cinema Bar, 3967 Sepulveda Blvd., Culver City 90036; 8:30pm; free.
Sat.-Sun. May 2-3 -- The Santa Fe Art Colony is having an open house, and our old associate photographer Wild Don Lewis is musicking at it in the form of his one-man Small Drone Orchestra (bowed electric bass, analog synth). At Santa Fe Art Colony, 2401 S. Santa Fe Ave., downtown 90058; noon-7pm, with Don playing short sets 3pm Saturday and 5pm Sunday.
Sun. May 3 -- It's appropriate that L.A. jazz sympathetic vibrator Roberto Miranda should be bringing his bass to the service of the"Jazz on the Sacred Side" series; dude touches heaven every time he plays. Dunno who he's got with him, but he can call on the best. At Jazz Bakery, 3233 Helms Ave., West L.A. 90034; 8 & 9:30pm; $25-$55; (310) 271-9039; www.jazzbakery.org.
Sun. May 3 -- A microcosm of L.A. avant history: Dot Org (featuring trumpeter John Fumo, organist Wayne Peet and drummer Alex Cline) plus the duo of ROVA Quartet saxist Steve Adams and whirling windman Vinny Golia. These guys all know one another very, very well, which makes for the best music. At Center for the Arts, 2225 Colorado Blvd., Eagle Rock 90041; 7pm; $10; (626) 795-4989.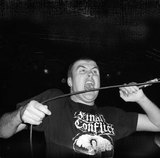 Sun. May 3 -- Napalm Death make for a case study in metal's evolution, having shed old grindcore snakeskins for straighter crunch over a period of 27 years; woofer Barney Greenway has fronted the same quartet since 1990 (rare to say the least). Plus old-line reliable grunt & shriek in varied tempos from Canada's Kataklysm. At the Key Club, 9039 Sunset Blvd., West Hollywood 90069; doors 6:30pm; $20; 15+; http://www.keyclub.com; (310) 274-5800.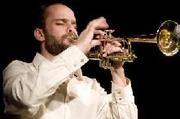 Mon. May 4 -- A special occasion: Iraqi-American trumpeter Amir El'Saffar postulates a new form of winding world jazz with his quartet featuring Hafez Modirzdeh (tenor sax), the incredible Mark Dresser (bass) and a drummer TBA. Read my review of El'Saffar's record here. At Jazz Bakery, 3233 Helms Ave., West L.A. 90034; 8 & 9:30pm; $25-$55; (310) 271-9039; www.jazzbakery.org.
Thurs.-Sun. May 7-10 -- Rachelle Ferrell's voice is both a virtuoso instrument and a conveyor of deep, personal emotion and soul -- a combination you will find almost nowhere else. She's been making a living singing standards, but I hope she includes some of her great originals. No joke, she will kick your ass. At Catalina Bar & Grill, 6725 Sunset Blvd., Hollywood 90028; 8 & 10pm; $25-$40, with a special Mother's Day brunch at 12:30pm for $57 sponsored by Patron tequila (ding-a-ling); (323) 466-2210; www.catalinajazzclub.com.
Read Brick's Picks in LA Weekly here and Don Heckman's picks here.