Fri.-Sat. June 17-20 -- The busiest bassist in jazz (cuz he's the best), Christian McBride assembles the touring version of his new Inside Straight ensemble: superb saxist Steve Wilson, vibesman Warren Wolf Jr., pianist Peter Martin and drummer Ulysses Owens. Their new album is "Kind of Brown," swingin' intellectual stuff that's maybe a tad polite, but bright and challenging. At Catalina Bar & Grill, 6725 Sunset Blvd., Hollywood 90028; 8 & 10pm; $20-$35; (323) 466-2210; www.catalinajazzclub.com.
Sat. June 20 -- Flutist-singer-electroqueen Emily Hay teams up with quiet vocal-glitchbeat avantists Bavab Bavab. At Echo Curio, 1519 Sunset Blvd., Echo Park 90026; 9:30pm; free or cheap.
Sat. June 20 -- Larry Karush intensely confructicates a universe of diverse knowledge on a concert grand piano. A master. At Pierre's Fine Pianos, 11039 W. Pico Blvd., West L.A. 90064; 8pm; $15, $10 student/senior; (310) 473-0600.
Sat. June 20 -- PJ Harvey & John Parish. The dark & arty Brit songwriter is one rock artist my wife and I agree on; she's here abetted by longtime collaborator Parish. At the Wiltern, 3790 Wilshire Blvd., LA 90010; 7pm; $40-$50; (213) 388-1400; www.livenation.com.
Sat. June 20 -- Cynthia Kraman was the lead vocalist in the Seattle punk-pop band Chinas Comidas when I saw 'em back in what, 1978? She went back to non-sung writing after the band split up, leaving Chinas keyboardist Mark Wheaton on my couch, and now she's returned to shoot up the town, reading with Wanda Coleman, queen of the L.A. poet rough riders, as well as Suzanne Lummis and Brendan Constantine. At Beyond Baroque, 681 Venice Blvd., Venice 90291; 7:30pm; $15; (310) 822-3006.
Mon. June 22 -- Talented local metal psychedelians The Sixth Chamber open for illegitimately funny hair-band parodists Steel Panther. At the Key Club, 9039 Sunset Blvd., West Hollywood 90069; doors 9pm; $18; 18+; www.keyclub.com; (310) 274-5800.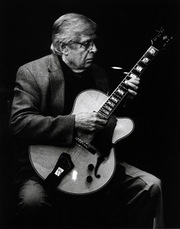 Tues. June 23 -- Jazz guitar history: Vets John Pisano & Mundell Lowe (Lowe played with Bird, dude) front a quartet featuring bassist John Belzaguy and drummer Kendall Kay. At Spazio, 14755 Ventura Blvd., Sherman Oaks 91403; (818) 728-8400; www.spazio.la.
Wed. June 24 -- Heavy oceanic immersion from Isis; read my record review and feature here. With Mammifer and Helms Alee. At the Henry Fonda Music Box Theater, 6122 Hollywood Blvd., Hollywood 90028; 8pm; $16; (323) 464-0808; www.ticketmaster.com.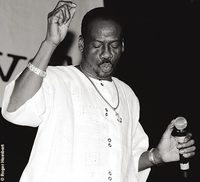 Wed. June 24 -- "Each is given a bag of tools, a shapeless mass and the book of rules." That was one pretty song The Heptones vocal group cut in Jamaica back in 1973, and they're here with original members Leroy Sibbles and Barry Llewellyn, backed by the Lions. Dub Club at the EchoPlex, 1154 Glendale Blvd., Echo Park 90026; doors 9pm; $15; 18+; www.attheecho.com.
Wed. June 24 -- Avantists note three groups: the trio of wind king Vinny Golia, bassist Daren Burns and drummer Craig Bunch with live video by Kio Griffith (7pm), plus keyboardist Josh Charney's quartet Existent Domain (8pm) and the quartet of drummer Andrew Lessman (6pm). In the lounge at REDCAT, 631 W. Second St., downtown 90012; FREE (wha?); www.redcat.org.
Thurs. June 25 -- Vocalist-dancer Jen Shyu is a pure abstractionist, not a trad thrush. Bound to turn yer head around; dunno who she's got with her. Read my review of Shyu with Mark Dresser last year here. At Café Metropol, 923 E. Third St., downtown 90013; 8pm; $15 cover, $10 minimum; (213) 613-1537.
Thurs.-Sun. June 25-28 -- Line up with every jazz guitarist in town to pay homage to Kenny Burrell. At Catalina Bar & Grill, 6725 Sunset Blvd., Hollywood 90028; 8 & 10pm; $20-$30; (323) 466-2210; www.catalinajazzclub.com.

Read Brick's Picks in LA Weekly here and Don Heckman's picks here.