Fri. July 10 -- Local treasure Phil Ranelin leads a great band playing jazz classics and the trombonist's boundary-pushing originals. The crew: saxist Kamasi Washington, windman Louis Van Taylor, pianist Mahesh Balasooriya, bassist Ryan Cross and drummer Lorca Hart. Read my review of a recent Ranelin show here. On the patio at LACMA, 5905 Wilshire Blvd., LA 90036; 6-8pm; FREE.
Fri. July 10 -- I'll be checking out this venue/series at a West L.A. furniture store for the first time; Oakwood School bassoonist Daniel Goldblum, who's on a bill with the duo Jogger and others, says a lot of the younger adventurers are playing here. At Out of Asia, 3249 S. La Cienega Blvd., L.A. 90016; doors 8pm; cheap.
Sat. July 11 -- Pianist Marl Young, a driving force in uniting Los Angeles' two segregated Musicians Unions half a century back, died April 29 at the age of 92. From the book "Central Avenue Sounds": "I remember one meeting where one black guy said, 'I don't want to have nothing to do with no white man.' He had grown up in the South, where they were treated like dogs. I could understand his not wanting to have anything to do with white people. But still, to have two unions is wrong." Read Dennis McLellan's LA Times obituary here.There will be a memorial for Young at Musicians Union Local 47, 817 Vine St., Hollywood, at noon.
Sat. July 11 -- Pianist Motoko Honda is always up to something unusual, this time with an electronified ensemble featuring Matt Piper (computer, keys), Kai Kurosawa (Warr guitar) and Emily Hay (flute & vox). At Café Metropol, 923 E. Third St., downtown 90013; 8pm; $10 cover, $10 minimum; (213) 613-1537; reservations recommended.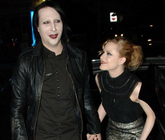 Sun. July 12 -- How come jerx mock Marilyn Manson for packing on pounds, and they don't knock Slayer for the same thing? Show me an unporky 40-year-old who drinks as much as Manson, and I'll buy you a bottle of Mansinthe. (Read my review of Manson's new record here.) This year's Mayhem Fest lines up an impressive list of violent offenders including Bullet for My Valentine, Whitechapel, Trivium, God Forbid, Job for a Cowboy, Black Dahlia Murder and All That Remains. Thank god the festival's MySpace page is sponsored by JR's Bail Bonds. At San Manuel Amphitheater, 2575 Glen Helen Parkway, San Bernardino 92407; 2pm; $12.50-$55.25; (909) 880-6500; www.livenation.com.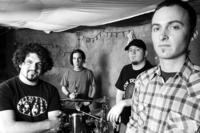 Sun. July 12 -- Good to see Intronaut giving their intelligent local prog metal so much exposure; tonight they're on a bill with Olympia (WA) environmentalist black metallians Wolves in the Throne Room. At the Knitting Factory, 7021 Hollywood Blvd., Hollywood 90028; doors 7pm; $10; all ages; http://la.knittingfactory.com.
Sun. July 12 -- I've always dug New York's Pro-Pain for their relentless medium pace, the correct tempo for maximum heavy impact -- even some hooky guitar stuff in there. Bassist-singer Gary Meskil and guitarist Tom Klimchuck have been sluggin' it out since 1992. Ain't so big on the blinkered thrash of Sworn Enemy and Mantic Ritual, though the latter are young and bound to tighten up over time. At the Key Club, 9039 Sunset Blvd., West Hollywood 90069; doors 6pm; $22; 15+; www.keyclub.com; (310) 274-5800.
Wed. July 15 -- Efficient tour package: blackened batter & gallop from Abigail Williams, Daath throwing all kindsa metal at ya, Goatwhore ("Who needs a drug when you've got Satan?") thrashing with theatricality and extremely dense energy, Abysmal Dawn's double-kick till you're double-sick, Success Will Write Apocalypse Across the Sky's immersive turmoil, and a bunch more. At the Whisky, 8901 Sunset Blvd., West Hollywood 90069; doors 6pm; maybe sold out; www.whiskyagogo.com; (310) 652-4202.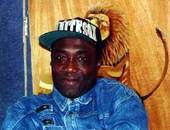 Wed. July 15 -- Dub Club screens "Return of the Rub-a-Dub Style," a documentary of classic Jamaican musicians performing at the Echo in recent years and talking about dub's history; the DVD comes out in August. Performing live is the vintage DJ Trinity (pictured) with special guest Tippa Lee, backed by Echodelic Sound. At the EchoPlex, 1154 Glendale Blvd., Echo Park 90026; film starts 9pm; $10 (free before 9:30); www.attheecho.com.
Thurs. July 16 -- Hans Fjellestad's monthly series presents the finest in electronic/avant abstraction. This time it's Znayu, Feedback Wave Riders, and Not in the House. The last is guitarist Carey Fosse and drummer Eric Gardner -- just got their new CD yesterday, but I can tell ya it's hard-driving, skittering, spacy and of course entertaining. ResBox at Steve Allen Theater, 4773 Hollywood Blvd., Hollywood 90027; 8pm; $10; BYO.
Thurs. July 16 -- Evil Ohio crackers Skeletonwitch slash with metal as well-rounded and jagged as a circular saw; Saviours drag out the doom. At the Knitting Factory, 7021 Hollywood Blvd., Hollywood 90028; doors 7:30pm; $12; all ages; http://la.knittingfactory.com.
Read Brick's Picks in LA Weekly here and Don Heckman's picks here.
It's okay to start getting excited about this year's Angel City Jazz Fest, September 9 at the John Anson Ford Theater. Check the great lineup and listen to clips of the artists here.