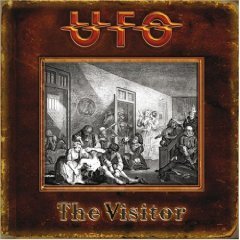 UFO, "The Visitor" (SPV)
"If the girls and drugs don't get you, the liquor surely will," Phil Mogg grunts on "Can't Buy a Thrill," the hookiest song on UFO's new album. Sounds like a tribute to UFO bassist Pete Way, who was unable to partake in either record or tour due to that damned liver. Appropriate to a band that's been grinding 40 years of pavement behind manful revisitations of "Lights Out," "Rock Bottom" and "Doctor Doctor," "The Visitor" reeks with weariness and loss.
Yet it rocks. With original drummer Andy Parker returning to supply the unshakable whomp-thump, it could hardly do otherwise. And since Paul Raymond, from UFO's classic 1977 lineup, remains to pack the cracks with the same bluesy keyboard-and-guitar mortar he piled into Chicken Shack and Savoy Brown in the early '70s, the foundation ain't no issue. The blood of old Chicago, in fact, pumps stronger than ever through the heart of UFO -- a young man might play the blues, but a 60-year-old has LIVED the blues.
Tough and lean, Mogg sings about pain like somebody who knows how to survive it. He feels lost ("Saving Me"). His woman done gone ("Stop Breaking Down"). But when he's stuck in Mexico, he doesn't mope, he just orders up some hired company and keeps the tequila coming ("Hell Driver"). "It ain't about the money/It ain't about the fame," he huffs with judicial authority on "Rock Ready" . . . "This is the rock."
Mogg's promo blurb praises guitar master Vinnie Moore, onboard since 2003, for his "youthful energy." (He's 45.) And indeed, Moore spreads a bounty of acoustic and electric touches without cluttering the sound -- tons of sleazy slide, clean-but-cranky riffs, glass-cutting solos. If he lacks Michael Schenker's undercurrent of suppressed madness, no blame attaches. Quite likely one of Moore's heroes is Dixie Dregs/Deep Purple ax whiz Steve Morse, whose funky slapdown riffery finds echoes in a couple of songs here; the Van Hagar era of bellowin' neoblues gloss receives tribute in a couple more; the multiple chord suspensions and ambitious bridge of "Forsaken" could've come straight from latter-day Stones.
Though "The Visitor" maintains a reliable hard-on through many variations of bump & ballad, don't be looking for a lot of new tricks. Mogg comes up with song titles -- "Living Proof," "Stranger in Town," "On the Waterfront," etc. -- by stealing or modifying earlier models, making a point of the proud and fixed tradition UFO represents. "The Visitor" won't knock "The Best of UFO" out of your rotation, but when you're ready to rock, it will not roll over.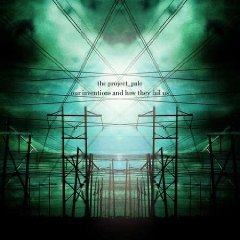 The Project Pale, "Our Inventions and How They Fail Us" (Ohm Resistance)
Heavy world fusion producer Bill Laswell twists the knobs on the multi-instrumental duo of Jason Selden (a.k.a. Glitch of the drum & bass unit the Chosen) and Submerged, and they arrive at a viable alternative to Isis.
With others (Pelican, Red Sparowes, Ocean) plowing similar furrows of slow & heavy bigness, it's uncertain whether further alternatives are needed, but the Project Pale offer their own refinements. Hard to beat 'em for sheer sensuality, as the guitars drip with chocolaty richness or chime with the light resonance of beaten silver, and the glowing keys cycle through unhurried arpeggios. Vocals make an entrance now and then: A tortured ghost cries out or a sacrificial victim gets swallowed in the waves.
The rhythms lean toward trudge, sludge and churn, so maybe it's just novelty that makes a couple of tracks stand out -- "Cleopatra's Needle," which breaks up its textural washes and layered noise with intermittent double-kick, and "No Help Coming," which sprongs into a Ministry/Prong hard bang before subsiding into hopeless death march. Despite the general mood of desperation, the Pale men go out of their way to show they don't hate melody, concluding with the romantic grandeur of "Transatlantic," whose '80s-style synth hook even leaves us with a sense of (my goodness) optimism. Do I hear hints of King's X's dark tunefulness?
Metal, water and despair -- a resonant combination these days. Titanic, anyone?