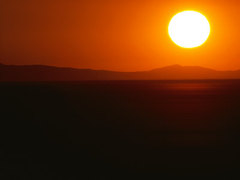 Fri.-Sat. Oct. 30-31 -- You ever been in a big Tokyo record store? It makes American places look pathetic, especially in the jazz section, where you can find stuff you can't believe is still in print (and in any other country, it's not). Asia is where American jazz artists go when they want to find audiences and payscales commensurate with their skill, so it's only fair that Los Angeles return the favor in some small way. That's what the Asian American Jazz Festival is about, showcasing both foreign and American jazzfolk of Asian extraction. The fest opens in an intimate venue with two days of continuous jamming by musicians from across the USA. Let me call your special attention to Saturday at 3:30 with pianist Motoko Honda, whose beautiful abstractions are abetted by drummer Bert Karl, bassist Anthony Shadduck, koto player Misuzu Kitazumi and dancer Midori Makino, the last blending traditional Japanese movement with flamenco (!). At Café Metropol, 923 E. Third St., downtown 90013; noon-10pm; $22 a day includes a pass for everything; kids are welcome; more details here. See below for Sunday's events.
Fri.-Sat. Oct. 30-31 -- The ambitious USC wonderboy pianist Eldar settles in with an as yet undisclosed ensemble. Lotta energy, lotta chops, as exemplified on his current "Virtue," which has Joshua Redman and Nicholas Payton guesting. Got a tune called "The Exorcist" he can play for Halloween, but it's a hard-charging original prog-fusion number, nothing to do with Mike Oldfield or tubular bells. At Catalina Bar & Grill, 6725 Sunset Blvd., Hollywood 90028; 8 & 10pm; $30-$40; (323) 466-2210; www.catalinajazzclub.com.
Sat. Oct. 31 -- The Silverlake Conservatory of Music is a valuable community asset that gives everybody a chance to learn music. Its annual Halloweenabaloo fund-raiser, hosted by Conservatory honcho and Chili Peppers bassist Flea, always has a great lineup (this year featuring Ben Harper and Linda Perry among others) and a super auction; you will not be disappointed. At Union Station, 800 N. Alameda St., downtown 90012; 6pm; $150 includes food and open bar; http://silverlakeconservatory.com; tickets at (323) 665-3363.
Sat. Oct. 31 -- Rob Zombie puts on a hell of a rock circus and video porn show. At Hollywood Palladium, 6215 Sunset Blvd., Hollywood 90028; 7pm; $39.50; www.livenation.com.
Sun. Nov. 1 -- The versatile Sacramentonian Ross Hammond has played electric guitar & stuff with everybody, but nobody better than windman Vinny Golia and drummer Alex Cline. Opening, you get the busy poetry-trombone-drums ensemble of Dottie Grossman, Michael Vlatkovich & Rich West. At Center for the Arts, 2225 Colorado Blvd., Eagle Rock 90041; 7pm; $10; (626) 795-4989.
Sun. Nov. 1 -- The Asian American Jazz Festival continues with its headline events. Japan imports pianist Hiromi, who somehow channels her insane energy into disciplined fusion. The Philippines contribute singer Charmaine Clamor and vocal champ Mon David. Korea lends the all-star quartet Prelude. America presents the trio of the fine pianist Gary Fukushima. They all play at the Japanese American National Museum, 369 E. First St., downtown 90012; 1-9pm; $26-$60; more details here.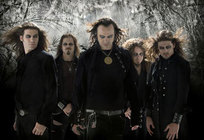 Sun. Nov. 1 -- Portugal's Moonspell (pictured) conjure up a melodic yet metallic romance that I like. By contrast, guitarist Dino Cazares' Divine Heresy mostly go at it harsh and deathly, but authentic. At the Roxy, 9009 Sunset Blvd., West Hollywood; $17; (310) 278-9457; www.ticketmaster.com.
Wed. Nov. 4 -- Special note: Complex and moody L.A. metalmen Exhausted Prayer return from a long absence during which they tooled their as yet unreleased next album; National Sunday Law contribute their heavy sustained textures . . . two excellent outfits! Plus Kawabata Makoto of Japan's Acid Mothers Temple. You tellin' me this is FREE? At the Mountain Bar, 473 Gin Ling Way, Chinatown 90012; 9pm; (213) 625-7500; www.themountainbar.com.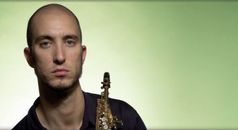 Thurs. Nov. 5 -- Steve Lehman has been shaking up Brooklyn with his smart and layered approach to saxophone & electronics; he makes his first L.A. solo appearance tonight, and we oughta show him we ain't no squares. At Mandrake Bar, 2692 S. La Cienega Blvd., Culver City-adjacent 90034; 8pm; $10; (310) 837-3297; www.mandrakebar.com.


Read Brick's Picks in LA Weekly here and Don Heckman's picks here.