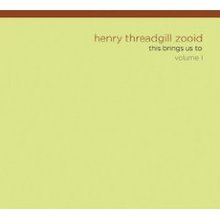 Henry Threadgill Zooid, "This Brings Us To, Volume 1" (Pi)
I enjoy what's happening with Henry Threadgill's music as he grows older. All the trademarks remain: the unsettled jangle, the odd melodic angles, the obsessive group counterpoint, and Mr. T's penetrating sounds on alto (dense, dark) and flute (crisp, salty). The difference lies in a certain gentleness and transparency -- "This Brings Us To" gathers around your ears like a cloud rather than knocking you around like a preschool gang tackle. That doesn't mean Threadgill can't sometimes sound angry or contentious, just that drummer Elliot Humberto Kavee's easy-moving, lightly driving Caribbean rhythms have a relaxing effect on Stomu Takeishi's active electric bass, while Liberty Ellman's guitar filaments decorate rather than bind, and José Davila's trombone & tuba carry a nice puffball percussiveness. Good rush-hour taxi music.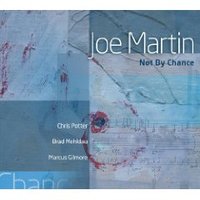 Joe Martin, "Not by Chance" (Anzic)
This sports a strong element of "Look what else I can do." New York bassist Joe Martin has sanded down his prickles to emphasize the lyrical, expansive aspect of his writing via pianist Brad Mehldau, master of considered sensitivity. Drummer Marcus Gilmore keeps his wrists loose for airy groovation, while Chris Potter's sturdy tenor provides clean definition. Some of "Not by Chance" exudes the scent of mid-'60s Miles' understated exotic travels, but more pastoral; a good example is my favorite track, "Far," with Martin's deftly harmonized arco intro. Anyone who admires the individual players will appreciate the way Martin contextualizes them here.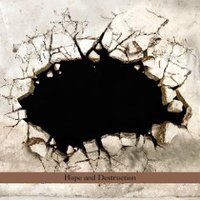 Eyal Maoz's Edom, "Hope and Destruction" (Tzadik)
Guitarist Eyal Maoz boldly cranks up this strange Jewish instrumental conglomeration, call it Baruch Atah & the MGs. Dude looks too young for his influences, which include Ennio Morricone, Joy Division, the B-52's, the Go-Go's, Black Sabbath and Zamfir. Minor keys abound, and the mood swings from doom dance to hora disco, Maoz's quartet banging away coarse and hard until the final number, "Down," a starry drift of melismatic guitar and backward tracking. There's gotta be a culture for which "Hope and Destruction" embodies the ideal party mix.