Fri. Nov. 20 -- One of the best and most consistent metal lineups of the year. Read my record review of Mastodon here, my record review of Dethklok here, and my 2005 interview with High on Fire here. Also with Converge, who made original inroads into the abstract punk-metal thing two decades ago. At Hollywood Palladium, 6215 Sunset Blvd., Hollywood 90028; 9pm; $40 (probably sold out); www.livenation.com.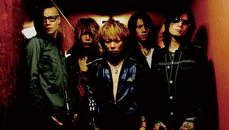 Fri. & Sun. Nov. 20 & 22 -- Japan's Dir En Grey put on a passionate rock show spanning the range from glam to death metal. They play big halls in the Orient; a club date is a lucky opportunity. At House of Blues, 8430 Sunset Blvd., West Hollywood 90069; 9pm Fri., 8pm Sun.; $25; (323) 848-5800; www.ticketmaster.com.
Fri. Nov. 20 -- Quarteto Nuevo have an original and widely appealing approach to acoustic MesoAmerican folk; bring the family. At Altadena Community Church, 943 E. Altadena Drive, Altadena 91001; 8pm; $20.
Fri. Nov. 20 -- Mike Watt & His Secondmen bring the crude funky energy jamz, fun stuff. At the Redwood Bar & Grill, 316 W. Second St., downtown; (310) 245-0273; www.theredwoodbar.com.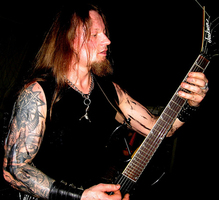 Sat. Nov. 21 -- Our ancient ancestors wielded actual heavy metal, but it's more fun to attend Heathenfest and experience pagan ritual as executed by Eluveitie, Belphegor (read my review of their new album here), Alestorm, Kivimetsan Druidi and Vreid. Please confine any cross-burning to the privacy of your home and be nice, because this is a new venue, a good-sized place in an industrial area, catered with food and booze, and we want to keep it. At Ultraviolet Social Club, 2684 Lacy St., LA 90031 near the junction of the 110 and 5 freeways; doors 7pm; $25; all ages; strict ID for alcohol; (323) 227-0078.
Sat. Nov. 21 -- Michael Norton and ACME Gallery celebrate 15 years in artistic combat, mounting works by all the space's past exhibitors. Reception at ACME, 6150 Wilshire Blvd., LA 90048; 6-8pm; show runs through Dec. 19; www.acmelosangeles.com.
Wed. Nov. 25 -- Kiss, dude. Or a reasonable approximation without Ace Frehley or Peter Criss, which makes less difference than you might imagine. (You do get the reliable Eric Singer on drums; Tommy Thayer's on guitar.) Think of it as Paul Stanley and Gene Simmons presenting the classical repertoire. At Staples Center, 1111 S. Figueroa St., LA 90015; 7:30pm; $19.50-$126; www.ticketmaster.com.
Wed. Nov. 25 -- Get your noise/frenzy fix with Project Cloverleaf (guitars & samplers) and Takafumi Kosaka (drums and live projections). At Cycleway Coffee, 5526 Monterey Road, Highland Park 90042; 7pm; (323) 256-0200; www.cyclewaycoffee.net.

Read Brick's Picks in LA Weekly here and Don Heckman's picks here.