Fri. Nov. 6 -- Electrofunky avantists Onibaba lay down the moody jams: windman Ulrich Krieger, trombonist George McMullen, guitarist Eric Klerks, bassist Daren Burns and drummer Craig Bunch, with Kio Griffith manipulating the live video. At the Museum of Neon Art, 136 W. Fourth St., downtown 90013; 8pm; $10; (213) 489-9918; www.neonmona.org.
Fri. Nov. 6 -- You hear Miguel Atwood-Ferguson working his viola in all kinds of contexts, from pop (with Christina Aguilera for instance) to jazz (with Build an Ark, at UCLA this Monday at noon), but he always has a fresh outlook. His group tonight includes the equally fresh-thinking vibesman Nick Mancini. Hypnotic Brass Ensemble closes. At the EchoPlex, 1154 Glendale Blvd., Echo Park 90026; 9pm; $20; www.attheecho.com.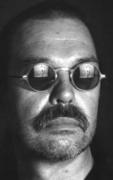 Sat. Nov. 7 -- Don Preston presents veteran percussionist Arthur Jarvinen performing his edgewise composition "Baghdad Batteries" with the aid of laptop/electroman Lewis Keller. At South Pasadena Music Center and Conservatory, 1509 Mission St., South Pasadena 91030; 8pm; $10; free parking behind; (626) 403-2300; www.southpasadenamusic.com.
Sat. Nov. 7 -- Seattle's Reptet rampage wildly around the frontiers of jazz and whatever. At Molly Malone's, 575 S. Fairfax Ave., LA 90036; 11pm; $8; www.mollymalonesla.com; (323) 935-1577.
Sat. Nov. 7 -- Eighties metallians Warrior return, still led by guitarist Joe Floyd, also a studio engineer in the world of Bruce Dickinson and Rob Halford. Plus connected hard-rock vets DC4, featuring a bunch of Duncans. With five other bands. At the Whisky, 8901 Sunset Blvd., West Hollywood 90069; doors 7pm; $15; all ages; www.whiskyagogo.com; (310) 652-4202.
Sat. Nov. 7 -- Locals Maria Brink and In This Moment put good zip into their scream-&-croon modern metal. At the Key Club, 9039 Sunset Blvd., West Hollywood 90069; doors 6:30pm; $15; 15+; www.keyclub.com; (310) 274-5800.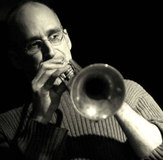 Wed. Nov. 11 -- Trumpeter Ralph Alessi's This Against That, featuring saxist Tony Malaby, represent some of the most rigorous and intellectually satisfying abstraction coming out of New York. Read my 2007 LA Times review here. A presentation of the O.C. Creative Music Collective at Fine Arts Room 101, 28000 Marguerite Parkway, Mission Viejo 92692; 7:30pm; $10; keep up with the OCCMC here.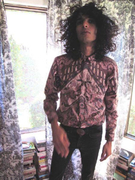 Thurs. Nov. 12 -- No psychedelic rock band trips, sustains and nods out quite like Dead Meadow. An apt complement: Imaad Wasif (pictured) has got a dynamic original electric-acoustic mystic/mythic rock thing going. With two other bands. At the EchoPlex, 1154 Glendale Blvd., Echo Park 90026; doors 8pm; $12; (213) 413-8200; www.atthecho.com.


Read Brick's Picks in LA Weekly here and Don Heckman's picks here.