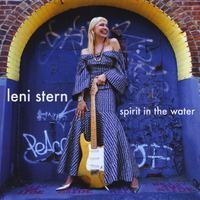 Leni Stern, "Spirit in the Water" (LSR EP)
Leni Stern blends her Bavarian blondness ever more fully with the colors of her beloved Africa. After several years of consistent interaction with the Malian Tuareg community and an Africa-based international band, the guitarist-singer-songwriter has attained a degree of naturalness that makes her seem almost an African artist. You really notice the communion in the rhythms: Each of the six tracks here features a number of drums, from heartbeat lows to perky highs, expertly mixed by producer Andy Tommasi so they support the overall feel of the songs; even on a gentle lullaby like "Sera," the complex beats come off as subliminal. Skittering kora, twangy oud and various guest vocalists intertwine with Stern's high, musing voice and the natural explorations of her electric guitar, which burns like Santana, bends with understated strength or extends silvery filaments. The melodies are pretty, the words doubtful, fragile, sensually vulnerable, especially on the very Leni-like concluding track, "Tell Me" (she always makes quiet demands): "Love is a spider's web, it's cruel, it's true." Listen shallow or deep; rewards await at every level.
Available via www.lenistern.com, www.cdbaby.com, etc.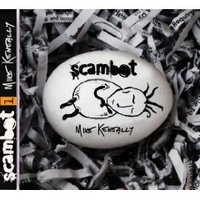 Mike Keneally, "Scambot 1" (Exowax)
Normally when I encounter music with this kind of uncontained ambition, I think drugs, but in this case I think the music IS the drug. Zappa/Dethklok guitarist Keneally has written a long fantasy/nightmare story around which he has built an ungeneric soundtrack. If you think you're man enough, try first the progressive jazz ballad "Chee," which turns into a sci-fi march, or the moody "We Are the Quiet Children," with its off-center slow rhythms, intense drum solo and tweaky stereo mix, or the abstract keyboard-guitar tone poem "You Named Me." Then you'll know whether you can attempt a full listen to the more vocal-oriented narrative, which carries a Van Dyke Parks flavor of plaintive American innocence lost in a technological wilderness. If you get the limited-edition package, you can also plunge into a disc inspired by the main "Scambot," where bent Zappatistical vocal notions butt up against electric-guitar demolition balls, kuntry komedy, oddball jazz, Chinese synth, backward-folded modern classicism and music-hall piano. Keneally ain't big on landmarks; he just sets sail for the many islands of his exotic archipelago, assuming that the listener will understand their various languages as well as he does (or at least be willing to learn). Seasoned adventurers may find much of this quite amazing. But to love all of it, you probably have to be Mike Keneally.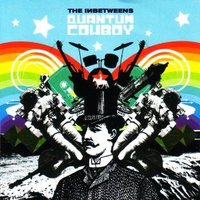 The Inbetweens, "Quantum Cowboy" (Layered)
Howbout that, a guitar-trio jam record that's nothing but fun. Rarely since about 1972 have we known access to music that truly complements our roach-powder high, but East Coasters Mike Gamble (guitar), Noah Jarrett (bass) and Conor Elmes (drums) are here to deliver the whole reverberative trip, from apprehensive build to peak whammo to space gawk-out. These six longish songs groove so easy and hang together so naturally, you'll wish this weren't the Inbetweens' only record. Just get in the car, put the album on repeat, and you can drive damn near ANYWHERE.