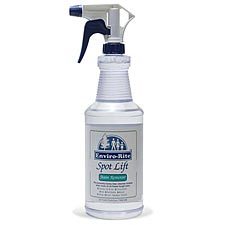 Spot warn't here to jaw about the albums he produced by the Meat Puppets, the Descendents, Husker Du, Black Flag or the Minutemen. Nope, he was here to PICK. So he lined up a banjo, a black Strat, and an open-tuned acoustic guitar with an L7 sticker on it, and wore out the fretboards.
It turned out that this "official late-night counter bum at the Magnolia Café" has gotten pretty damn slick whilst practicing away in his Austin junkyard for the last couple of decades. Spot killed on Celticisms, reeled in the reels and bruised the blues, spinning out long lines of evenly spaced notes so coherent that you'd have to think he memorized 'em, but how? Maybe they were improvisations after all, as he pushed back his glasses, hitched up his chinos, scratched his spotty beard and tossed in bits of "Crazy," "Turkey in the Straw," "El Paso," the "Twilight Zone" theme and the Woody Woodpecker national anthem.
Spot trotted out tunes from his several albums, honoring a request to sing "Flying Babies" ("I'm a dildo, I'm okay") and making a special impression with "Monk's Misfortune," which started with an uncanny duplication of hesitational Thelonian rhythms before revealing itself to be a jig. But my favorite selection was a musing bluesy cover of the Dicks' rage fest "Rich Daddy," from an album Spot produced back in 19 hunnert and 83. Brought a tear to the eye.
Between songs, accenting his narration with much eyebrow action and Strip-worthy pouting, Spot told little stories about Curt Kirkwood's mike stand, grumpy old geezers, and how some kid asked him if he learned "My Sweet Lord" while playing Guitar Hero. It was great to see a musician plunked down in the corner of a perfectly ordinary old West L.A. bar to entertain the folks all by himself, just the way yer great-granddad did it.
The two hours went by quick. And that was just the first set.