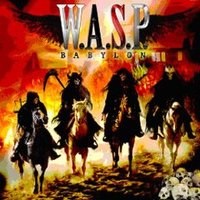 WASP, "Babylon" (Demolition)
Ol' Blackie Lawless never lets you down. Gonna stick that fire & damnation in yer face like a brimstone preacher waving a torch of burning pitch, his voice the same reliable melodic scream, the beats thudding like the hooves of the four horsemen's steeds, the guitars eating through yer ears like acid. And he always does it a little differently. This time the sound is a special mix of precision, punch and grainy electronic raunch. The new kids, Doug Blair and Mike Dupke, have settled in -- Blair's guitar leads skidding to the edge of perdition without falling over, Dupke's drums slamming the bottom with cannonball weight. The driving bass and dead-on backing vox of longtime lieutenant Mike Duda by now significantly personify the band along with Blackie's hulking menace. All nine songs work, including the helldorado cover of Chuck Berry's "Promised Land" and the elemental boildown of Deep Purple's "Burn" -- a word and a song Blackie was born to blast from his tracheal chimney. Gotta like the slow prayer "Godless Run," where Blackie finally succumbs to his churchly upbringing ("My King, my God, I come"); it makes you wish we lived in a world where Tina Turner might cover WASP. Best are the opening "Crazy," with its catchy guitar chimes (shades of yesteryear's "Wild Child") accenting Blackie's determined rejection of all human love, and the obligatory passion ballad "Into the Fire" -- nobody scorches a rock tail-dragger like WASP, and Blackie continues to push the vocal limit. He ponders on "Godless Run" that he's "afraid of the younger man I used to be." I take that to mean he doesn't want to die a nihilist. And that, after three decades in the biz, some of his best art may yet await.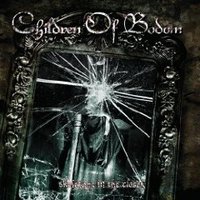 Children of Bodom, "Skeletons in the Closet" (Spinefarm)
Like WASP, most anyone can roll out a cover or two and make a strong statement. But no rock artist should attempt whole albums of covers. It didn't work when Ozzy did it, and it didn't work when Ministry, David Lee Roth, Metallica, Slayer, David Bowie, John Lennon or The Band did it. (Okay, I'll let Mike Ness slide with "Under the Influences," especially since he included a cover of himself, but that's more of a country thing.) See, you can't just say "I like these songs," you gotta add something. Here, Children of Bodom's Alexi Laiho adds his gore-gargling voice, which mostly defaults to a subtraction, and he adds his steely lead-guitar zip, a stellar virtue that nevertheless can't make the songs his own. Not surprisingly, Laiho and his Finny friends don't improve on the work of fellow metallians who possess superior vocal tools (WASP, Iron Maiden) or inimitable sounds (Slayer, Sepultura). But Bodom's assaults on pop, while jokey part of the time -- Creedence, Kenny Rogers -- actually add a worthy metal dimension in the cases of Pat Benatar, Billy Idol and Britney Spears. Most of the songs were dug up from farflung sources; those skeletons should have remained in their individual closets. After CoB roused such a potent metal geist with "Blooddrunk" last year, this looks like a nap.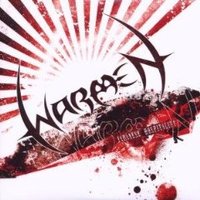 Warmen, "Japanese Hospitality" (Spinefarm)
Hearing the introductory title track, I thought gosh how swell, Children of Bodom's flex-fingered keyboardist, Janne Warman, has made a balls-out instrumental album with his superproficient guitarist brother, Antti. Then I found out there were only two instrumentals out of ten tracks, and yes, the other, "Switcharoo," is an excellent amped-up dual twiddler. But the rest is dominated by rote Scandinavian power metal and the pale Doro-lite voice of Janne's girlfriend, Jonna K., who especially ruins a lumbering metal take on Janet Jackson's "Black Cat." And the final cover of Journey's "Separate Ways" horrifies as only a craven imitation of '80s mainstream radio crap can. One non-instro point of dark light: Alexi Laiho vocalizes passionately on the chugger "High Heels on Cobble Stone," producing the best Children of Bodom substitute of the year. So maybe that'll tide you over.