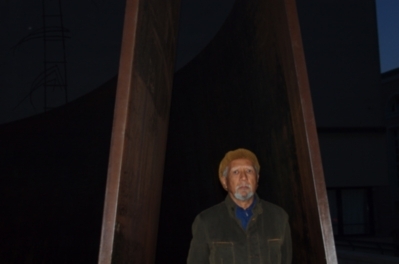 Saxophone great Charles Lloyd was unable to play an encore with his New Quartet at an art-gallery benefit for photographer John Colao on Tuesday night. Lloyd had to lie down after experiencing weakness at the end of his set; he was attended by Colao's doctor, Lawrence Piro of the Angeles Clinic, whose preliminary diagnosis was dehydration. Lloyd spent the night in Venice before returning to his Montecito home Wednesday morning. His wife, Dorothy Darr, said he felt better Wednesday but was still not at full strength.
Lloyd gave a full-strength performance, though. His tenor work maintained an extraordinary level of sensitivity laced with bursts of mercurial speed, and his approach to the tarogato (a wooden reed horn similar to a soprano sax) incorporated breathy note refinements and false fingerings that enabled him to emulate the microtonal scales of certain Eastern instruments. Bassist Reuben Rogers balanced the elevated mood with a series of lighthearted solo adventures; pianist Jason Moran ranged the keys with an inspired variety of ultradelicate strokes and compressions/expansions of melody. Drummer Greg Hutchinson, substituting for traveling skinsman Eric Harland, joined his longtime friends with a light yet firm touch, contributing an especially attractive solo with sticks on his thighs.
The posh art crowd responded to the set with nearly reckless enthusiasm.

PHOTO BY DOROTHY DARR.