Fri. Jan. 15 -- All kindsa electronifications, experimentations, ambientations etc. float around in the all-night NAMM Afterhours event, including the trio of electroman John Von Seggern, guitarist John Margulies and process fiend Matt Piper. Von Seggern is also the instigator of Simplexity, jamming ResBox Thursday. At the Downtown Independent Theater, 251 S. Main St., downtown 90012 (behind the Smell); 8pm-4am, with John Von at 10:30pm; $10-$20; (213) 915-6120; full lineup (but no set times) here.
Fri. Jan. 15 -- Is there a guitarist slicker than Steve Morse (Dixie Dregs, Deep Purple)? Probably not, yet he rocks. At the Canyon Club, 28912 Roadside Drive, Agoura Hills 91301; $29.50; (818) 879-5016; www.canyonclub.net.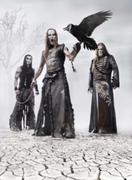 Sat. Jan. 16 -- Poland's Behemoth tear loose with the punishing blur of Inferno's drums supporting the often melodic Turko-Balkan riffs and fearsome croaks of Nergal. Some of the best costumes in the biz, too. Touring with Septicflesh and Lightning Swords of Death. At House of Blues, 8430 Sunset Blvd., West Hollywood 90069; doors 7:30pm; $17; (323) 848-5800; www.ticketmaster.com.
Sun. Jan. 17 -- A prognacious night of metal: long-form excursions from Between the Buried and Me (remind me of a growly Yes), resurrected glowing Florida complexity torchbearers Cynic, highly respected vet guitarist Devin Townsend, and Scale the Summit. At House of Blues, 8430 Sunset Blvd., West Hollywood 90069; doors 7pm; $17.50; (323) 848-5800; www.ticketmaster.com.
Sun. Jan. 17 -- Fresh from a successful Eagle Rock turn come the re-collected San Diego collective Cosmologic, featuring trombonist Michael Dessen, saxist Jason Robinson, bassist Scott Walton and drummer Nathan Hubbard. Each a group leader in his own right, the four have been developing a flavorful group stew for a decade; their blend of challenge and accessible structure is some kind of model. Orange Curtainites, don't miss. A presentation of the O.C. Creative Music Collective in the basement of the Episcopal Church of the Messiah, 614 Bush St., Santa Ana 92701; 6:30pm; FREE; keep up with the OCCMC here.
Tues. Jan. 19 -- The Honorable DHC (Dean Chamberlain) has been developing the blues aspect of his roots lately; let's hope he will not inflict blind lemonhood on his eyeballs to enhance his authenticity. At Cinema Bar, 3967 Sepulveda Blvd., Culver City 90036; 9pm; pass the hat.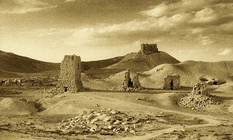 Tues. Jan. 19 -- The Charles Lloyd Quartet (the all-time-great windman plus pianist Jason Moran, bassist Reuben Rogers and guest drummer Greg Hutchins) plays a fundraiser for John Colao, a fine photographer (see above) who has been battling lymphoma. A $100 donation gets you food from Hal's Bar & Grill and 213 Restaurant, drinks, the music, and karmic enhancement. Kinda cheap. At Robert Berman Gallery in Bergamot Station, 2525 Michigan Ave., Suite D5/C2, Santa Monica 90404; 7pm; RSVP to Katie, kbell@anet.net, (310) 315-9506.
Thurs. Jan. 21 -- They call it Simplexity when a stellar bunch of L.A. musicians -- bassist John von Seggern, EVI windman Steve Tavaglione, keyboardist John Beasley, drummer Gary Novak, trumpeter Walt Fowler and clarinetist Judd Miller -- get together for wild-ass groove jams. Their new "Extreme Measures" rarely abandons four-on-the-floor dance thump whilst wigging out with avantian solos and electronic whizzola; it's kind of a 1971 Miles Davis thing with disco underpinnings instead of funk. Not only that -- you get bassist Steuart Liebig's latest genus and phylum of topcat players called Myriapod, with trumpeter Kris Tiner, percussionist Ted Byrnes and drummer Rich West. AND, now from Japan, formerly from California: tripped-out percussionist Marcos Fernandes. With DJ Fader between sets, of course. You will not be bored. Mark the third Thursday of every month for this exceptional series curated by Hans Fjellestad. ResBox at Steve Allen Theater, 4773 Hollywood Blvd., Hollywood 90027; 8pm; $10; BYO.
Thurs. Jan. 21 -- Instrumental surf & smurf don't get no crazier than lap steel player Paul Lacques and Double Naught Spy Car. In the bar of Taix Restaurant, 1911 Sunset Blvd., Silver Lake 90026; 10pm; free; www.taixfrench.com.
Thurs.-Sat. Jan. 21-23 -- The living face of jazz guitar history: Kenny Burrell. At Catalina Bar & Grill, 6725 Sunset Blvd., Hollywood 90028; 8 & 10pm; $20-$30; (323) 466-2210; www.catalinajazzclub.com.

Read Brick's Picks in LA Weekly here and Don Heckman's picks here.