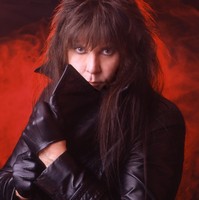 Fri.-Sat. Feb. 26-27 -- Seeing WASP live is a little bit more than fun; it's kind of a self-demolition. Read my review of their latest album here. And can it really be 10 years since I did this interview with Blackie Lawless in LA Weekly? My Demyze and Superfix open. Friday at the Canyon Club, 28912 Roadside Drive, Agoura Hills 91301; $20; (818) 879-5016; www.canyonclub.net. Also Saturday at the Galaxy in Santa Ana, which is where I'll be.
Fri. Feb. 26 -- Cosmosquad: fiercer and freakier than your grandpa's fusion. This incarnation features founding guitarist Jeff Kollman with drummer Glen Sobel and bassist Pete Griffin. At the Baked Potato, 3787 Cahuenga Blvd. West, Studio City 91604; 9:30 & 11:30pm; $20; (818) 980-1615; www.thebakedpotato.com.
Fri. Feb. 26 -- One of Zakk Wylde's and Derek Sherinian's fave guitarists: Al DiMeola. Oh, and he used to have a little band called Back to Eternity or something like that. At House of Blues, 8430 Sunset Blvd., West Hollywood 90069; 9pm; $17.50-$27.50; (323) 848-5800; www.ticketmaster.com.
Fri. Feb. 26 -- Johnny Cash's birthday; wear black. Read my review of the final Cash studio album here.
Fri. Feb. 26 -- Spot, the SST producer, the bluegrass musician, the teacake connoisseur, is back from Austin for a mini-tour. Read my review of a recent Spot performance here, buy the man a shot of Bushmill's, and request "Ring of Fire." At the Pike Restaurant & Bar, 1836 E. Fourth St., Long Beach; 10pm; (562) 437-4453.
Sat. Feb. 27 -- Spot opens for the theatrical and nearly operatic Abby Travis and bass Econoliner Mike Watt & His Missingmen. Old home week or what? Great lineup. At the Redwood Bar & Grill, 316 W. Second St., downtown; (310) 245-0273; www.theredwoodbar.com.
Sat. Feb. 27 -- The mighty wind king Vinny Golia leads a blistering sextet featuring most of the musicians on the album I reviewed plus trumpeter Daniel Rosenboom; gonna be DAMN good. At the ASTO Museum of Art, 4505 Huntington Drive South, Montecito Heights 90032, south of the 110 and east of the 5; 8pm; $7.
Sat. Feb. 27 -- I'm really digging these rock supergroups playing instrumental fusion, like f'rinstance Volto, with Tool drummer Danny Carey pushing keysman Kirk Covington, bassist Lance Morrison and guitarist John Ziegler. At the Baked Potato, 3787 Cahuenga Blvd. West, Studio City 91604; 9:30 & 11:30pm; $25; (818) 980-1615; www.thebakedpotato.com.
Sun. Feb. 28 -- Spot (see Friday and Saturday above) piles into the Punk Rock BBQ, nailing down the 4:30 slot alongside Santa Sabbath (6:30), Third Grade Teacher (5:30), Sylvia Juncosa (3:30), Landfill (2:30) and Toothcore (1:30). Free hot dogs while they last or grill what you bring; $2 PBRs; sounds like a damn afternoon riot. At Liquid Kitty, 11780 W. Pico Blvd., West L.A. 90064; FREE; (310) 473-3707; www.thekitty.com.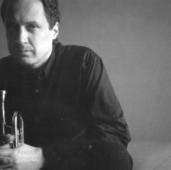 Sun. Feb. 27 -- Trumpeter-synthguy Mark Isham (soundtracker of "Afterglow," "In the Valley of Elah," a million more) mixes melody and atmosphere as well as most anybody. He slides by tonight with his band Houston Street, featuring drummer Tom Brechtlein, bassist Doug Lunn and keyboardist Jeff Babko. At Catalina Bar & Grill, 6725 Sunset Blvd., Hollywood 90028; 8 & 10pm; $20; (323) 466-2210; www.catalinajazzclub.com.
LATE ADD: Thurs.-Fri. March 4-5 -- Just got word of this fine sound-art event, the CEAIT Festival, a presentation of CalArts Center for Experiments in Art, curated by Carla Bozulich. Thursday it's John Wiese (noise), Maria Chavez (broken turntables) and Marcus Schmickler ("surround-sound computer music derived from astrophysical data"). Friday you get Better Than Future (electro-computer jams), renowned sound artist Steve Roden (nature-electronic synthesis) and Bloody Claws (Bozulich wiggin'). At REDCAT, 631 W. Second St., downtown 90012; 8:30pm; $20; www.redcat.org.
Read Brick's jazz picks in LA Weekly here, Don Heckman's jazz picks here and MoshKing's metal listings here.