Fri. March 5 -- Super sound-art event: second night of the CEAIT Festival, a presentation of CalArts Center for Experiments in Art, curated by Carla Bozulich, with Better Than Future (electro-computer jams), renowned sound artist Steve Roden (nature-electronic synthesis) and Bloody Claws (Bozulich wiggin', with a special guest). At REDCAT, 631 W. Second St., downtown 90012; 8:30pm; $20; www.redcat.org.
Fri. March 5 -- Motoko Honda, Joseph Berardi & Steuart Liebig (piano, percussion & bass) work electroacoustic improv trio magic. At the Museum of Neon Art, 136 W. Fourth St., downtown 90013; 8pm; $10; (213) 489-9918; www.neonmona.org.
Fri. March 5 -- Ohm (guitarist Chris Poland, bassist Robert Pagliari and drummer Kofi Baker) fuse the heavy rock with touches of funkedelia. At the Baked Potato, 3787 Cahuenga Blvd. West, Studio City 91604; 9:30 & 11:30pm; $20; (818) 980-1615; www.thebakedpotato.com.
Fri. March 5 -- Joe Satriani does Hendrix, which makes it a bit more than a tribute. At Gibson Amphitheater, 100 Universal City Plaza, Universal City 91608; 8:15pm; $20-$80; www.livenation.com.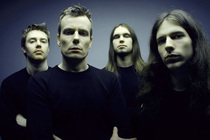 Sat. March 6 -- Progressive-metal slaves better link up for this one. The Black Dahlia Murder effectively mix complex brain control and shudder-drums with a heavy proletarian vibe. Germany's Obscura (pictured) take deathly adventure to a flowing, overlapping metal estuary; I was just listening to last year's "Cosmogenesis" again, and almost got reborn. With similar lapses into acoustic European folk, Montreal's proggy Augury make terrific partners for Obscura. (Read my Augury snapshot here. At the Roxy, 9009 Sunset Blvd., West Hollywood; 8pm; $16.50; (310) 278-9457; www.ticketmaster.com.
Sat. March 6 -- One hell of a producer (Halford, Dickinson, Priest), Roy Z is also a fiery and nuanced metal guitarist; his current band is Serpents and Rainbows, with dudes from Yngwie, Warrior, Armored Saint and his old band, Tribe of Gypsies. You also get Deltanaut, featuring ex-Megadeth drummer Nick Menza. At Paladino's, 6101 Reseda Blvd., Tarzana 91335; cheap; (818) 342-1563.
Sat. March 6 -- We all want to benefit the LACC Composers Club, right? Help Moses Campbell, rare-folk revivalists Missincinnati (Jeremy Drake & Jessica Catron joined by Laura Steenberge and Ezra Buchla), Voice on Tape, some chamber ensembles and video-permormance artist Heather Woodbury do it. At Echo Curio, 1519 Sunset Blvd., Echo Park 90026; video 8pm, music 9pm; $5; snacks and drinks available; (213) 977-1279.
Sun. March 7 -- Trombones times two. Vet slideman Michael Vlatkovich, a fine composer and a wild improviser, leads a trio with bassist Anders Swanson and drummer Rich West. And boneman George McMullen leads a trio with the superfine musicians Joel Hamilton (bass) and Alex Cline (drums). At Center for the Arts, 2225 Colorado Blvd., Eagle Rock 90041; 7pm; $10; (626) 795-4989.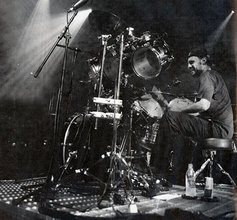 Sun. March 7 -- Slayer drummer Dave Lombardo's new group with guitarist-voxman Gerry Nestler and bassist Juan Perez, Philm, headlines a five-band bill. Can't find any info about what they sound like, other than, y'know, "They rock!" At the Dragonfly, 6510 Santa Monica Blvd., Hollywood 90038; (323) 466-6111; www.thedragonfly.com. Also next Friday March 12 at Relax Bar.
Sun. March 7 -- Want some music for yer kids that's better than that tinkertoy stuff and has real country musicians like Paul Lacques on it but still sings about trains and pizza? Try Earthworm Ensemble, who've got a new CD available at www.earthwormensemble.com or iTunes. Afternoon show! At the Echo, 1822 Sunset Blvd., Echo Park 90023; 2pm; $5; (213) 413-8200; www.atthecho.com.
Sun. March 7 -- Trumpeter Elliott Caine's group settles that good post-bop into the modern comfort zone. At the York Bar and Restaurant, 5018 York Blvd., Highland Park 90042; 8-10:30pm; (323) 255-9675.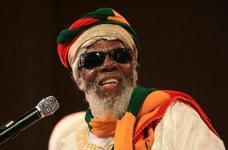 Wed. March 10 -- When I used to listen to KCRW's "The Reggae Beat" back in the '80s, Roger Steffens might've played more Ras Michael & the Sons of Negus than he did Bob Marley. This was the roots of the roots, with Nyabinghi drums and big chants and heavy Rasta religion, and I gotta say it sounded otherworldly at the time but now seems more and more real. And tonight, Jamaican dubmaster Scientist is mixing the band! You also get The All Star Sabar Orchestra, a drums & vox ensemble from Senegal. Quite an event. At the EchoPlex, 1154 Glendale Blvd., Echo Park 90026; doors 7:30pm; $12; www.attheecho.com.
Wed. March 10 -- Tending the traditional-jazz flame like he was born to it, and moving a bit edgeward sometimes: pianist Josh Nelson, with bassist Dave Robaire and drummer Matt Slocum, who leads his own ensembles elsewhere Thursday and Friday. Nelson's latest lilter is "I Hear a Rhapsody." At Vitello's Restaurant, 4349 Tujunga Ave., Studio City 91604; 8-11pm; $13 minimum, but it's okay if you spend $14; (818) 769-0905.
Wed. March 10 -- Another intriguingly conceived NewTown event: Sonic Youth guitarist Lee Ranaldo teams with guitarist Alan Licht and saxist Ulrich Krieger to complement the time-stopping abstract films of Stan Brakhage; Languis (Marcos Chloca and Alejandro Cohen) do the same for Huckleberry Lain's "Parallel." At Cinefamily, 611 N. Fairfax Ave., LA 90048; 8 & 10:15pm; $17; (323) 655-2510; www.cinefamily.org.
Thurs. March 11 -- Chili Peppers slammer Chad Smith. Cosmosquad guitar luxuriator Jeff Kollman. Bassist Kevin Chown. Keyboardist Ed Roth. The rock. The funk. Bombastic Meatbats. At the Baked Potato, 3787 Cahuenga Blvd. West, Studio City 91604; 9:30 & 11:30pm; $25; (818) 980-1615; www.thebakedpotato.com.
Thurs. March 11 -- I don't often connect emotionally with the every-which-way pianistics of Hiromi, but she sure can dazzle. On her new "Place To Be," she follows a buzzy prepared-piano treatment of "Pachelbel's Canon" with a Cotton Club rave-up inspired by Vegas showgirls. So she's gonna have something in there for ya. A Jazz Bakery production at Japan America Theater, 244 S. San Pedro St., downtown 90012; 8pm; $35; (310) 271-9039; web tickets here.
Thurs. March 11 -- Light-handed but gently agitative drummer Matt Slocum leads a melodic jazz trio with pianist Josh Nelson and bassist Dan Lutz. (I first saw Lutz a decade ago with James Carney, and the big guy always seems to get work.) Slocum's latest is "Portraits," featuring crisp piano from Gerald Clayton and, on a couple of cuts, really sensual sax from Walter Smith III. At the Crowne Plaza LAX Hotel, 5985 Century Blvd., LA 90045; 6-10pm; cheap.
Read Brick's jazz picks in LA Weekly here, Don Heckman's jazz picks here and MoshKing's metal listings here.