Fri. April 16 -- Ladies & gents: Red Holloway, the last of the old-line big-toned bebop tenor men. At LACMA, 5905 Wilshire Blvd., LA 90036; 6-8pm; FREE.
Fri. April 16 -- Alto man Jason Goldman leads a swinging neotrad quintet featuring Walter Smith III (tenor), Richard Sears (piano), Jonathan Richards (bass) and Bill Wysaske (drums). At South Pasadena Music Center and Conservatory, 1509 Mission St., South Pasadena 91030; 8pm; $15; free parking behind; (626) 403-2300.
Fri. April 16 -- Cosmosquad fuses it the real heavy & rockin way. With drummer Shane Gaalaas, bassist Pete Griffin and guitarist Jeff Kollman. The quite amazing Kollman also puts on a clinic at West L.A. Music this Thursday, April 22, 5-7pm. Cosmosquad at the Baked Potato, 3787 Cahuenga Blvd. West, Studio City 91604; 9:30 & 11:30pm; $20; (818) 980-1615; www.thebakedpotato.com.
Fri.-Sat. April 16-17 -- Who better than arranger-composer Nat Adderley Jr. (Luther Vandross) to present "The Music of Cannonball and Nat Adderley," with drummer Roy McCurdy (who played with the Adderleys), cornetist Longineu Parson, windman Diron Holloway and bassist Trevor Ware. At Spazio, 14755 Ventura Blvd., Sherman Oaks 91403; 8 & 10pm; $20 plus minimum; (818) 728-8400; www.spazio.la.
Fri.-Sat. April 16-17 -- Gabriel Alegria's Afro-Peruvian Sextet jumps with all that Latin percussion and South American lilt. In partnership with Grand Performances at Café Metropol, 923 E. Third St., downtown 90013; 8pm; $10 cover, $10 minimum; (213) 613-1537; reservations recommended.
Tues. April 20 -- Barking New Jersey humpa-humpers Overkill, fine, Dutch thrash-rattlers God Dethroned, fine, but for me the main attraction is Poland's Vader, whose pomp is more classical and whose melodic darkness spans a greater range of metal. At House of Blues, 8430 Sunset Blvd., West Hollywood 90069; 7pm; $32; (323) 848-5800; www.ticketmaster.com.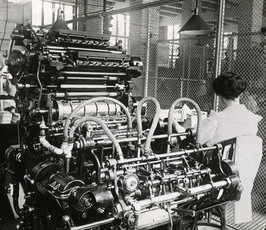 Tues. April 20 -- California EAR Unit performs Ulrich Krieger's electro-acoustic arrangement of Lou Reed's "Metal Machine Music." I love the 1974 original primarily as a funny conceptual-art joke and a way of punishing unfriendly neighbors. They say Lou likes this version; I'm not sure whether that's a recommendation or not, but anything that makes him a buck is okay. At REDCAT, 631 W. Second St., downtown 90012; 8:30pm; $20; www.redcat.org.
Wed. April 21 -- Black Uhuru voxman Michael Rose, backed by Dubtonic Kru, rocks the reggae house; Belizean rasta man Eljai opens; the house DJs spin the finest in between. Dub Club at the EchoPlex, 1154 Glendale Blvd., Echo Park 90026; $15; $10 before 10pm; www.attheecho.com.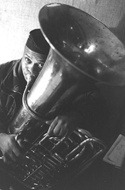 Thurs. April 22 -- Tuba extrapolator William Roper is also an excellent modern composer; check out his latest works (inspired by Wagner!) for an ensemble featuring vocal, harp, two tubas and euphonium. Gonna be down. At Goethe-Institut Los Angeles, 5750 Wilshire Blvd., #100, L.A. 90036; 7:30pm; $10; RSVP (323) 525-3388; http://roperarts.com/goethe.htm.
Thurs.-Fri. April 22-23 -- The Tony MacAlpine, Virgil Donati, Bunny Brunel, Otmaro Ruiz version of the shreddin' all-star fusion standby CAB. At the Baked Potato, 3787 Cahuenga Blvd. West, Studio City 91604; 9:30 & 11:30pm; $25; (818) 980-1615; www.thebakedpotato.com.

Read Brick Wahl's jazz picks in LA Weekly here, Don Heckman's jazz picks here and MoshKing's metal listings here.