Fri. April 23 -- Not gonna get many better bills this year: the riffin', roarin' total rock badness of Matt Pike and High on Fire, the heavy melodic drive of Priestess (read my record review here), the mighty stoner sludge of Frisco's Black Cobra, and even the psychedroolic pageantry & balls-out bash of Vancouver's Bison BC. Awesome. At El Rey Theater, 5515 Wilshire Blvd., L.A.; 7pm; $18; www.ticketmaster.com.
Fri. April 23 -- Will this be the fusion side or the flowingly beautiful side of pianist Alan Pasqua and his quartet? Given the venue, I'm guessing the latter, but regardless, this universally capable musician (with a career ranging from Tony Williams to Kip Winger) never disappoints. Maybe he'll have old pal Peter Erskine with him on drums. At LACMA, 5905 Wilshire Blvd., LA 90036; 6-8pm; FREE.
Fri. April 23 -- Let's hear it for the Tony MacAlpine, Virgil Donati, Bunny Brunel, Otmaro Ruiz version of the shreddin' all-star fusion standby CAB. At the Baked Potato, 3787 Cahuenga Blvd. West, Studio City 91604; 9:30 & 11:30pm; $25; (818) 980-1615; www.thebakedpotato.com.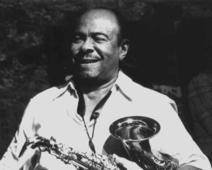 Sat. April 24 -- I was just listening to Benny Golson's 2009 Concord release, which may be called "New Time, New 'Tet," but it embodies the same old virtues that go back to his 1958 stint with Art Blakey: the ermine tenor sound and his distinctively classy way of approaching horn arrangements. Golson's one of the true masters, no question, and his band tonight is packed with the swinginest: pianist Bill Cunliffe, bassist Bob Magnusson and drummer Roy McCurdy. A Jazz Bakery "Movable Feast" at the Grammy Museum, 800 W. Olympic Blvd., downtown 90015; 8 & 9:30pm, $30; www.jazzbakery.org.
Sat. April 24 -- Electrobeat intellectual George Sarah cranks up the dreamy dance with a string trio. Later there's art and photography and live painting and more music. Vitalize at High Profile Productions, 5896 Smiley Drive, Culver City 90232; 8:30pm; $15; 21+; details here; (310) 590-7199.
Sat. April 24 -- Sonata Arctica ski in with the classical pomp and Finnish power metal; singer Tony Kakko is one of the better Klaus Meine tributors. At House of Blues, 8430 Sunset Blvd., West Hollywood 90069; 8:30pm; $27; (323) 848-5800; www.ticketmaster.com.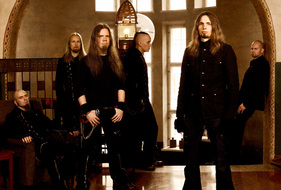 Sun. April 25 -- The knockout punch in HoB's one-two Finnish invasion: Pagan death folksters Finntroll load up all the metal polka you can take. With Moonsorrow, Swallow the Sun (beautiful big slogging Finnish melodic/death with keys, pictured), Survivors Zero. At House of Blues, 8430 Sunset Blvd., West Hollywood 90069; 8:30pm; $27.50; (323) 848-5800; www.ticketmaster.com.
Mon. April 26 -- Stan Brakhage disciple Jennifer Reeves presents her spectacular nature films, with live musical accompaniment by bassist Skúli Sverrisson, who's done such ace work with Jim Black, Chris Speed and Allan Holdsworth. At REDCAT, 631 W. Second St., downtown 90012; 8:30pm; $15; www.redcat.org.
Thurs. April 29 -- Thelonious Dub's creative combination of classic jazz and Jamaican freakery ain't no joke. At 14 Below, 1348 14th St., Santa Monica 90404; 8pm; $5; www.14below.com; (310) 451-5040.
Read Brick Wahl's jazz picks in LA Weekly here, Don Heckman's jazz picks here and MoshKing's metal listings here.